Timm Rautert
In February 2018 Ralph Goertz met the german photographer Timm Rautert at his exhibition: Timm Rautert. Is Photographie..." (19 Jan - 10 March 2018) at the Rupert Pfab Gallery in Düsseldorf.
He is one of the most important photographers of post-war photo history: Timm Rautert. After completing his studies with Otto Steinert, Timm Rautert developed his visual vocabulary in the late 1960s and from 1969 he founded the "Image Analytic Photography".

In 2021 the IKS will produce a documentary film by award winning filmmaker and photo curator Ralph Goertz about the photographer, his approach of his work, presenting rare groups of works such as "New York / Osaka" from 1969-71, "Crazy Horse I" and "Crazy Horse II" and takes an analythic look at the development of artistic documentary photography in Germany.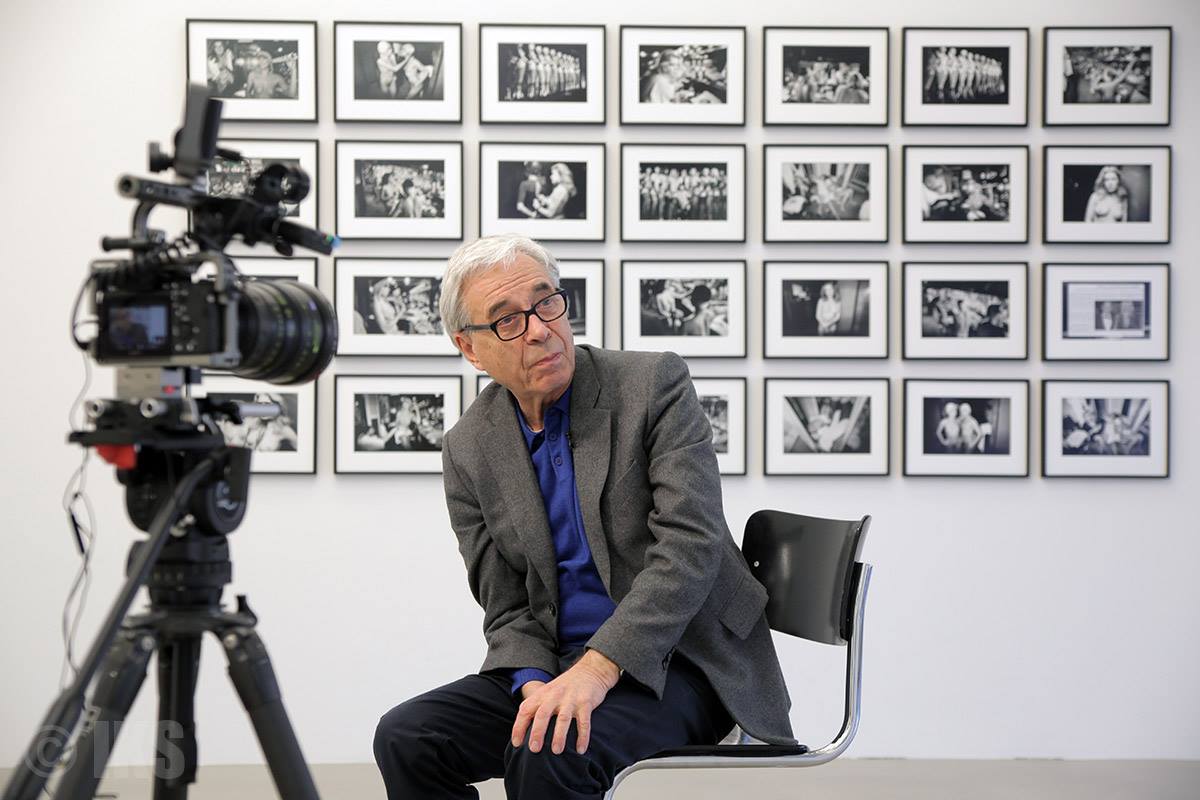 photo: Ralph Goertz © IKS-Medienarchiv 2018