Rankin
Rankin, born as John Rankin Waddell (b. 1966), is the British portrait and fashion photographer.
Rankins brand names are dynamic and intimate portraiture with a keen sense for the character and spirit of his subjects. He made portraits Kate Moss, Heidi Klum, Gisele Bundchen, The Rolling Stones, Claudia Schiffer, Keira Knightley, Vivienne Westwood, Bjork, Madonna, Cate Blanchett, Beth Ditto, Damien Hirst, David Bowie and many others - Rankin had it all in front of his camera, and many of his images are part of modern iconography.
We were allowed to accompany the photographer during a shooting in his studio in London and in his exhibition "Rankin - show off" at the NRW-Forum in Düsseldorf.
A documentary (35 min.) is part of our DVD Edition.
Since 2020 the documentary is vailable online on vimeo on demand!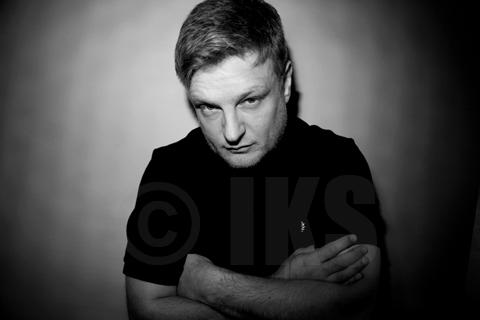 Photo: Ralph Goertz © IKS-Medienarchiv