Candida Höfer
The German photographer Candida Höfer is one of the most significant German artists. She first studied film at the Düsseldorf Art Academy with Ole John and since 1976 photography with Bernd Becher. Together with Thomas Struth, Andreas Gursky and Thomas Ruff she was part of the so-called "Becher class".
Candida Höfer became internationally known for her sensitive and silent photographs of museums, libraries and public interiors. Her early work groups such as "Liverpool" from 1968 or "Turks in Germany", which was created between 1972 and 1979, are also impressive.
In 2009 the Museum Morsbroich in Leverkusen dedicated a retrospective to Candida Höfer, which - in addition to 14 completed projects - has also shown her latest project as a collaboration with the architects Kuehn Malvezzi. In 2013 the Kunstpalast in Düsseldorf set up a retrospective that focused on early works and the region around Düsseldorf. In addition the exhibition also presented her new, abstraction-oriented photographs.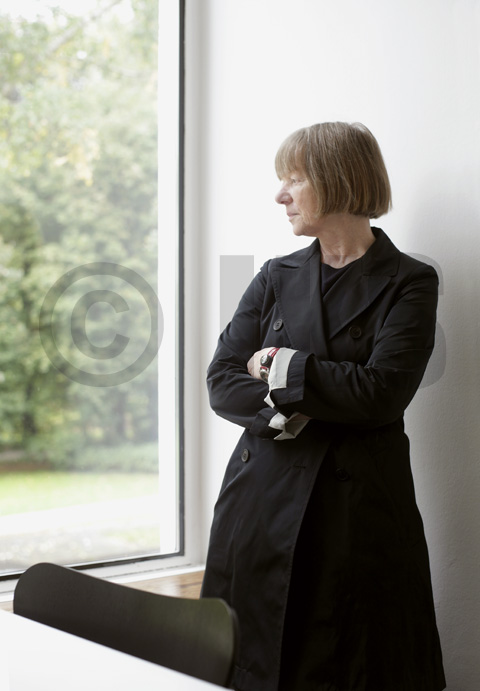 Candida Höfer at her Foundation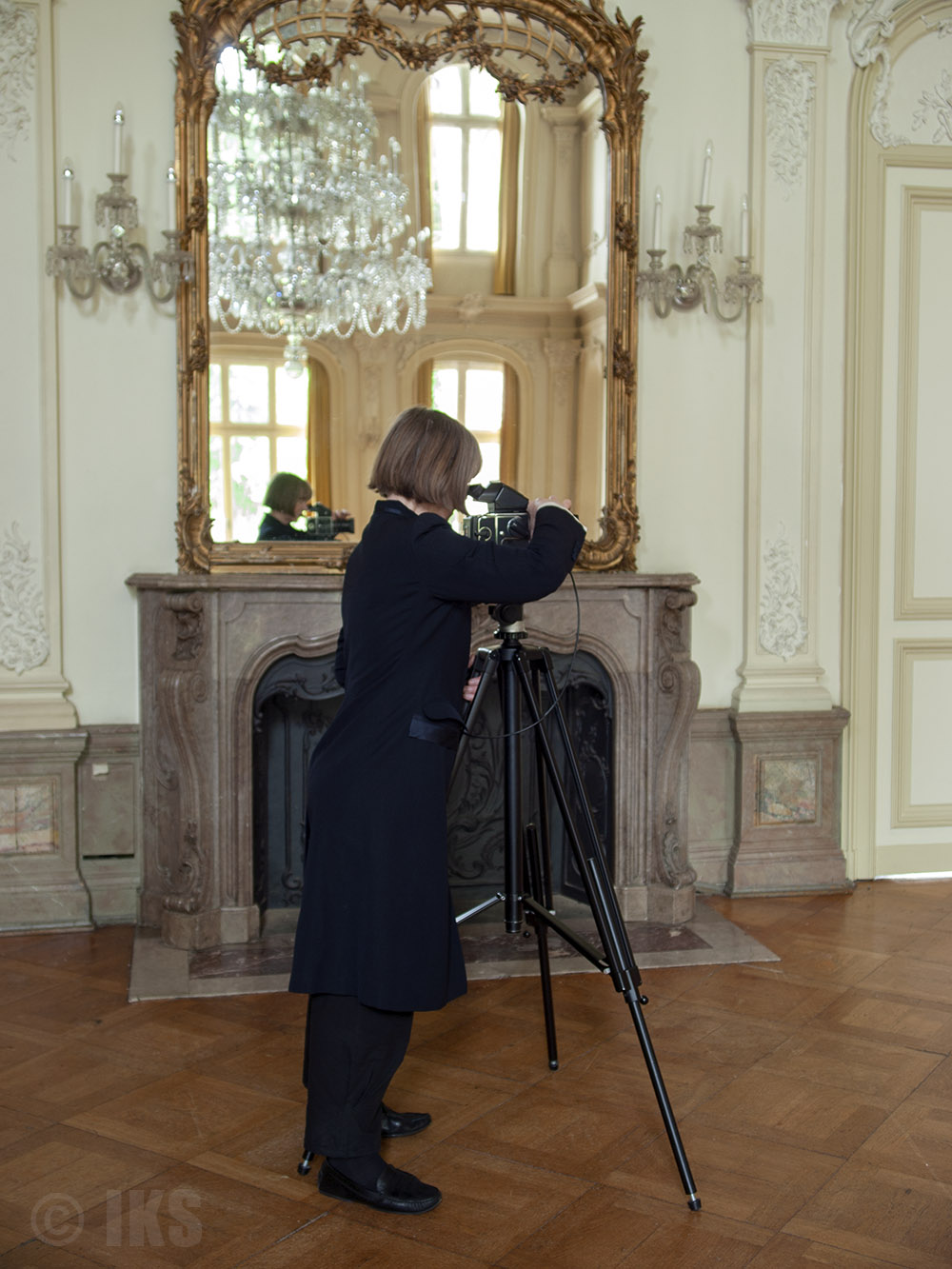 Candida Höfer at Museum Morsbroich, 2009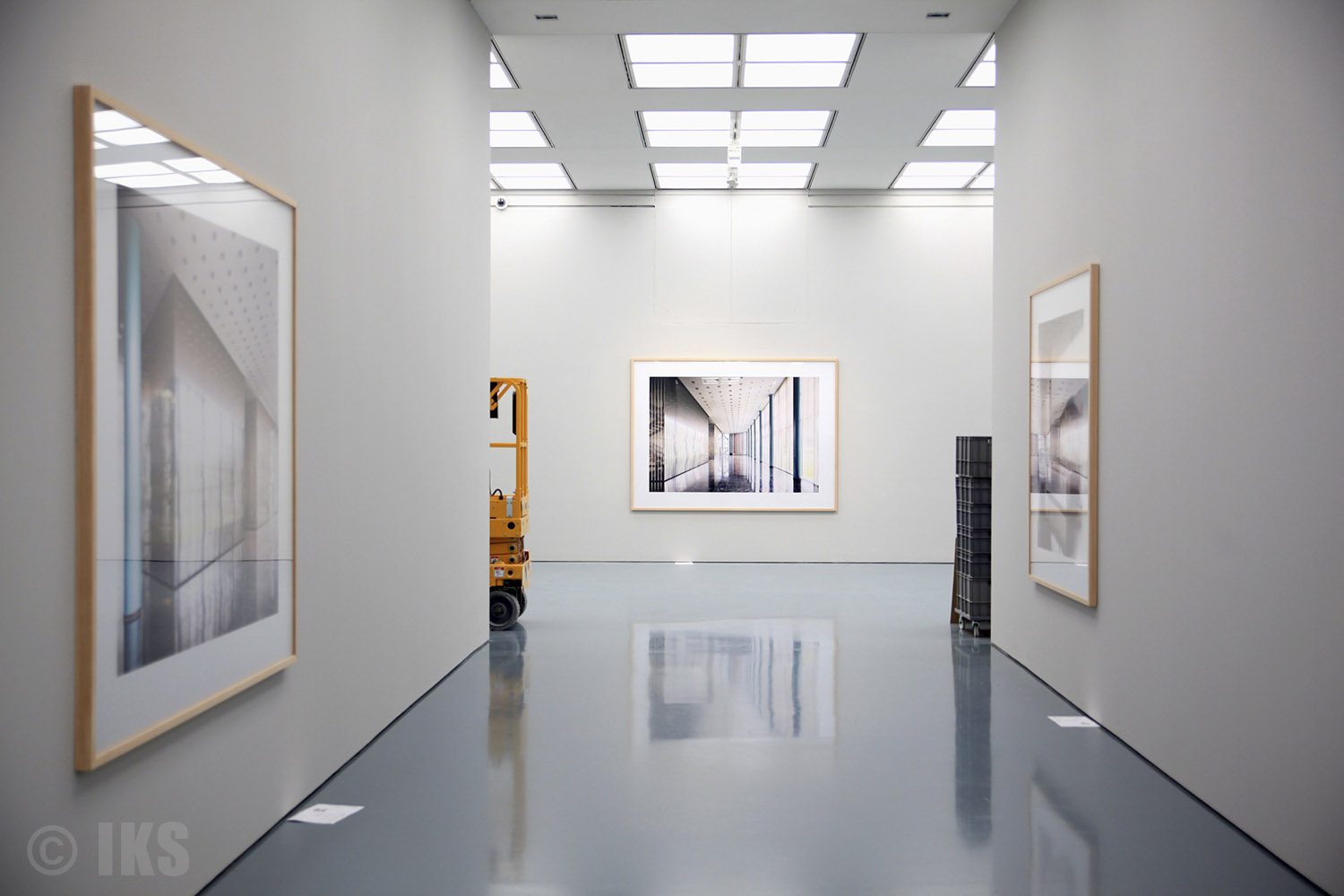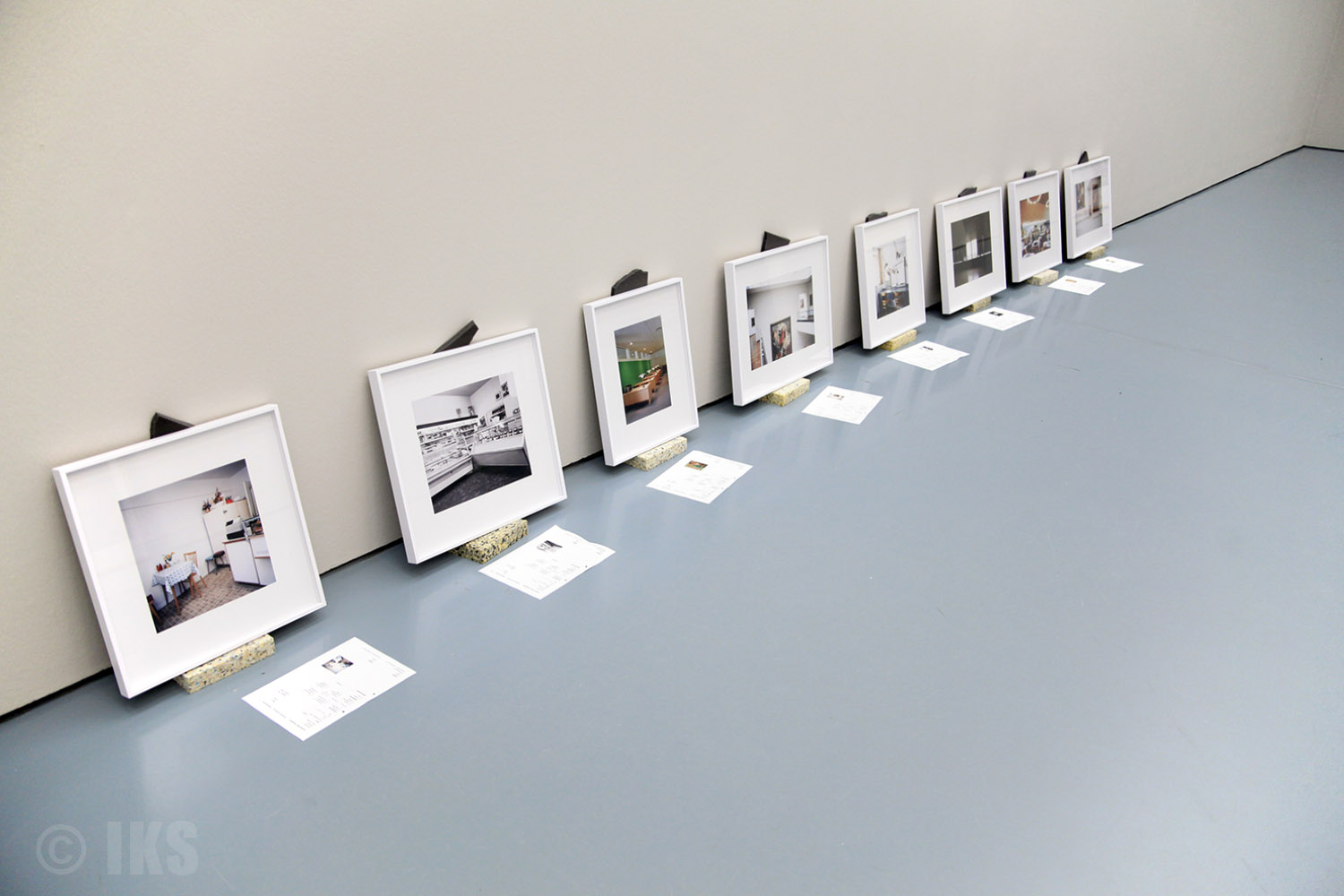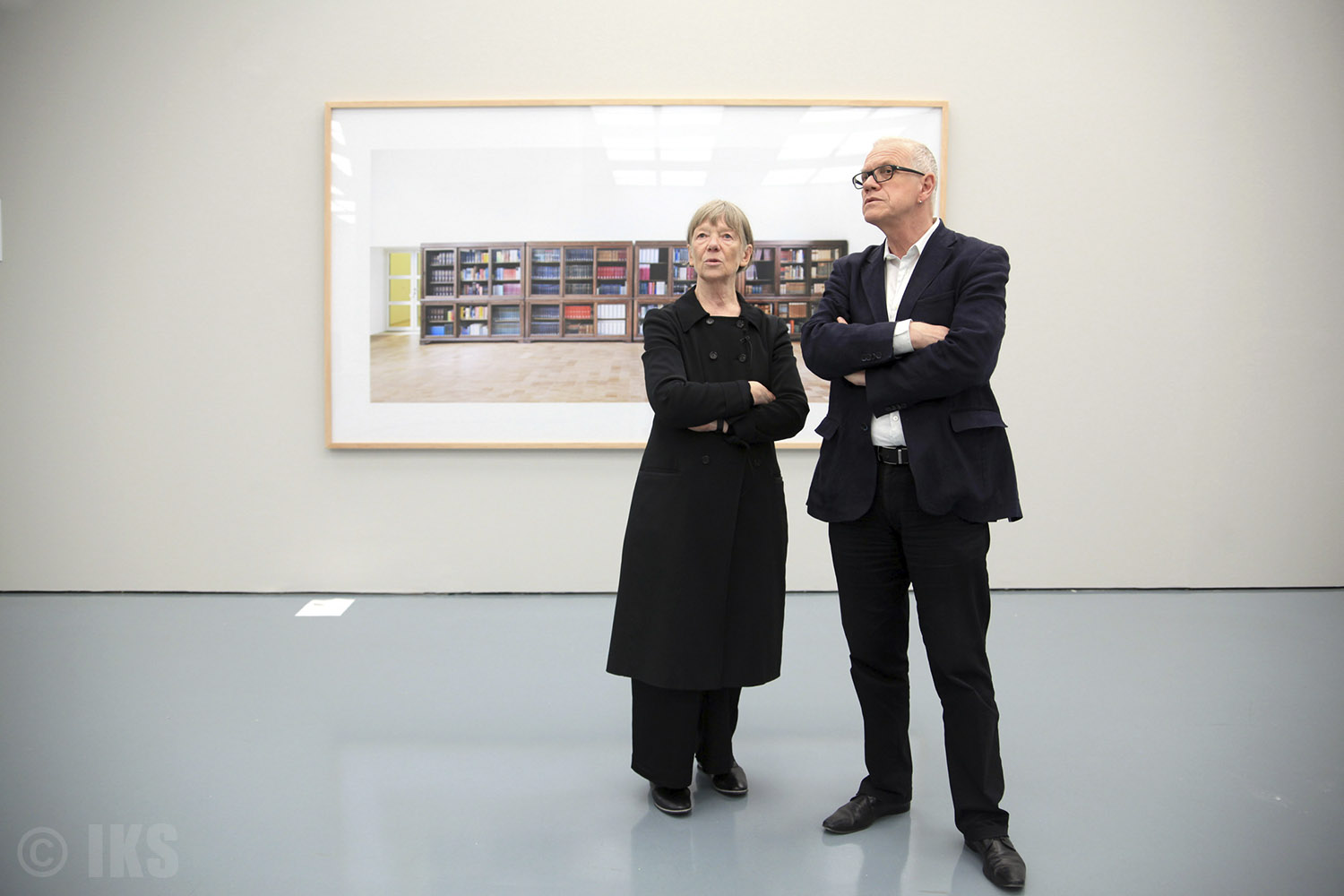 Candida Höfer with Beat Wismer during the set up at Kunstpalast
Filmmaker and curator Ralph Goertz has had the privilege of accompanying Candida Höfer in various shootings since 2003, during the construction of her retrospectives in Leverkusen and Düsseldorf, and in her studio in Cologne. The documentary "Candida Höfer - Sense of Space" (50min.), which was shown at international film festivals in Toronto, Calgary and Dublin, as well as at the Ballarat Foto Biennale, is available online on vimeo. The DVD of the film has been published by Walther König.

Photos: Ralph Goertz © IKS-Medienarchiv