Matthew Barney
Our archive contains a film documentation of the exhibition "Matthew Barney: RIVER OF FUNDAMENT" at The Geffen Contemporary at MOCA, Los Angeles (Sept 13, 2015 - Jan 18, 2016).
The exhibit is Barney's first major solo museum exhibition in Los Angeles. River of Fundament (2014) is one of Barney's most challenging and ambitious projects to date, and his largest filmic undertaking since the renowned, five-part CREMASTER film cycle (1994-2002). The film, written by Barney in collaboration with composer Jonathan Bepler, tells a story of regeneration and rebirth inspired by Ancient Evenings (1983), Norman Mailer's sprawling, provocative novel set in ancient Egypt. The presentation at MOCA comprises the epic length, operatic film and approximately 85 works inspired by or made in conjunction with the film, including large-scale sculptures weighing up to 25 tons, drawings, and storyboards. The exhibition also includes Barney's Water Castings, a new group of sculptures on view for the first time. Overall, the works in the exhibition intertwine history and mythology with the contemplation of fundamental human drives—such as sex, violence, and power—that have continuously propelled civilizations.
Matthew Barney: RIVER OF FUNDAMENT is organized by Haus der Kunst, Munich in collaboration with the Museum of Old and New Art (MONA), Tasmania and curated by Okwui Enwezor. Many thanks to Matthew Barney, Philippe Vergne and Eva Seta.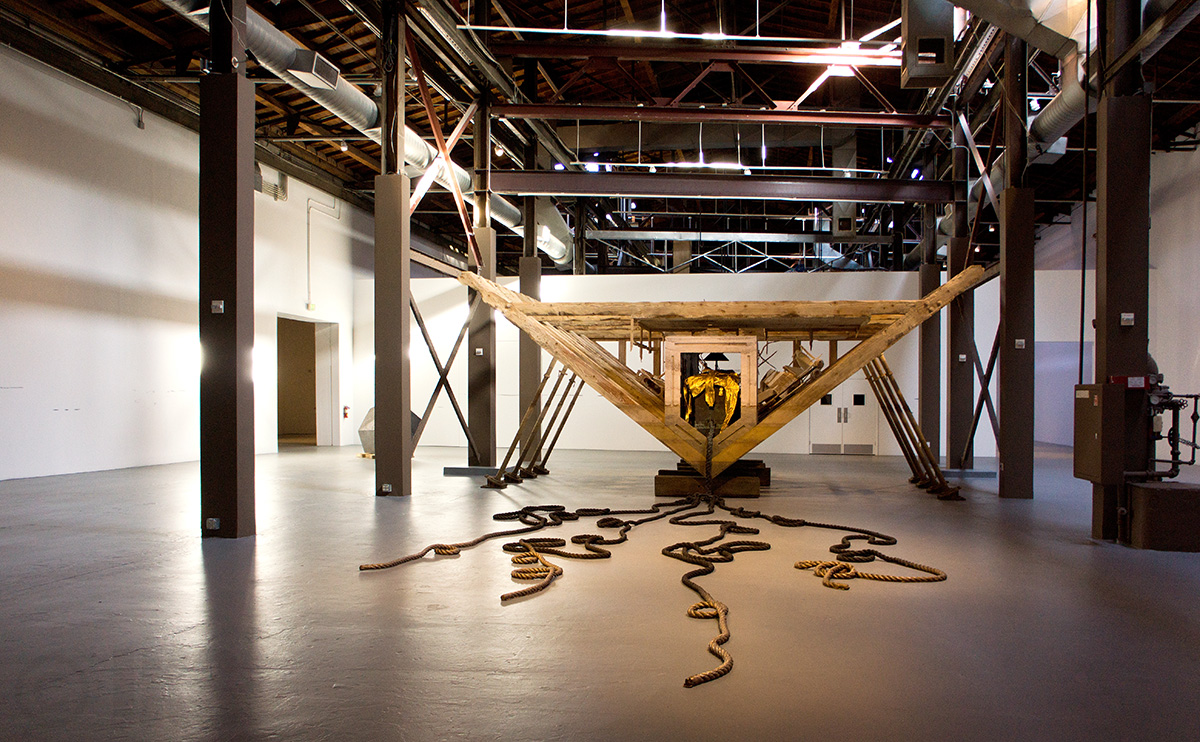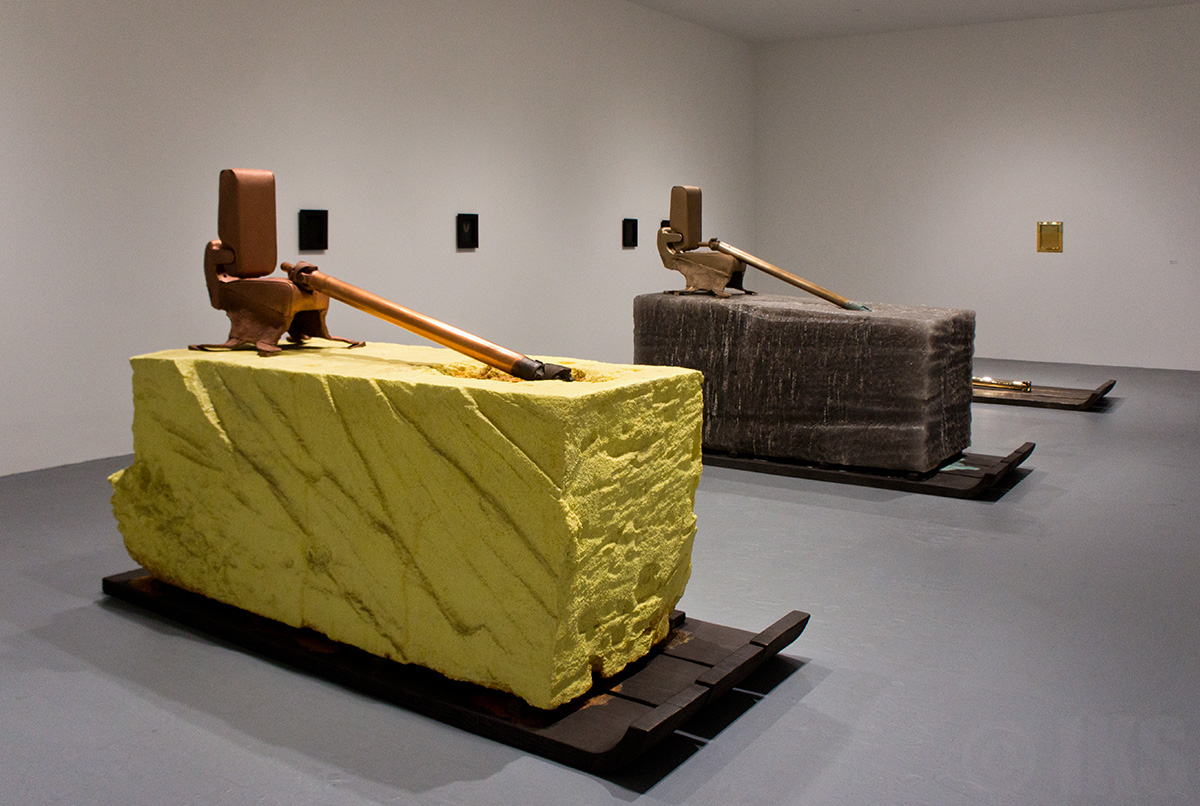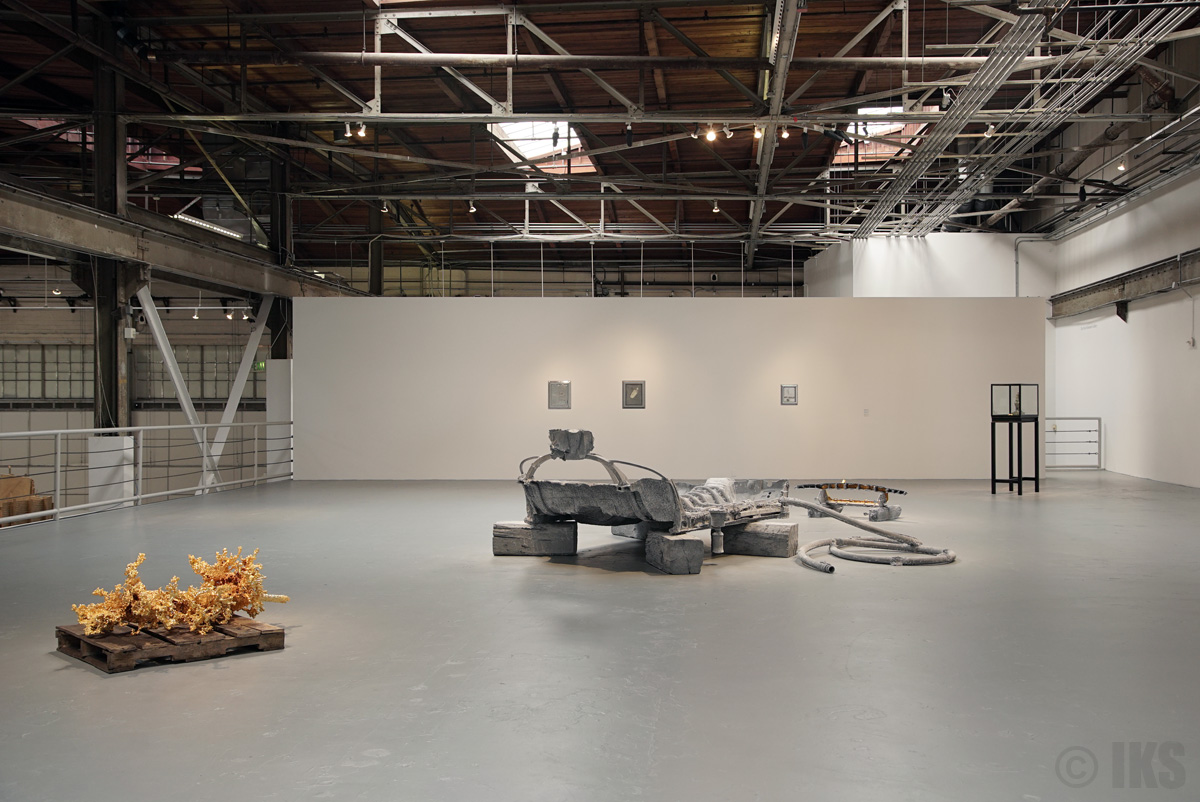 photos © IKS-Medienarchiv