Jorike Tenbergen
6 ½ Weeks / Jorieke Tenbergen – CAUTION!
CONTAMINATED CONTEXT II
Museum Folkwang, August 24 – October 8, 2017
Contaminare: lat. 1) To combine things foreign to one another 2) to spoil.
Relativity and shifts in content as well as in semantic contexts form the crux of the artistic work of Jorieke Tenbergens (born 1993, Zevenaar, Netherlands), who graduated from the Arnheimer ArtEZ Academy of Art and Design (NL) only a short while ago, in 2016. With a distinction for an unusual and extraordinary men's collection. She samples and loops, renegotiates what she finds in the print media or online. Everything seems to be equally relevant, in terms of theme, materials, shapes or semantic persuasiveness, and then gets subjected to a transformation that may even culminate in the emergence of a new alphabet. Construction workers' neon vests are "contaminated" with cowhide, Arab Bedouin poses with strident face veils, printed materials with intoxicating images, monumental objet-trouvé themes, synthetic high-tech and plastic marble allied in the skilful manner of haute couture. Contexts get recycled, just as do experiences and habits in how the tactile/sculptural and visual/digital worlds get approached, within an art-historical timeline. In this light, landscapes and still lifes, those Dutch export bestsellers of the 17th century, the so-called Golden Age of Dutch painting, are modified beyond what the Old Masters could imagine. Back then it was windmills, today it is sheet metal in bubbling smog, plastic in a vase.Sculpture, relief, assemblage, collage – Tenbergen's works, her collections, seem to be the both logical and tangible (prêt-à-porter) part of a confident medium that has been expanded in an awareness of its contradictions.
"During my graduation I realized that I really enjoy playing with context. At that time I took my inspiration from pieces of clothing that were passing by in the newspapers. For my new work I took my inspiration from the context of Essen and its surroundings. I was influenced by things that I saw when I visited the place a few months ago and things I associated with those. The workwear worn in the coalmines, cultures of different guest workers, and activities they might enjoy in their free time such as sports." (Jorieke Tenbergen)
We met the artist for an interview and documented the performance "Walking Act" with a sound performance by Julia Bünnagel .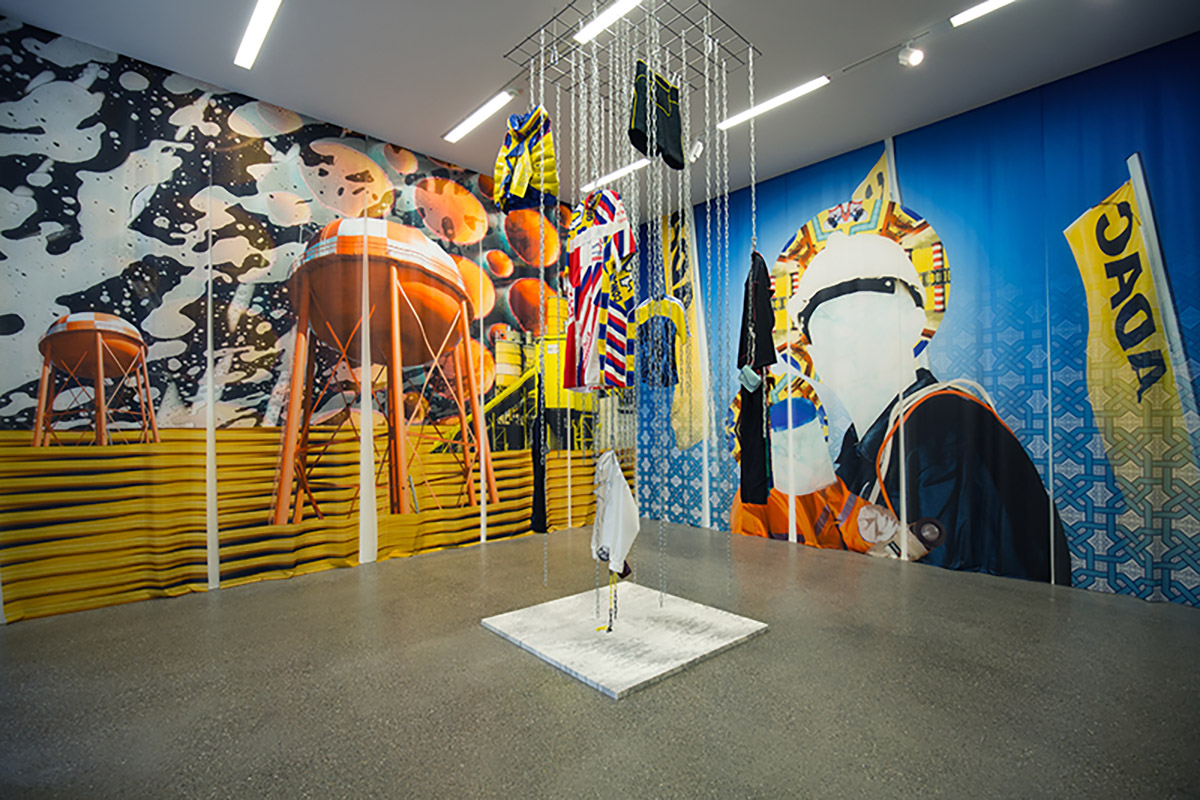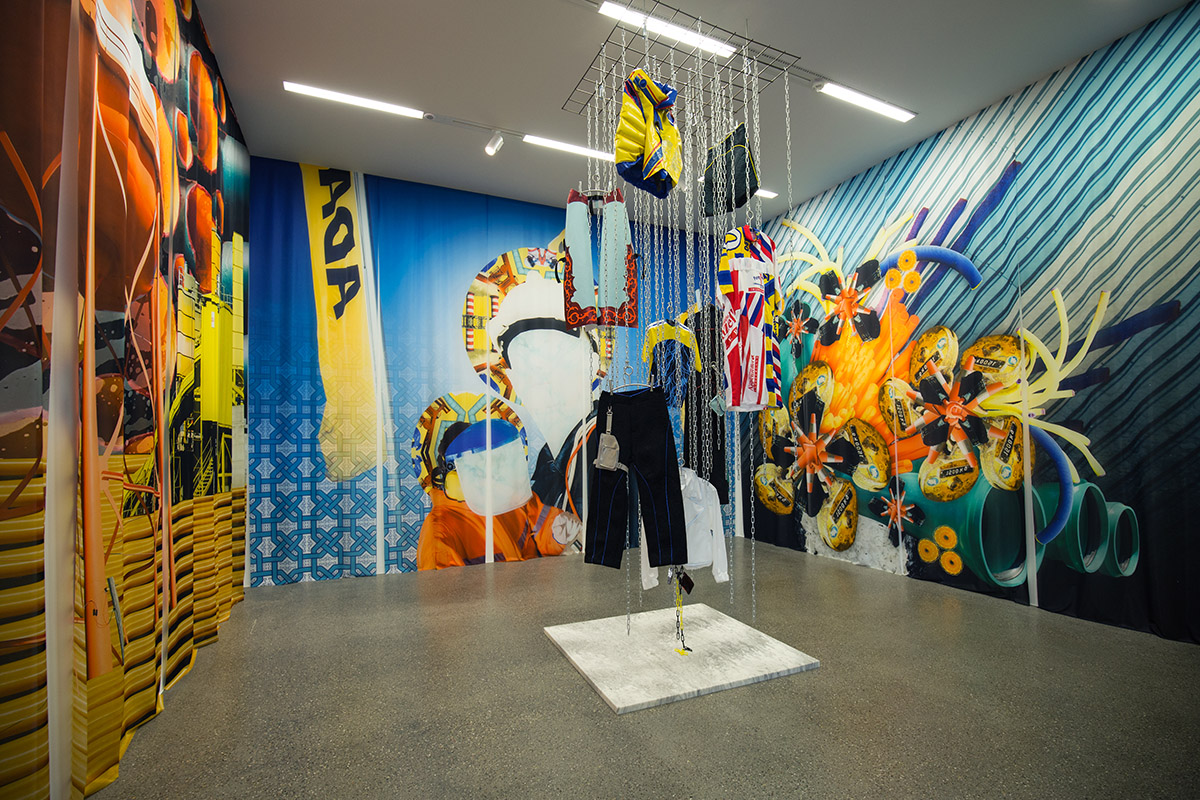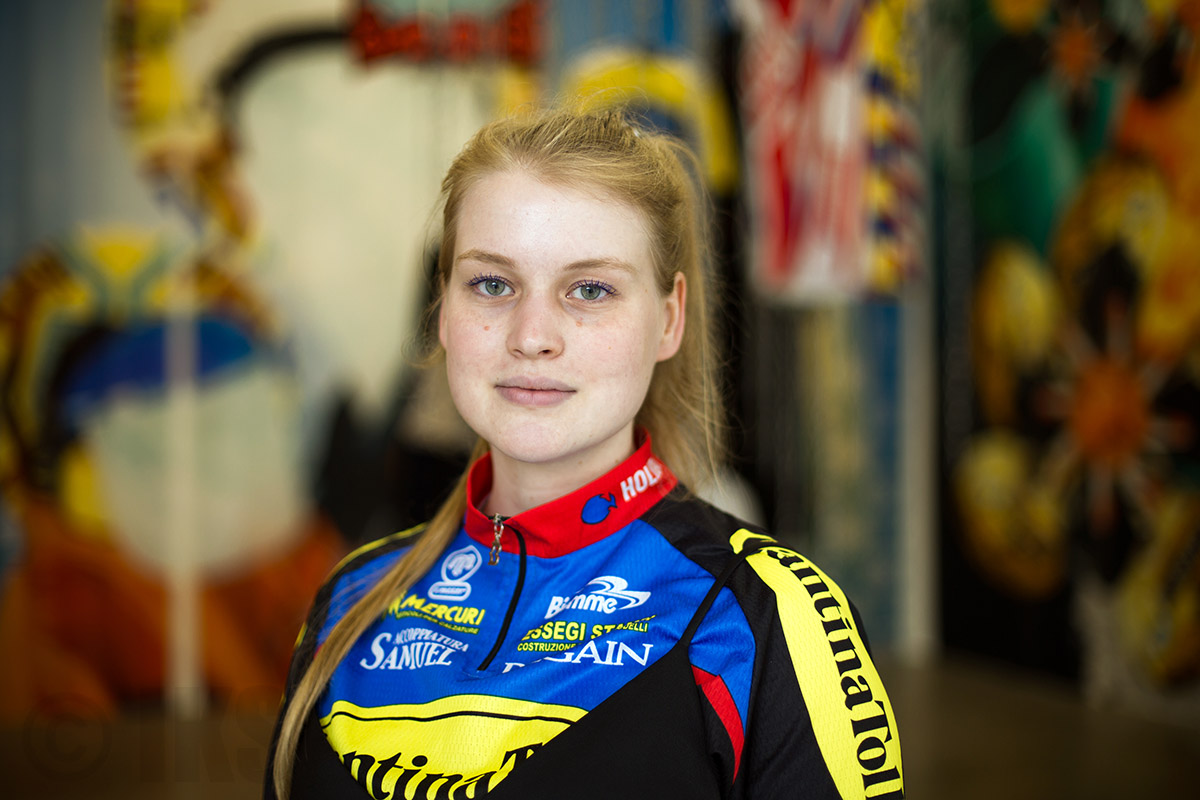 Photos: Isabel Hernandez © IKS-Medienarchiv