Klaus Staeck
Klaus Staeck
Sand for the Gears
February 9 – April 8, 2018
Museum Folkwang
At the time they were made, Klaus Staeck's (*1938) posters were some of the most powerful works to have enlivened the public space. The images he devised helped shape West Germany's visual memory from the late 1960s until the late 1980s. Staeck always saw himself as a political provocateur, and his designs were intended as a comment on socially charged themes and crises. He thus deliberately triggered scandals whose effects were far-reaching. The exhibition of Staeck's entire oeuvre not only puts on display around 180 of his posters but also presents his early prints. The show is rounded out with various multiples in which Staeck gives three-dimensional form to his political intentions.
We were asked to produce the official trailer for the exhibit.
Our archive contains a large video documentation of the show and an interview with the artist.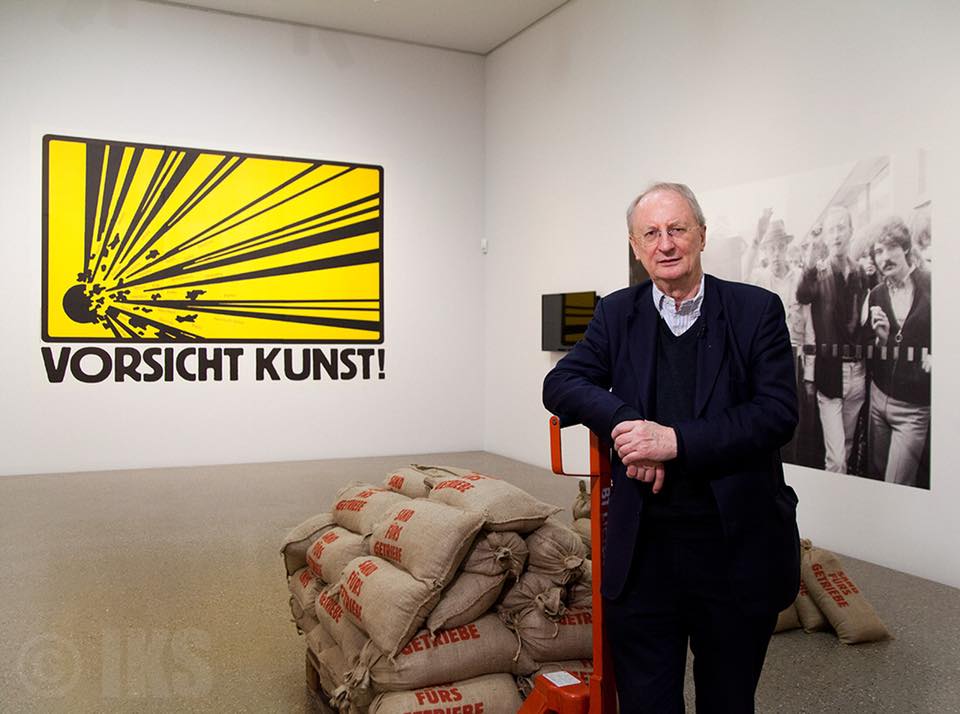 photo: Ralph Goertz © IKS-Medienarchiv