Ed Atkins
Ralph Goertz met the british video artist Ed Atkins at the K21 in Duesseldorf for an interview in occasion of his impressive exhibition "Ye Olde Food". Many thanks!
Ed Atkins "Ye Olde Food"
23.02. – 16.6.2019
K21, Kunstsammlung Northrine Westfalia
Ed Atkins (*1982, Oxford) is at the vanguard of a new generation of artists reflecting on the profound changes in our reality caused by the rapid development of digital media. He gained critical acclaim for his computer-generated animations, in which he questions the promises, potential, and ideologies of the technologies he uses. In evocative videos with compelling soundtracks, he addresses existential themes such as love, death, and illness, and considers how desire, melancholy, and transience are experienced today in view of their increasingly digital abstraction.
Atkins taps the potentials of digital image production to radically dematerialise physical objects and realistically reproduce them at the same time. Many of his animations feature a central protagonist whose movements have been programmed using motion-capture technology and whom Atkins has brought to life with his own facial expressions, gestures, and voice. His hyperrealistic surrogates embody both a sense of absolute artificiality and a disturbing proximity to real life at its extremes, as they cry or address viewers directly.
In his solo exhibition "Ye Olde Food" on the Bel Etage of K21, Ed Atkins unites text, sound, and images to create an immersive environment where viewers become part of a pseudo-historical world of idyllic landscapes and cozy wooden huts. The works examine the effects of virtual spaces on the physically tangible reality of the viewer, and encourage reflection on the physicality and emotionality of our increasingly digitised world and its inheritances—as well as on the possibilities and limits of language.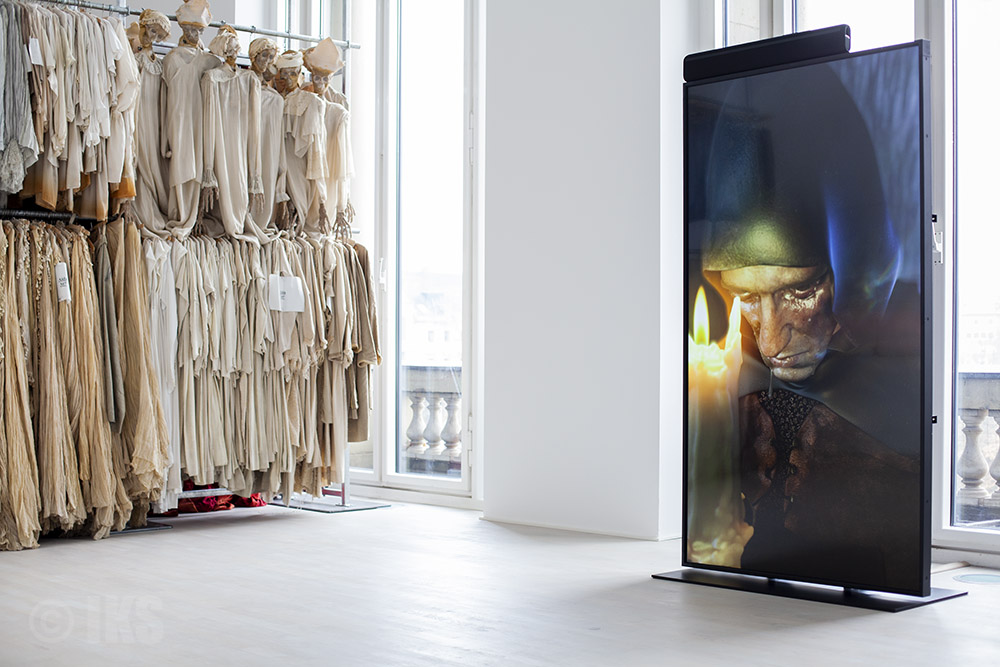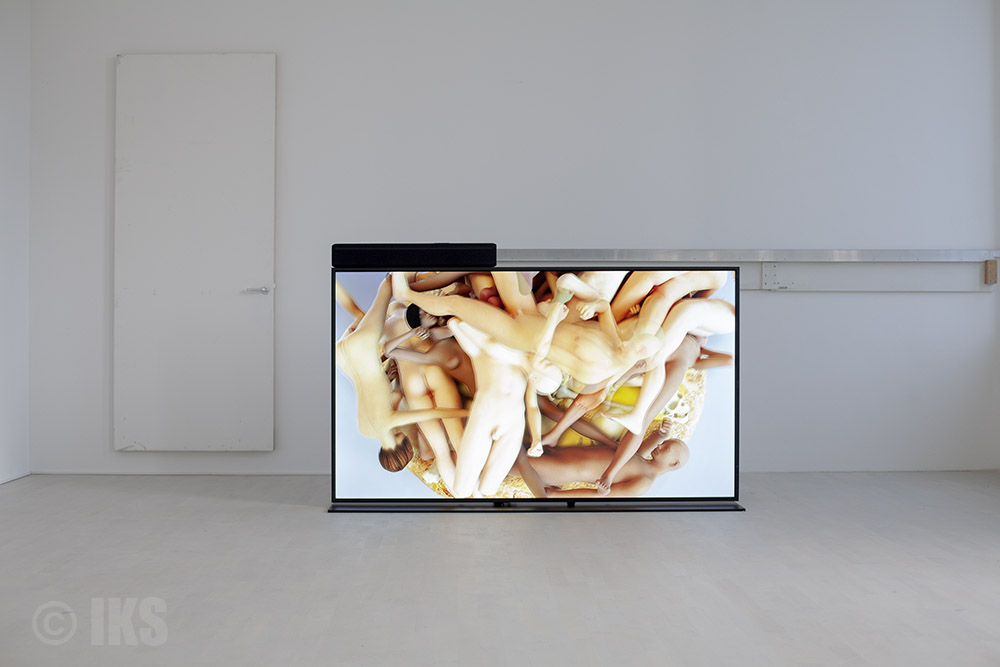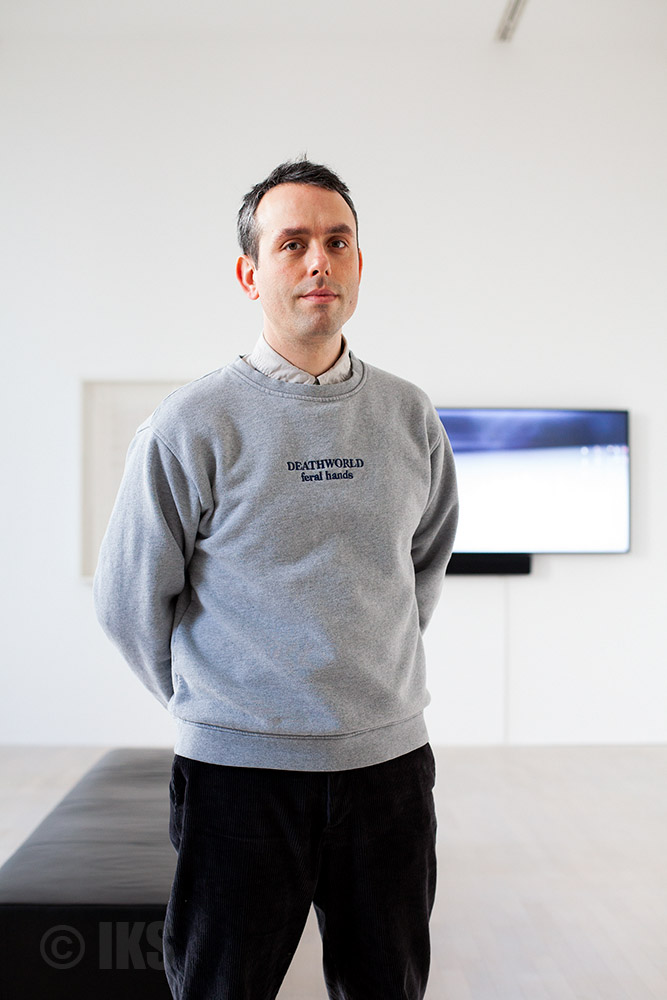 photos: Ralph Goertz © IKS-Medienarchiv