Anastasia Mityukova
We were commissioned by Museum Folkwang in Essen to produce a trailer on the young artist. Isabel Hernandez met her for an interview.
Anastasia Mityukova Project Iceworm
13 December 2018 – 27 January 2019
As part of the series 6 ½ Weeks, Museum Folkwang is showing the first museum exhibition by Anastasia Mityukova (born 1992). In Project Iceworm, the Swiss-Russian photographer takes a look at the tumultuous history of the town of Thule in Greenland, a site that remains contested to this day. By way of anonymous archival images and private photographs of Inuit people living in the area, in 22 photographs, Mityukova sketches a portrait of a geopolitically charged place that even today cannot be entered or photographed. At 6:30 p.m. on Friday 14 December, there will be an opening event attended by the artist in the foyer of Museum Folkwang. Curator Thomas Seelig and artist Anastasia Mityukova will speak about Project Iceworm and its genesis.
Following the end of World War II, the northern region of Greenland around Thule was chosen by the American government to host a strategic military base and airport. The construction of the airport led to the local population being forcibly resettled without prior consultation, something for which they only received compensation decades later, after the end of the Cold War. In 1957, the construction of a secret base was commenced nearby, known as Project Iceworm. The plans included a large military arsenal with nuclear missiles which could be aimed at the Soviet Union. However after six years of construction, it was revealed that the icy substratum was too unstable, and the site was abandoned. The construction debris was then buried in the adjacent subterranean tunnel system along with the nuclear/radioactive waste from the nearby reactor. Some 10 years later, a B-52 aircraft carrying four hydrogen bombs went down over the ice 12 kilometres from the base. Although the nuclear warheads were not detonated, the radioactive material was spilt onto the ice.
Project Iceworm is a collection of anonymous archival images that Anastasia Mityukova has gathered together, condensing them from various sources in the course of her research. These images are placed in a dialogue with private photographs from Inuit people living in the area, which the artist collected in 2018 via social media.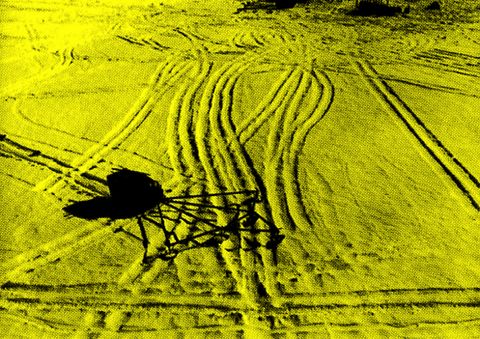 Anastasia Mityukova
from Project Iceworm, 2018
© Anastasia Mityukova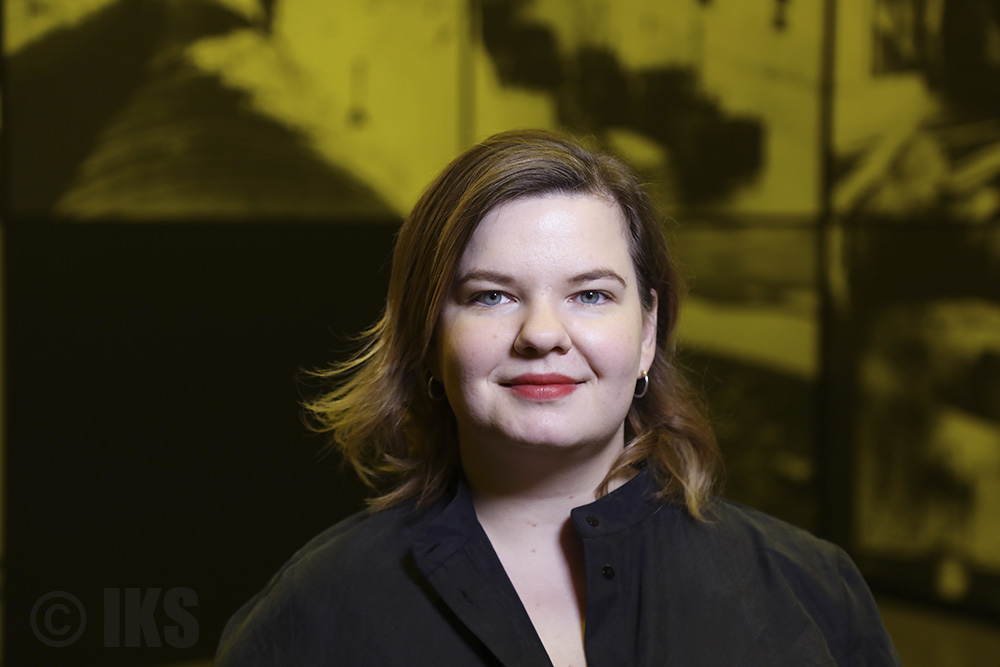 photo: Isabel Hernandez © IKS-Medienarchiv