Park Seo-Bo
Park Seo-Bo
Langen Foundation
29 Sept. 2019 - 29 March 2020
The Langen Foundation is pleased to present the first solo exhibition in Germany by Park Seo-Bo (b. 1931). Regarded as one of the leading figures in contemporary Korean art, Park Seo-Bo is credited as being the father of the 'Dansaekhwa' (Korean Monochrome Painting) movement. Born in 1931 in Yecheon, Gyeongbuk, Park was part of a generation that was deeply affected by the Korean War (1950–53) which divided the country into North and South.
He began to experiment with Western abstraction, particularly with Art Informel, which he encountered during a stay in Paris in 1961. Shortly after, he started working with a more introspective method with origins in Taoist and Buddhist philosophy as well as in the Korean tradition of calligraphy. Park Seo-Bo is best known for his Écriture series conceived in the late 1960s. Écriture, French for the act of writing, sees Park Seo-Bo bring together two central methods of working and highlights his spiritual approach to ideas of time, space and material. The delicate repetition of pencil strokes reflects the traditional significance of Asian calligraphy whilst establishing a proximity to Western Abstract Expressionism.
In 1983, Park Seo-Bo introduced Hanji, a traditional Korean paper made from the inner bark of mulberry trees, into his works. Dampening it and applying it to the canvas in layers, he used various tools to create a sculptural surface. This evolution, together with the introduction of colour, enabled him to extend his practice even further while continuing his quest for emptiness through reduction.
The exhibition takes place throughout the museum and includes 40 works that give a broad overview of his practice.
Many thanks to Yewon Kim for the translation!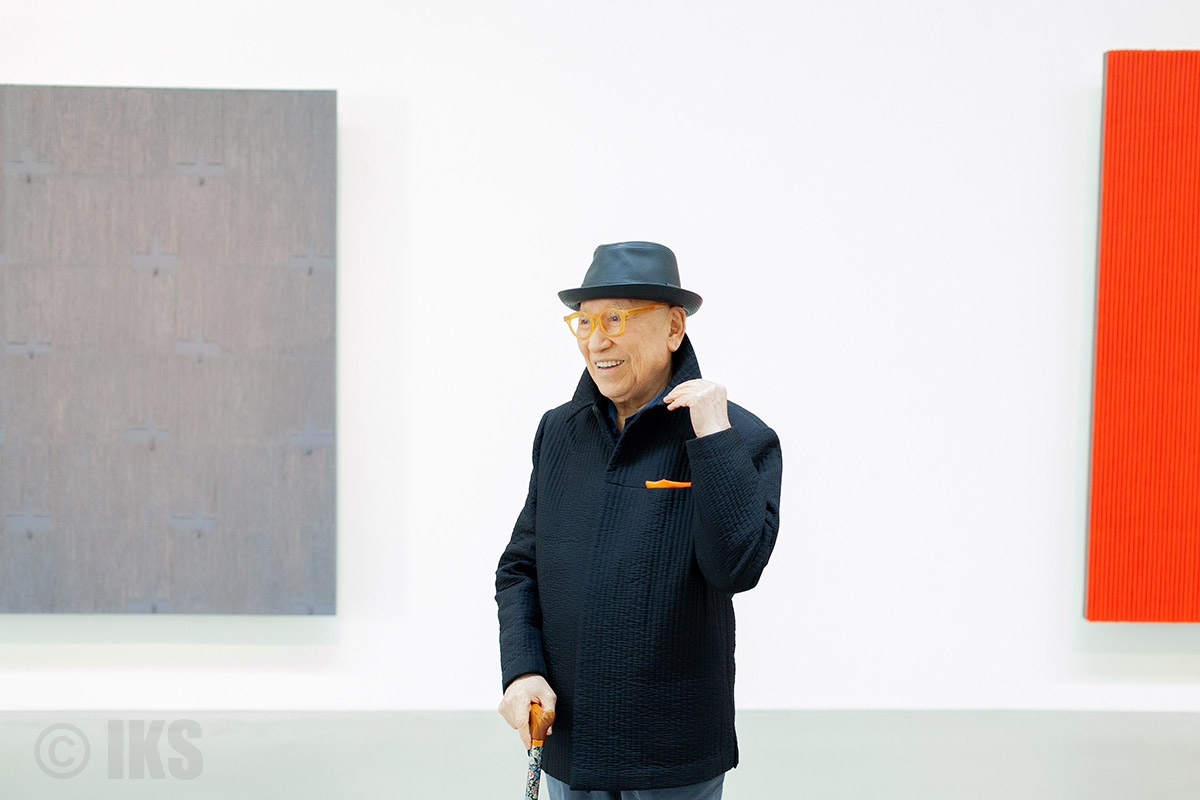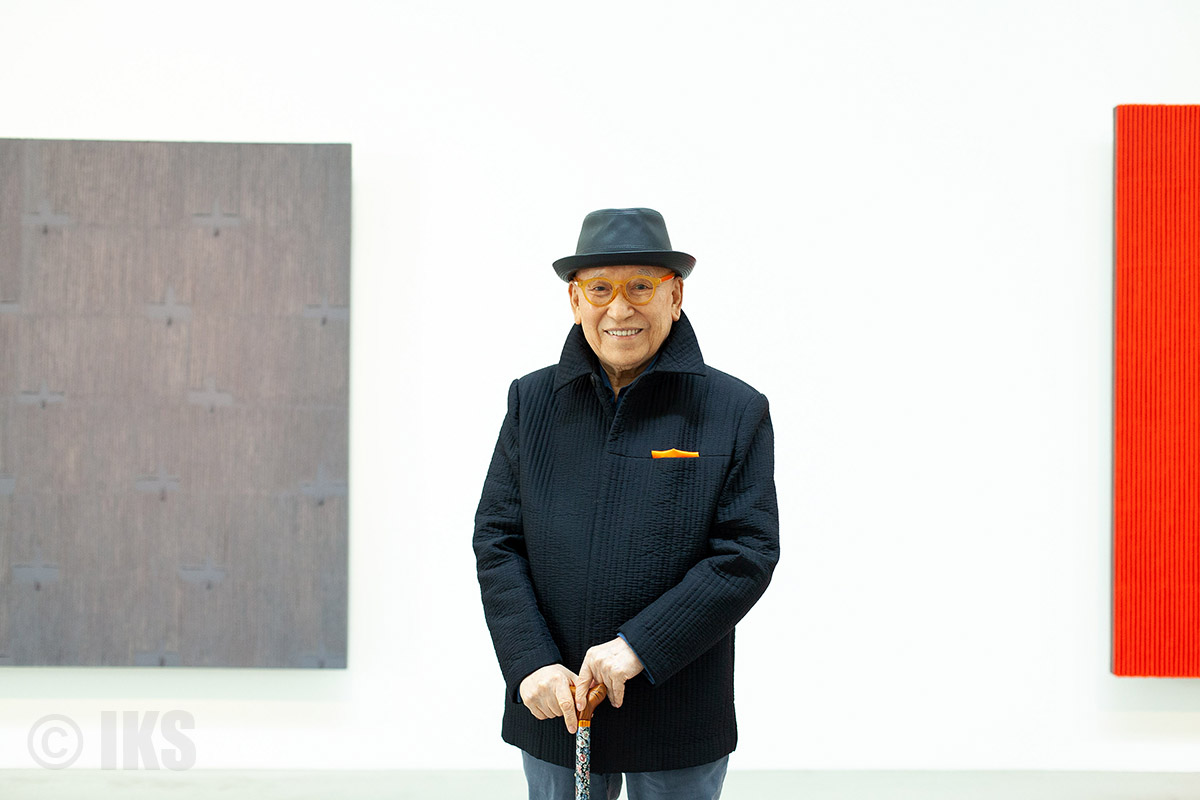 photos: Ralph Goertz © IKS-Medienarchiv