Minjung Kim
Minjung Kim
29.9. 2019 – 29.3.2020
The Langen Foundation is pleased to present the first solo exhibition in Germany by Minjung Kim (b.1962).
Trained in Korean watercolour painting and calligraphy from the age of nine, Minjung Kim uses traditional Korean techniques and materials to create her conceptual, mixed-media works. Her refined, minimalist language is profoundly informed by Taoist meditation but also an instinctive and very personal one.
Minjung Kim's abstract paintings are created using layers of Hanji – a traditional Korean paper made from the inner bark of mulberry trees. Using the rhythm of her breath on a lit incense stick, she gently and rhythmically burns the edges of each individual strip, and using a traditional Korean gluing technique painstakingly collages these strips, layer by layer, onto a larger Hanji surface. The artist has described her work as a 'visualization of Zen and Tao'; a unique, meditative process whereby she remains silent and of even breath when executing each mark. This technique lends itself to Dansaekhwa and results in highly rhythmical, abstract surfaces.
Minjung Kim studied at Hongik University Seoul and she continued her studies at the Accademia di Belle Arti di Brera in Milan. Whilst in Europe, Minjung Kim was inspired by modern European artists such as Constantin Brancusi, Brice Marden and Carl André, and her use of collage was equally influenced by 20th-century Western Art. She has since lived in Italy, France and New York.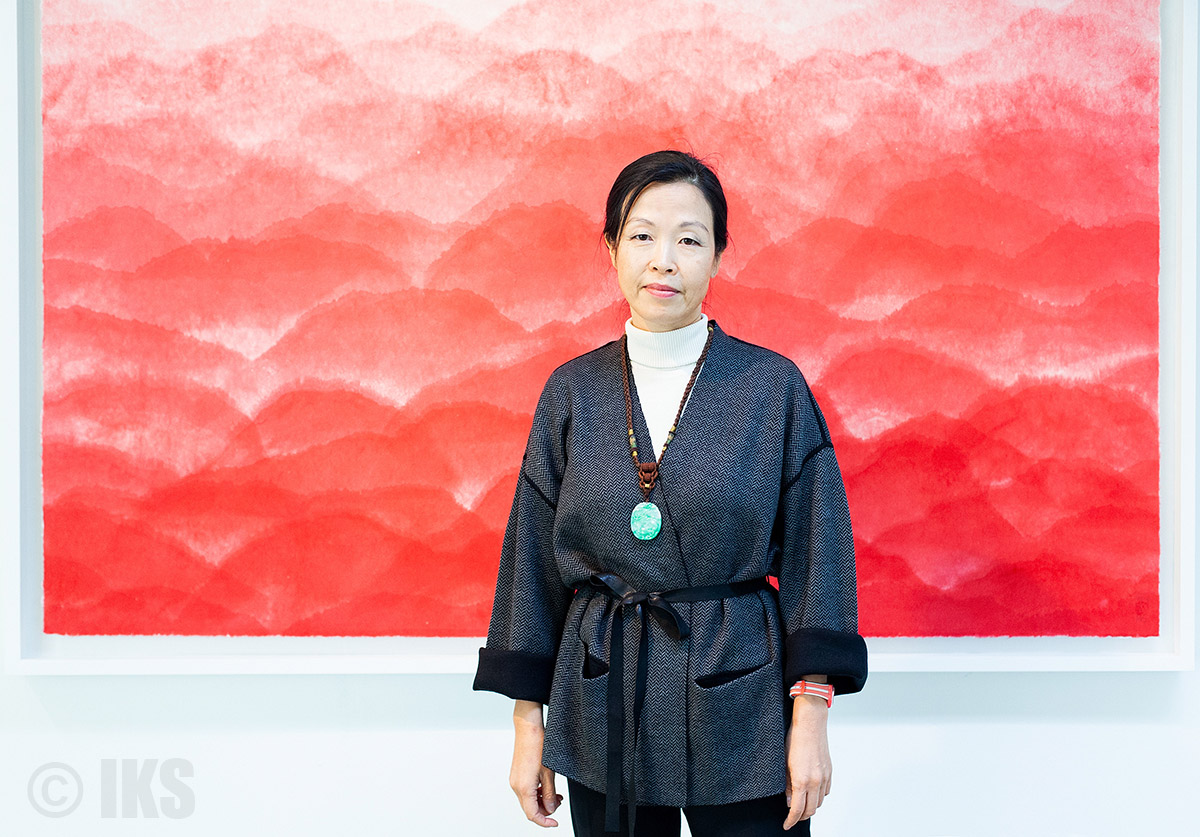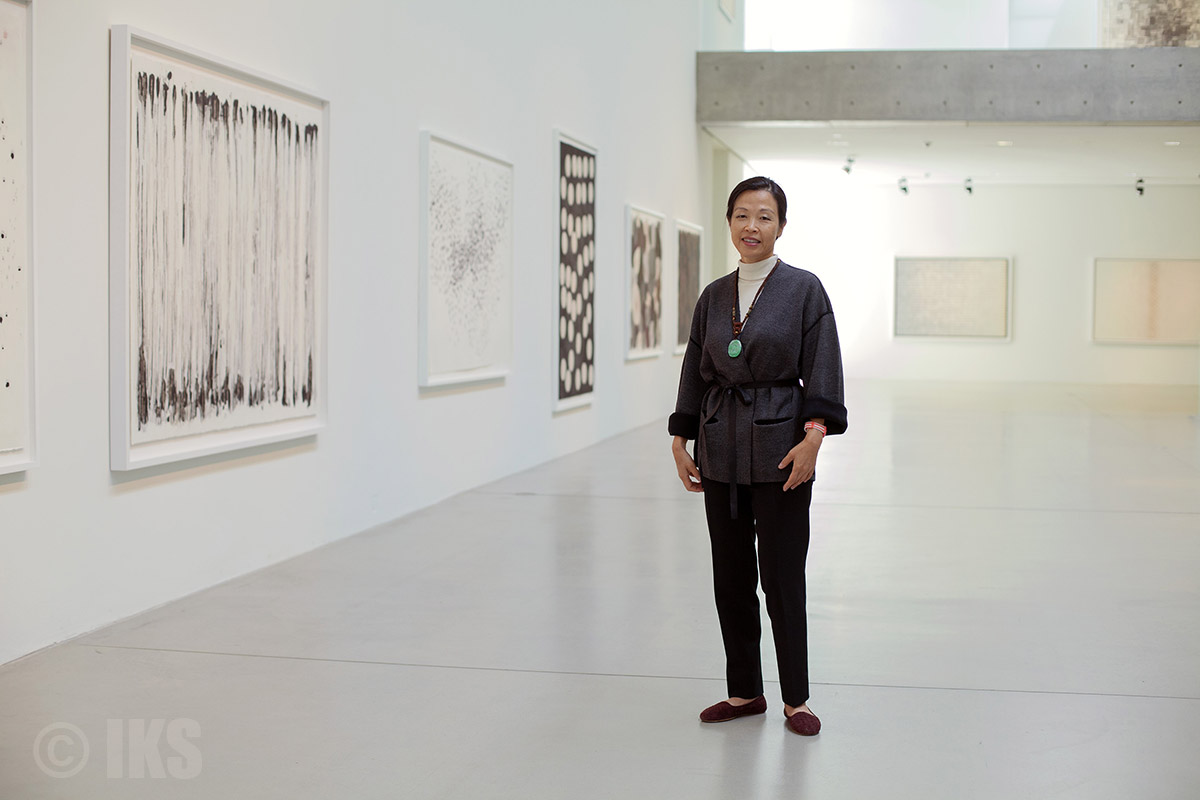 photos: Ralph Goertz © IKS-Medienarchiv