Martin Klimas
Düsseldorf-based photographer Martin Klimas deals with scientific phenomena in his photographic works and applies them, among other things, in his high-speed photography, in which breathtaking photos of bursting flower vases are created.
We met the photographer during the first Lockdown in March 2020 in his Düsseldorf studio and gallery Cosar HMT, where he previously presented his exhibition "More than meets the Eye" (16.11.2019 - 08.01.2020). Thank you!
The film was also made with the kind support of Hengeler Mueller.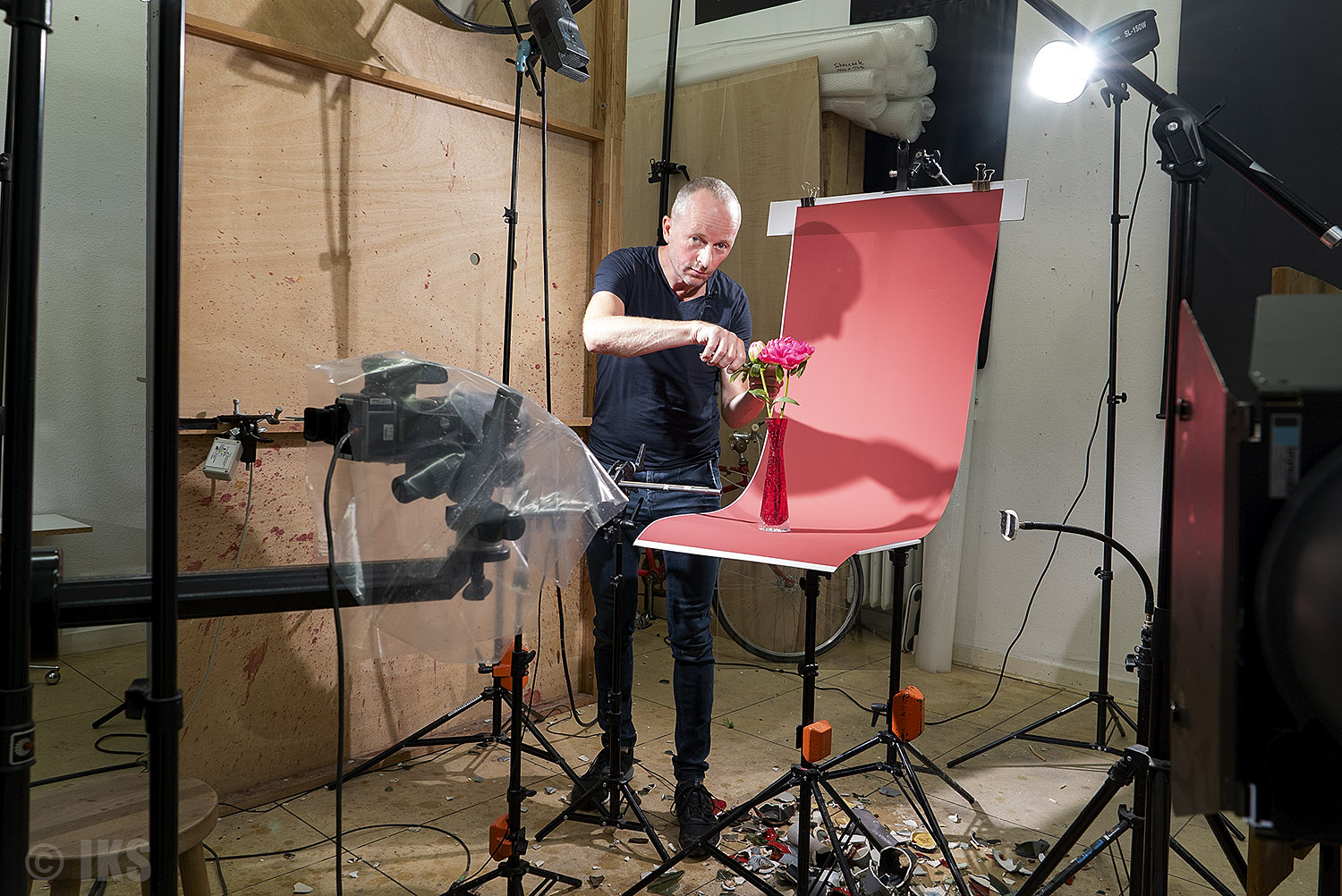 Martin Klimas at his Düsseldorf studio

"Flowervases: perfectly arranged flower vases are shot through with steel bullets and depicted at the moment of their destruction. Hit by projectiles, glass vases shatter, ceramic and earthenware vessels collapse. Klimas is not so much interested in the fact of destruction, but rather in the transformation that takes place in a 7000th of a second. While in the upper half of the picture the composition still appears absolutely harmonious, chaos already reigns in the lower half. The contrast of static and highest dynamics bursts the clichédness of the subject "flower vase". The parallelism of two states and the unreal tranquility of the images draw the viewer under their spell."
website of the artist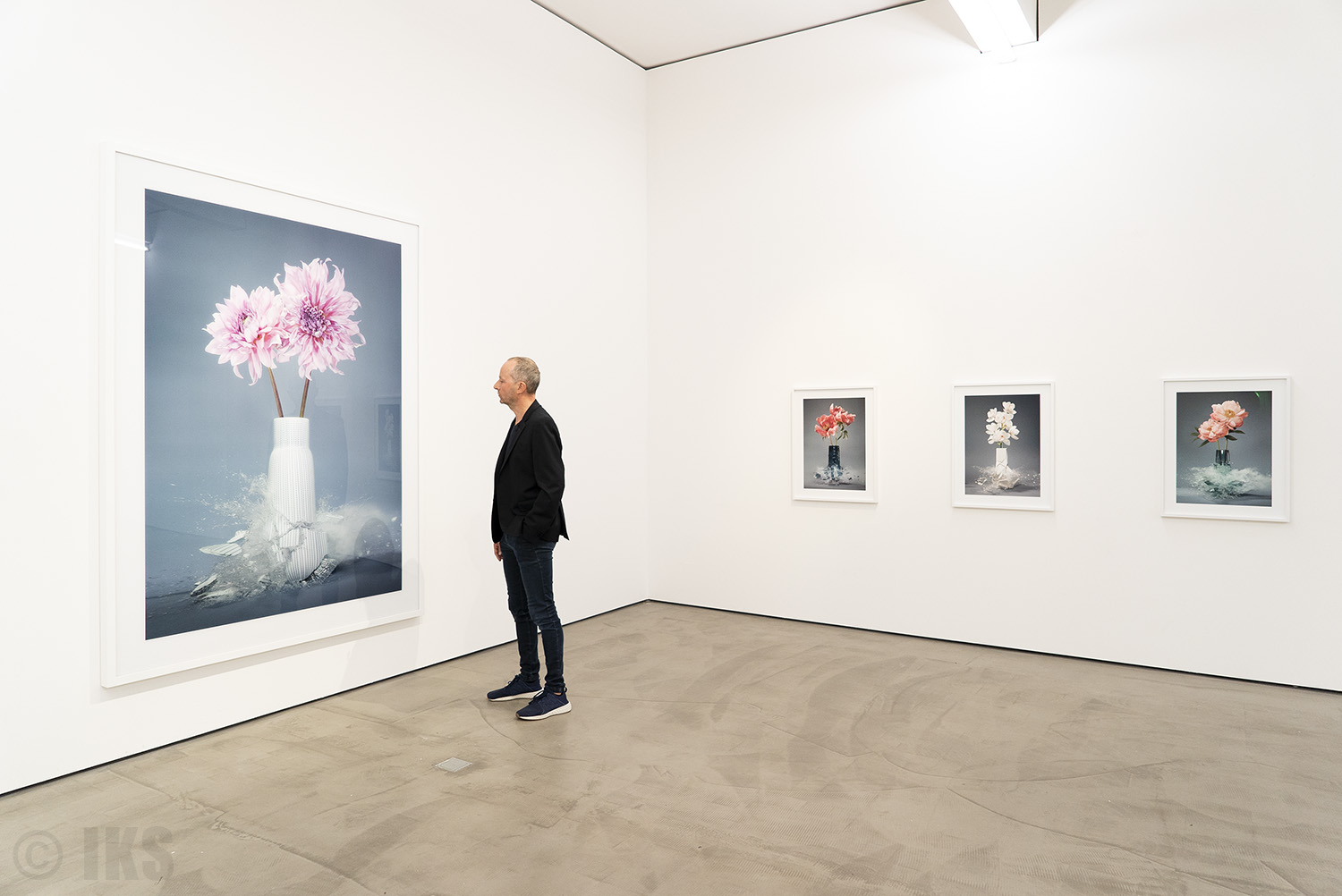 Martin Klimas at his Galery Cosar HMT