Exhibition:
Joel Meyerowitz Retrospective
NRW-FORUM Düsseldorf
Sept. 27th 2014 - Jan. 11th 2015

The IKS is pleased to announce the first retrospective exhibition of American photographer in Germany at the NRW-Forum Duesseldorf, which is curated and organized by Ralph Goertz, director of the IKS. In 2015 the exhibition was presented as a second venue at the Kunst Haus Vienna (co-curated Kunst Haus Vienna: Verena Kasper-Eisert).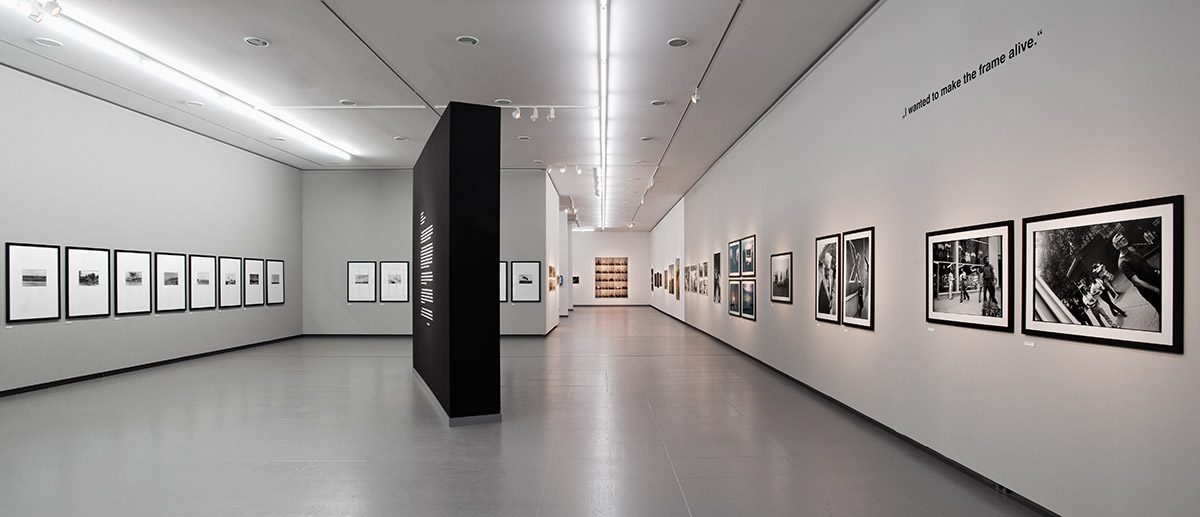 1500 visitors at the opening weekend
The exhibition "Joel Meyerowitz Retrospective" was organized in cooperation with the cultural department of the city of Duesseldorf and the artist. With more than 260 works this retrospective is still the biggest presentation of him. Joel Meyerowitz counts next to William Eggeleston and Stephen Shore to the most important representatives of the "New Color Photography" movement. On all in all 1200 square meter, we presented works from the last 50 years and seperated them into two sections: "Europe" and "USA".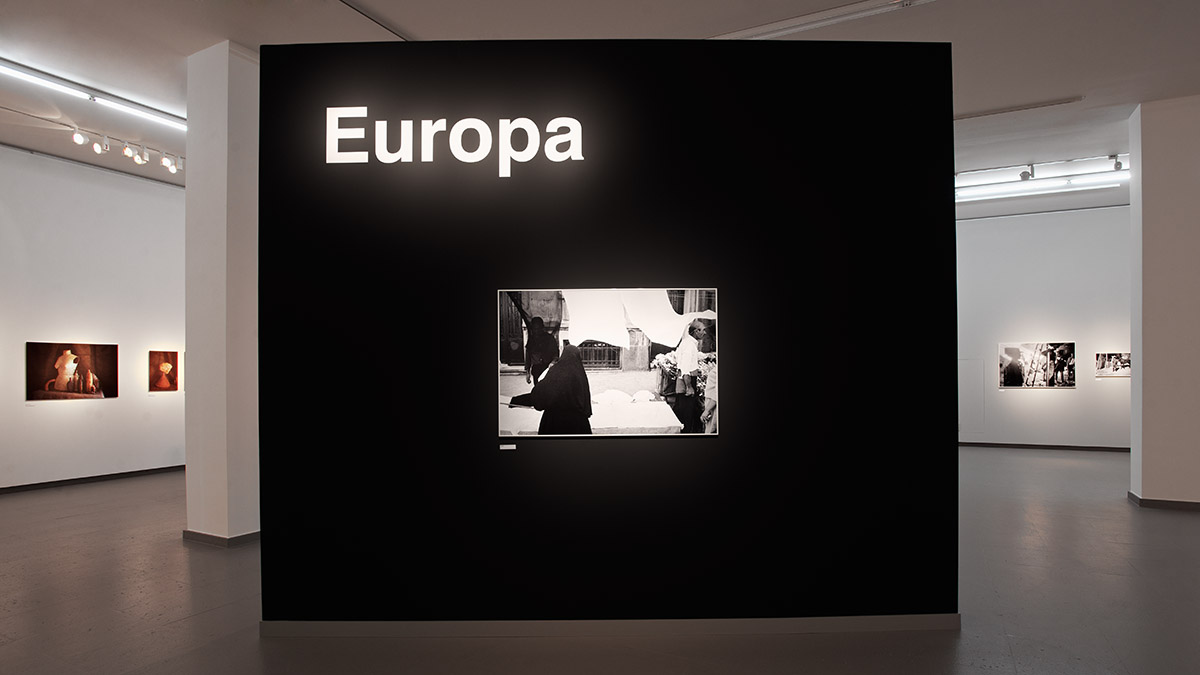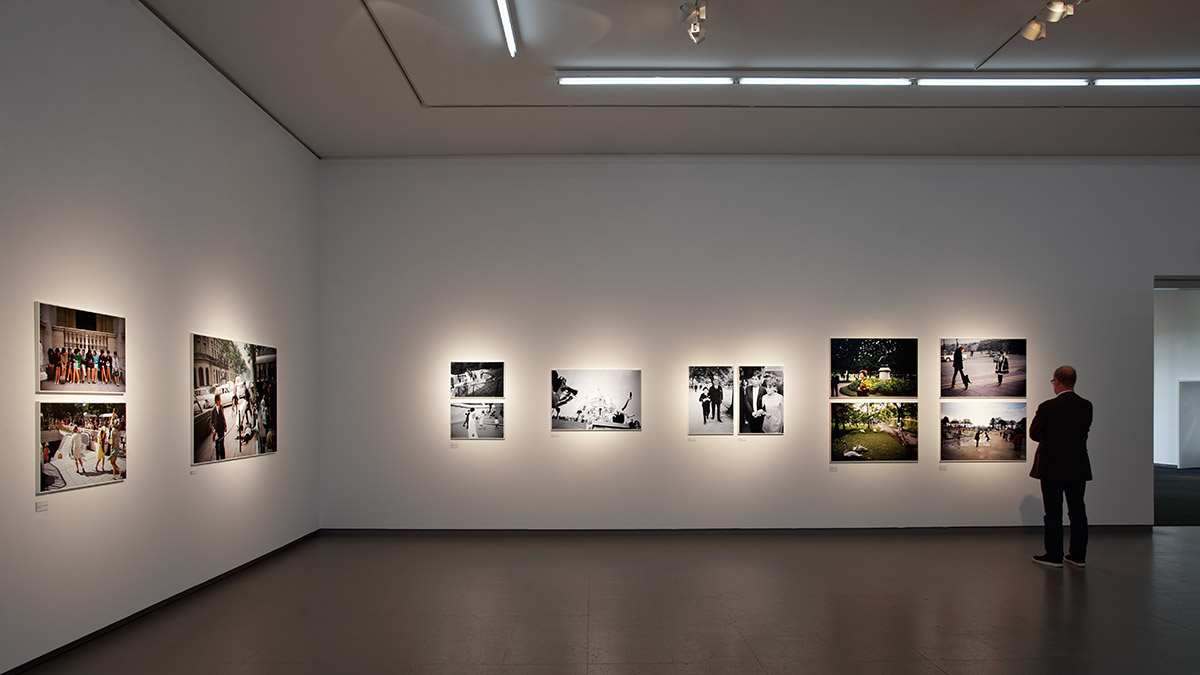 The first and biggest Retrospective on Joel Meyerowitz in Germany - a real discovery!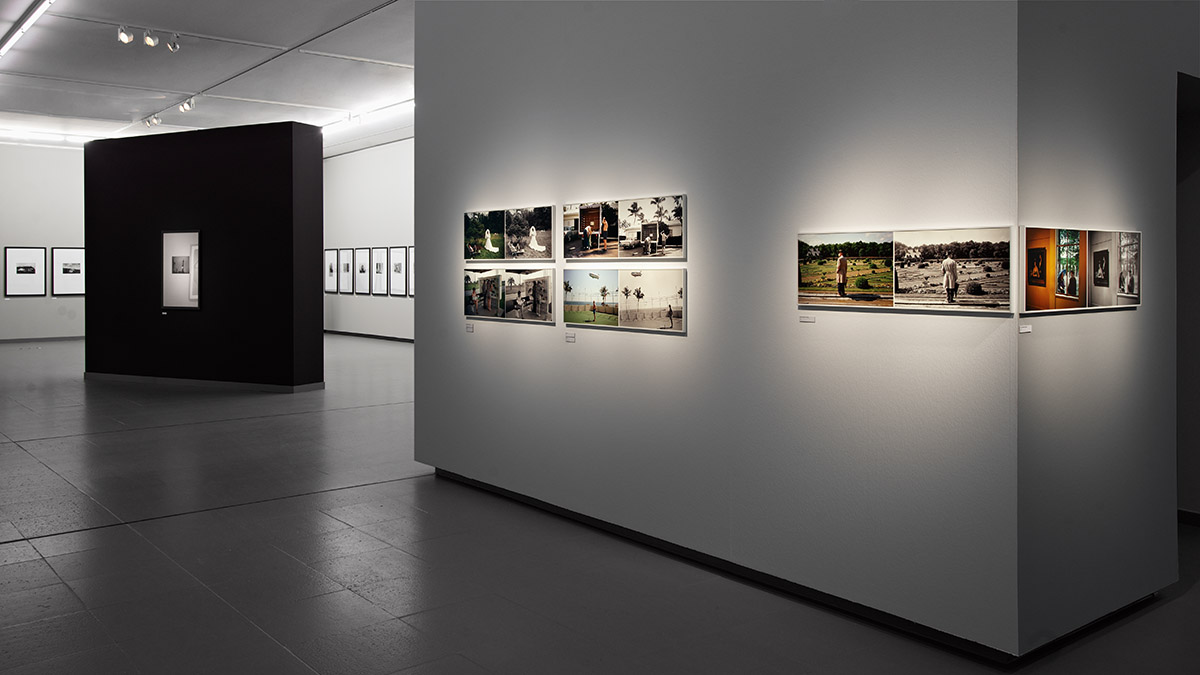 Joel, who was the master of "street photography" since the 1960s, got international attention through his ground breaking series of "Cape Light", in which he presented his achromatic observations of the light with his 8x10 camera. The book is stil an icon for following generations af photographers.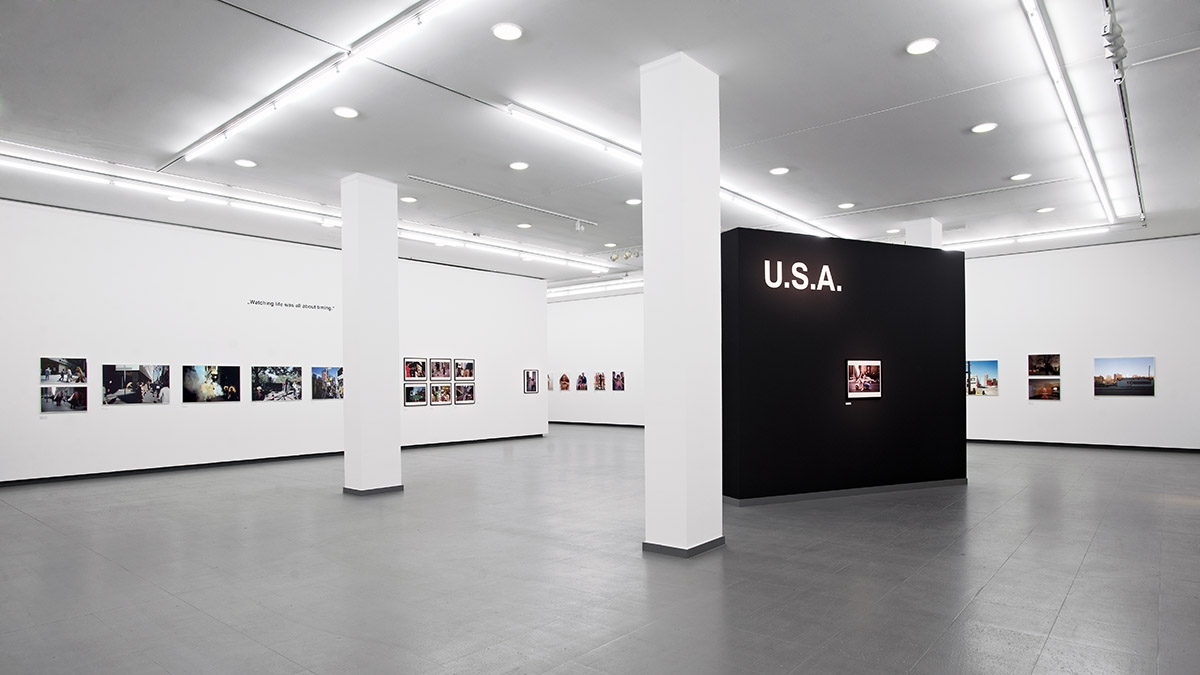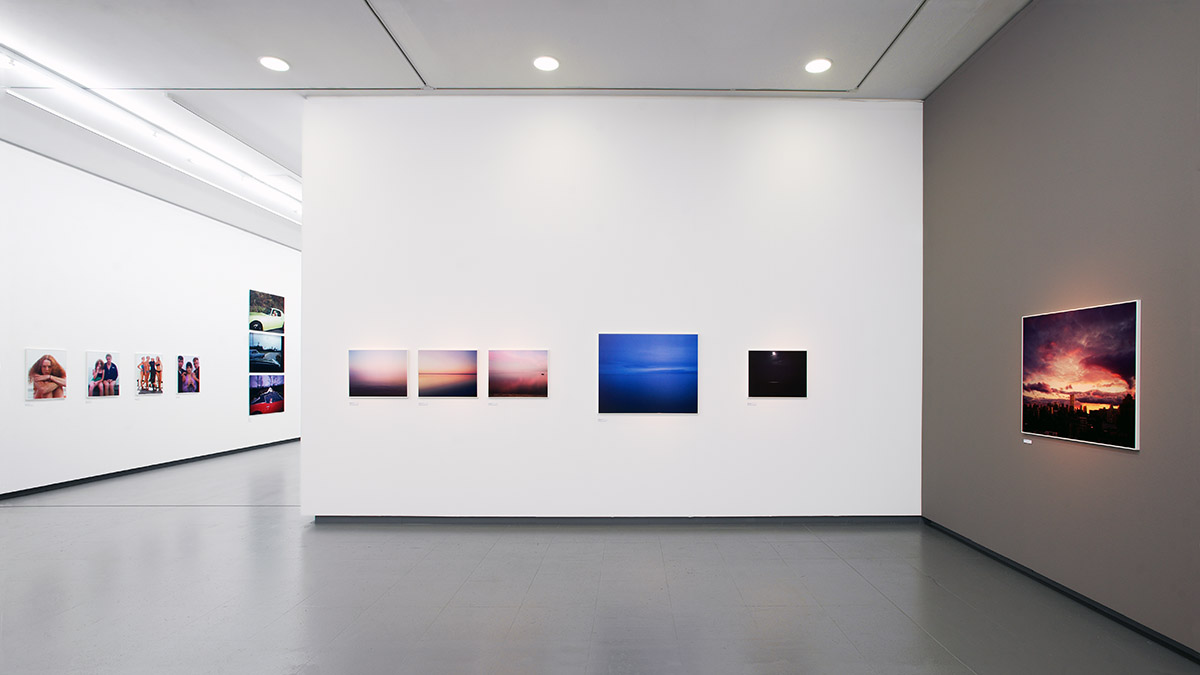 "This is the best presentation of my work, that I have ever seen!"
Joel Meyerowitz
A major turning point in his artistic career was using the old wooden Deardorff 8x10 camera at Cape Cod starting in the 1970s. With this static technic he started to study the light as a subject. One of his most wanted subjects are hotel pools around the magic hour. These photographs made in Provincetown or Florida are among his most clearly composed recordings in combination with a distinctive color.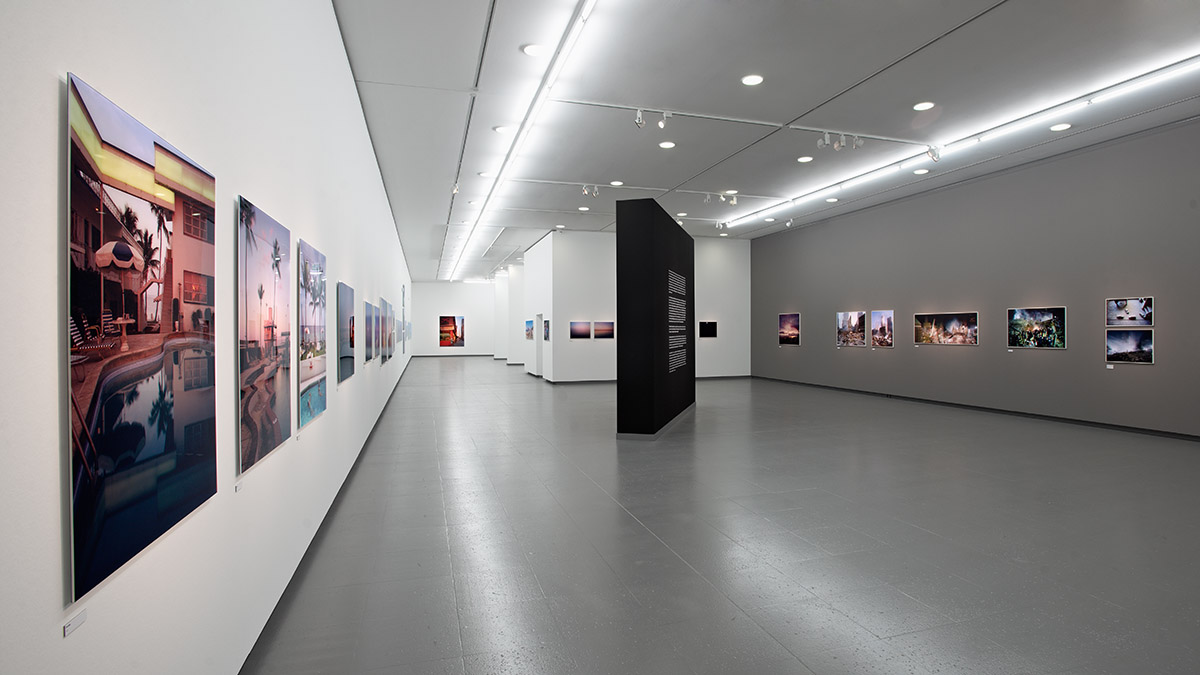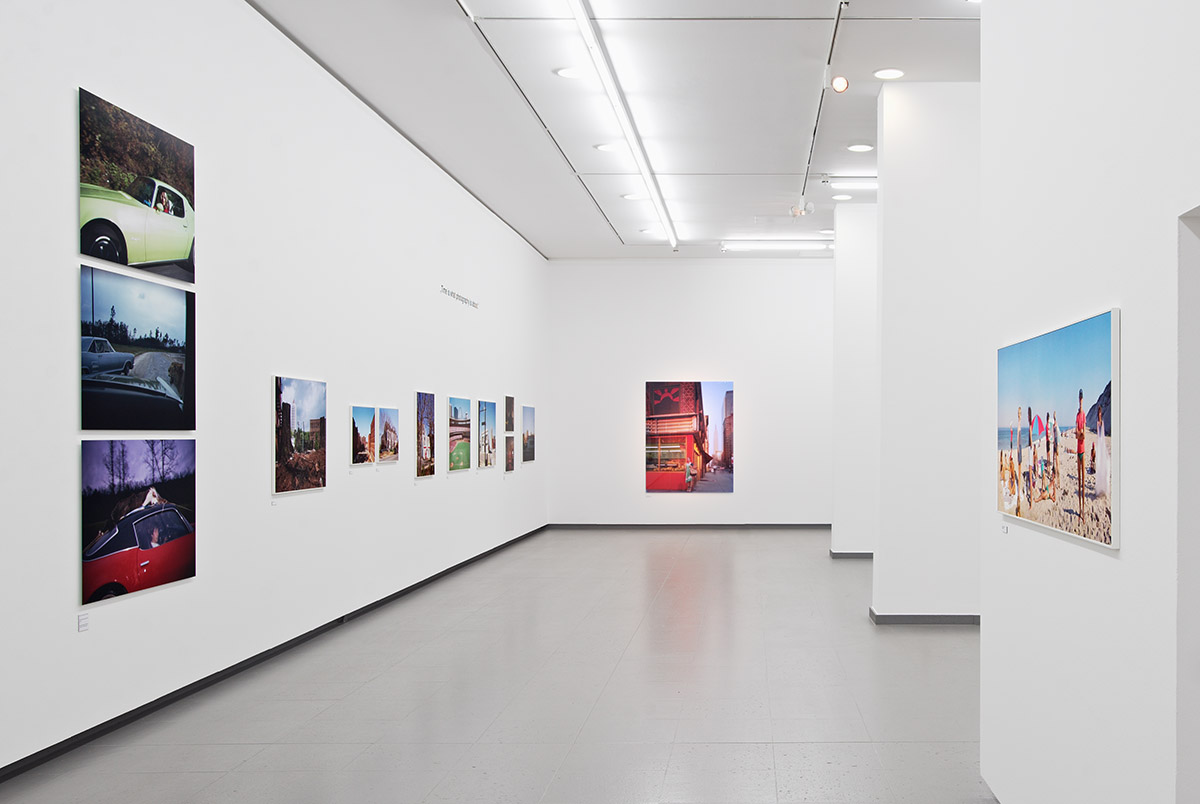 The exhibition reflects the entire artistic development of the photographer and presents for the first time the 40 rare vintage prints of his series "From a moving car", which he exhibited for the first time at the Museum of Modern Art in New York in 1968. In addition to his photographs from Europe (1966/67), his famous street recordings from the 1960s and 1970s, his series of "Ground Zero", the exhibition also shows his current still life, with which he has been busy since his move to Tuscany in 2012.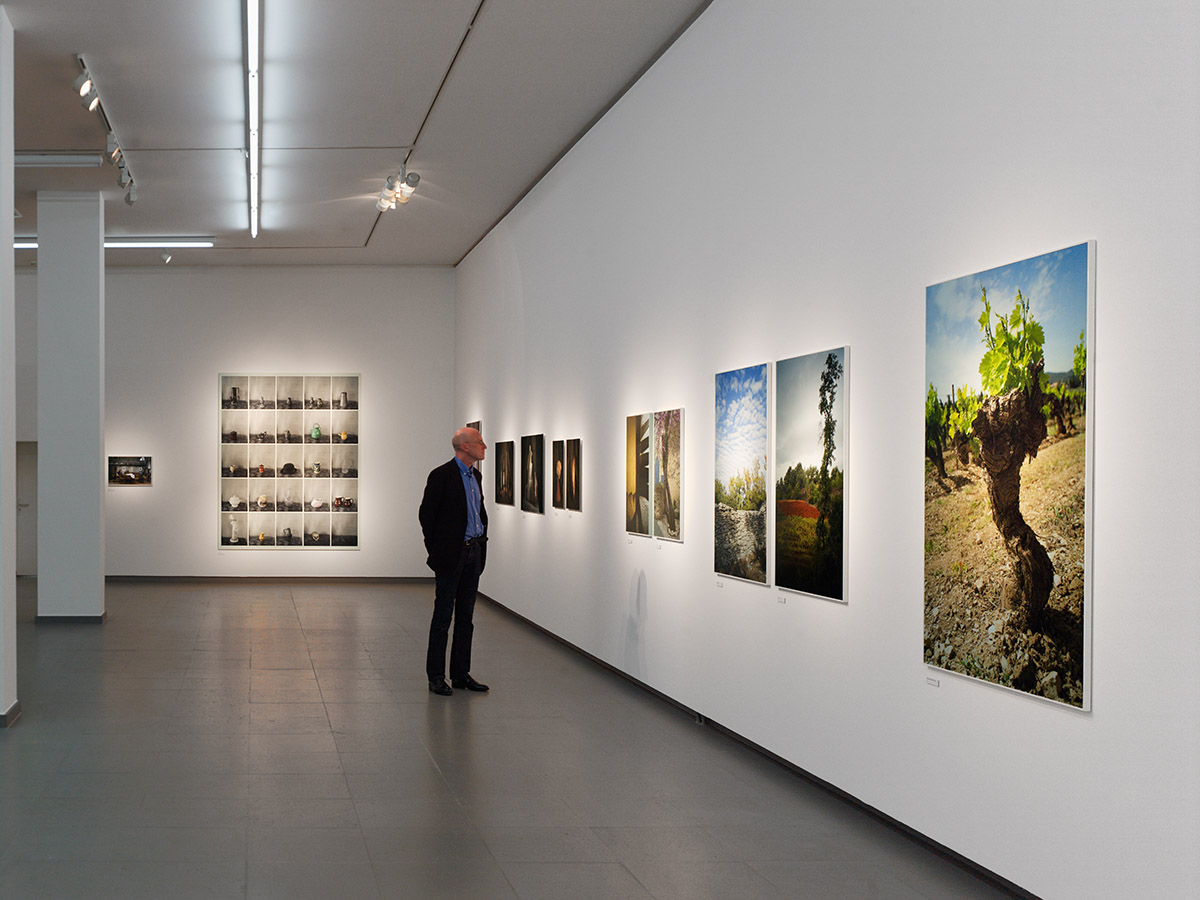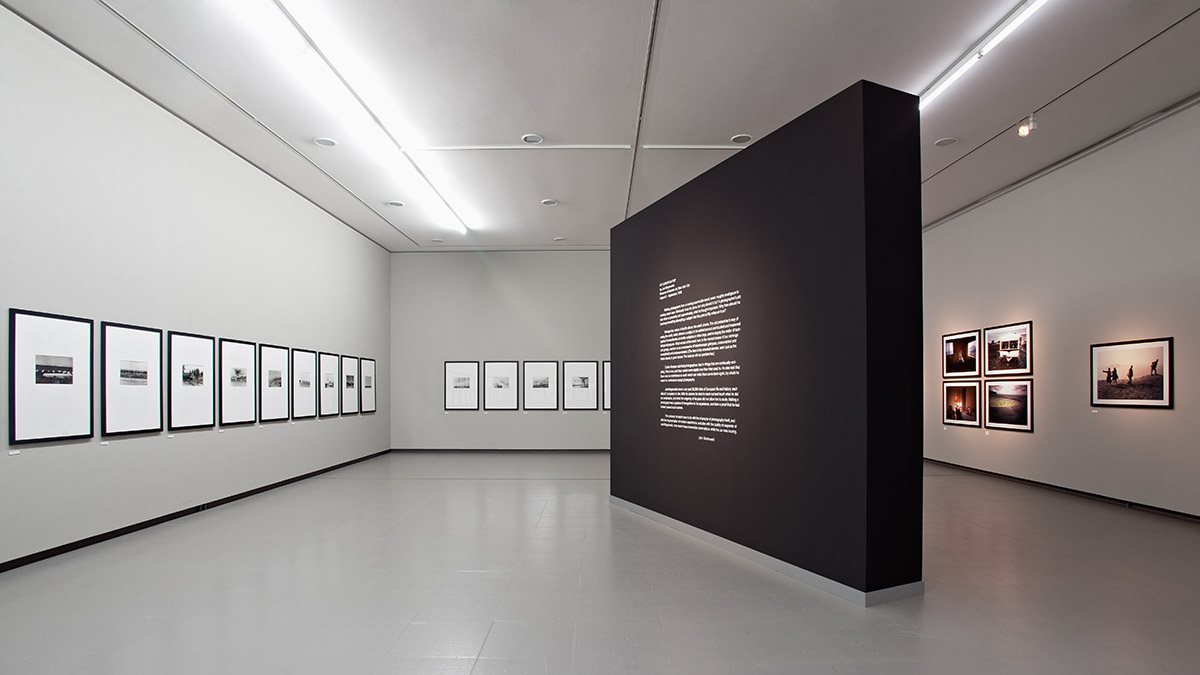 As part of the marketing strategie, Joel Meyerowitz was asked for a commercial fashion shooting by Breuninger, which took place in Berlin.
Joel Meyerowitz together with Ralph Goertz, curator of the exhibition.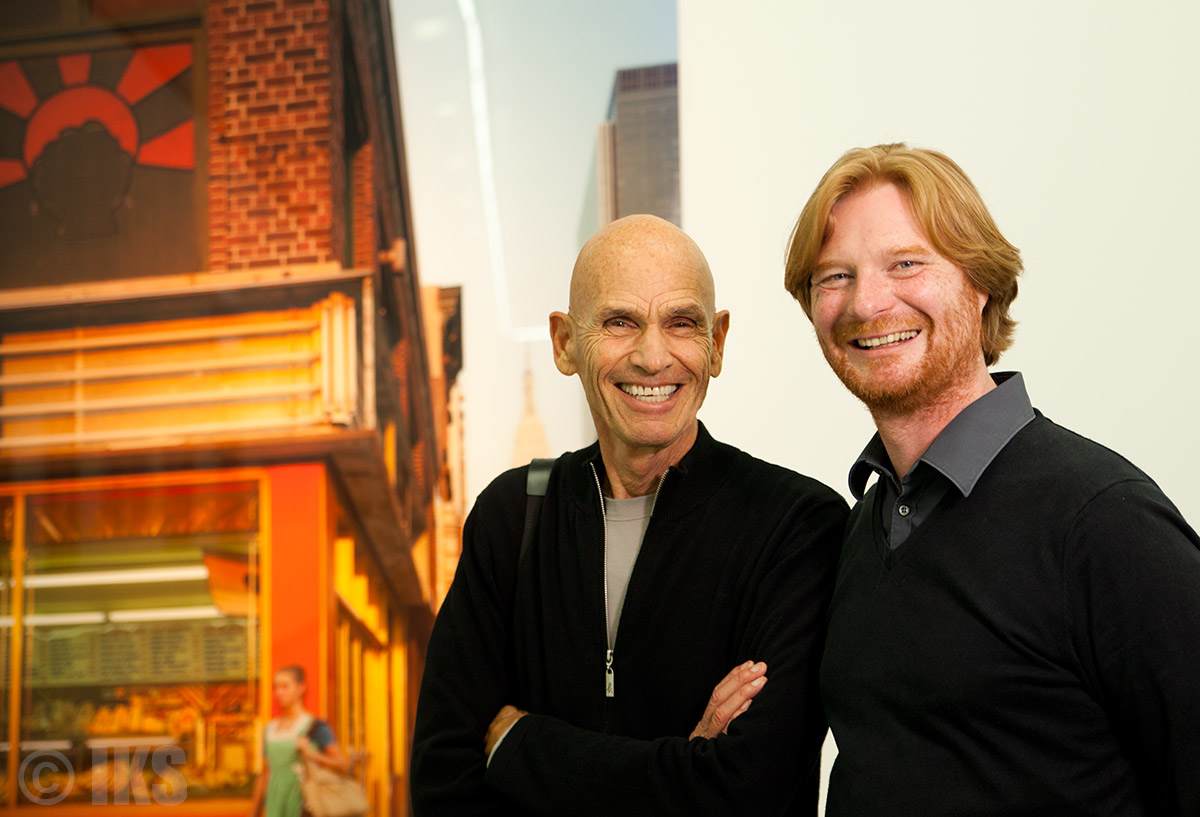 Exclusive Editions
The IKS and Joel Meyerowitz have selected three of his most popular photographs to sell them as an edition of 50 each. The photographs are in their original vintage dimensions of 35,56 x 24,39 cm or 35,56 x 27,94 cm and were printed as C-Prints at the HSL lab in Duesseldorf. More informations you will find in our section "Editions / Catalogues"!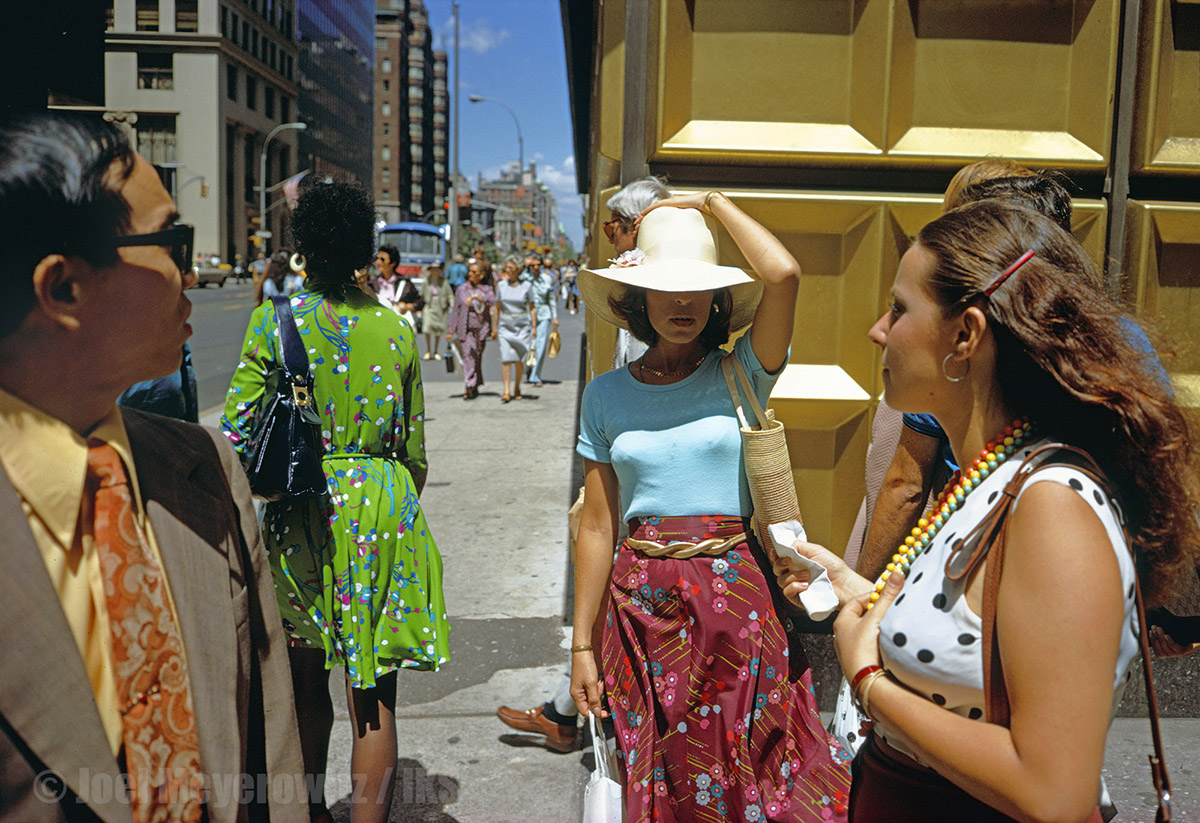 Edition 1: Gold Corner, New York City, 1974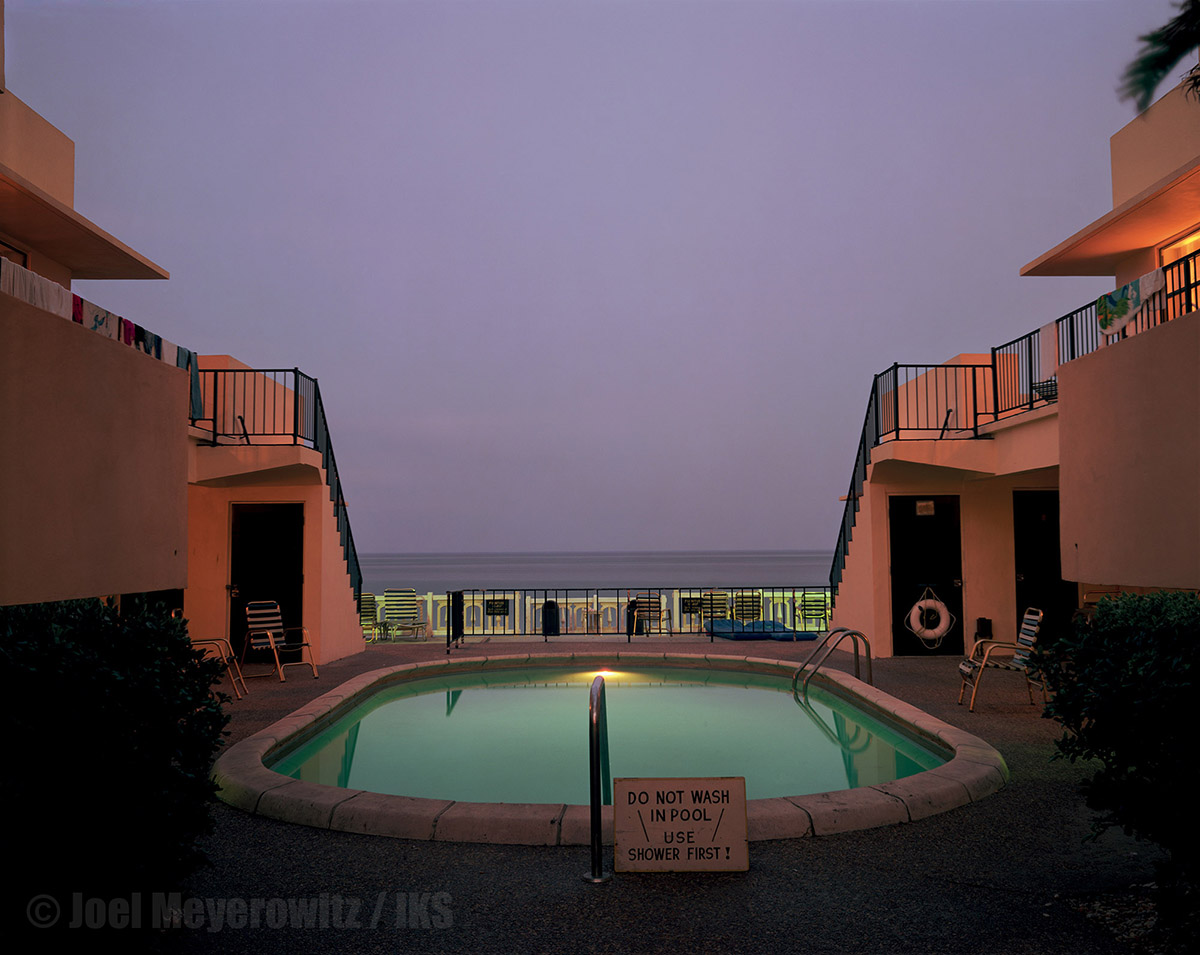 Edition 2: Ft. Lauderdale, Florida, 1977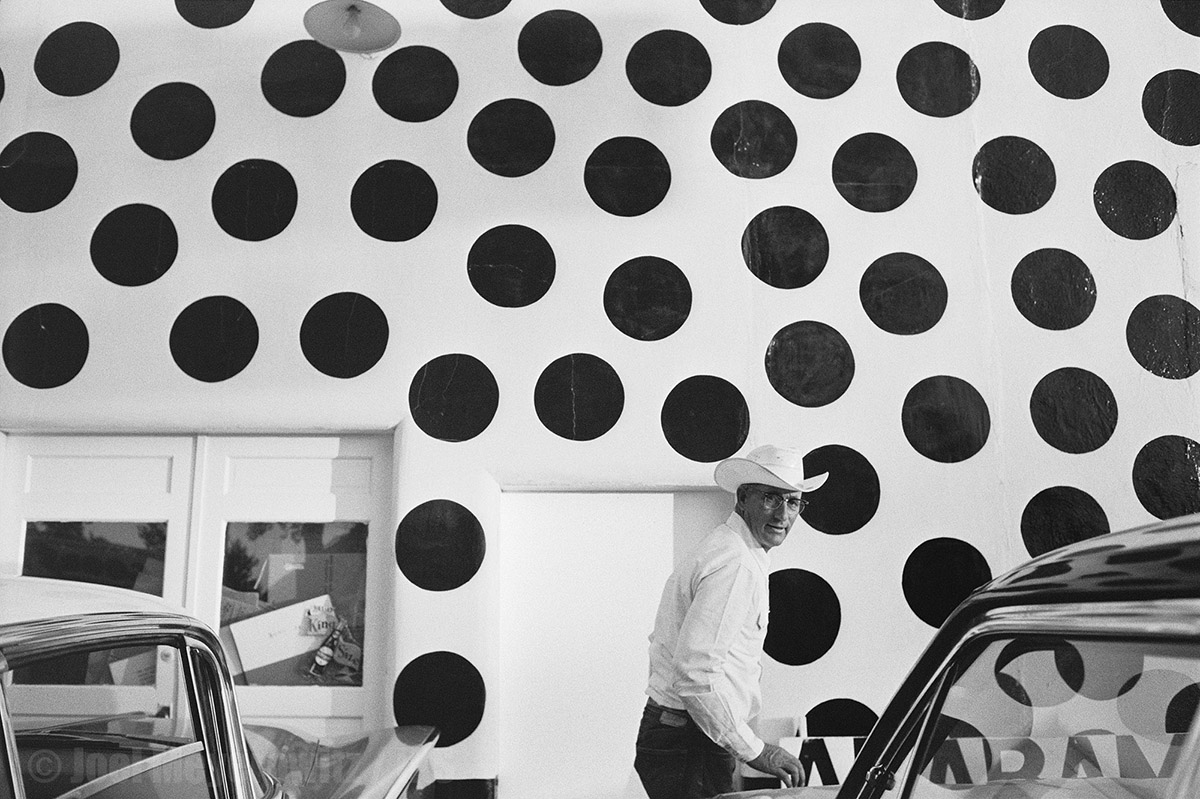 Edition 3: Wyoming, 1964
Publication:
The exhibition will be accompanied by the publication "Joel Meyerowitz Retrospective", edited by Ralph Goertz, with texts by Jörg Sasse, Joel Meyerowitz and Ralph Goertz. Published by D.A.P. New York.
ISBN Softcover german/english: 978-3-86335-588-3. ISBN Hardcover english: 978-938922-70-1.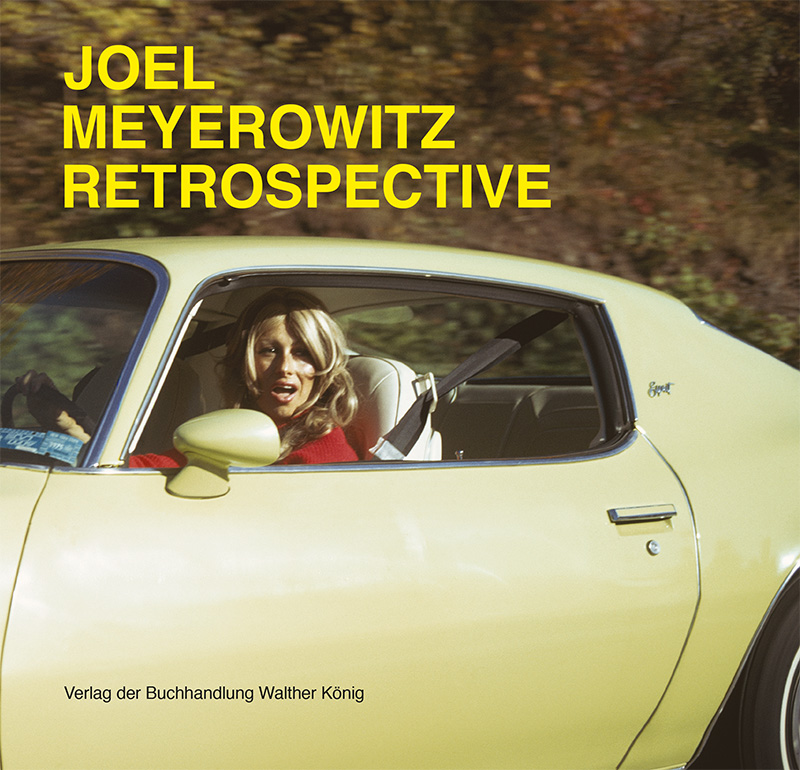 © Joel Meyerowitz
Installation shots: Dirk Rose © IKS-Medienarchiv
photos: Isabel Hernandez © IKS-Medienarchiv