Exhibition:
Axel Hütte. Night and Day
Museum Kunstpalast Düsseldorf
23 Sept. 2017 - 14 Jan. 2018
curated by: Ralph Goertz
Axel Hütte (*1951) ranks among the most important exponents of the Düsseldorf School of Photography and is, moreover, regarded as a master of landscape photography.
The comprehensive exhibition of the Düsseldorf-based photographer, who to this day travels to all continents for his fascinating photographs, impressively reflects his interest in the perception of the picture, of representation and reality. Axel Hütte's photographs surprise us with pictorial structures that place his work beyond the documentary. With water reflections, the dark of the night, but also with vertical or horizontal elements of architecture he composes atmospheric pictorial worlds. Making use of the blurring created by wafts of fog, and of structures found in bridge architecture, he creates both perspectival and atmospheric landscape pictures. Hütte's photographs are characterised by a profound stillness, by an overwhelming sense of loneliness. The process of creating his pictures, which he takes using a plate camera, usually makes considerable demands on his patience. In photographs from the African desert, the Antarctic Sea, or in his nocturnal pictures of metropolises – Axel Hütte shows moments of astonishment and contemplation, inviting the visitor to take a closer look. The exhibition brings together around 70 large-scale day and night pictures dating from a period of over twenty years, including some that have never been presented publicly before.
"His biggest exhibition ever. Magnificent and impressive."
Michael Stoeber / artist Kunstmagazin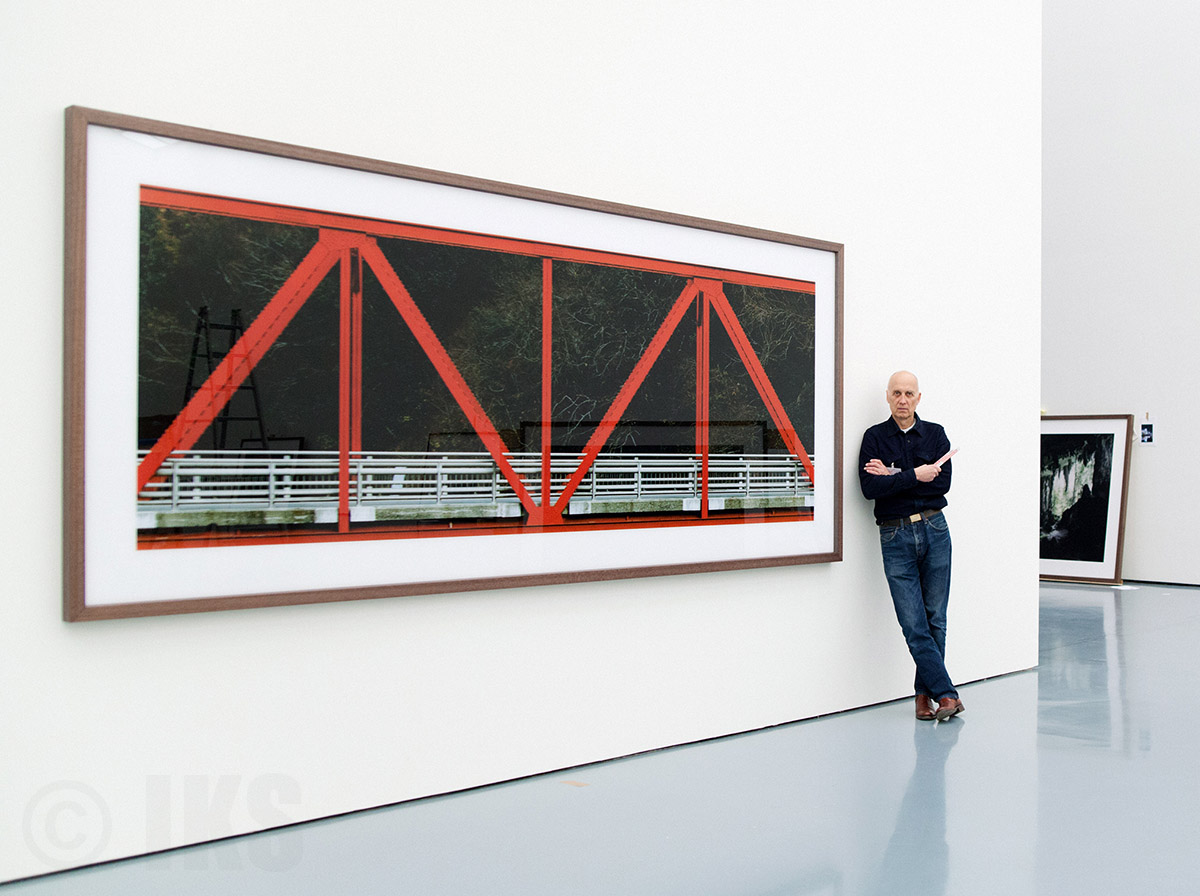 Axel Hütte in front of his work "Ise, Japan, 2012"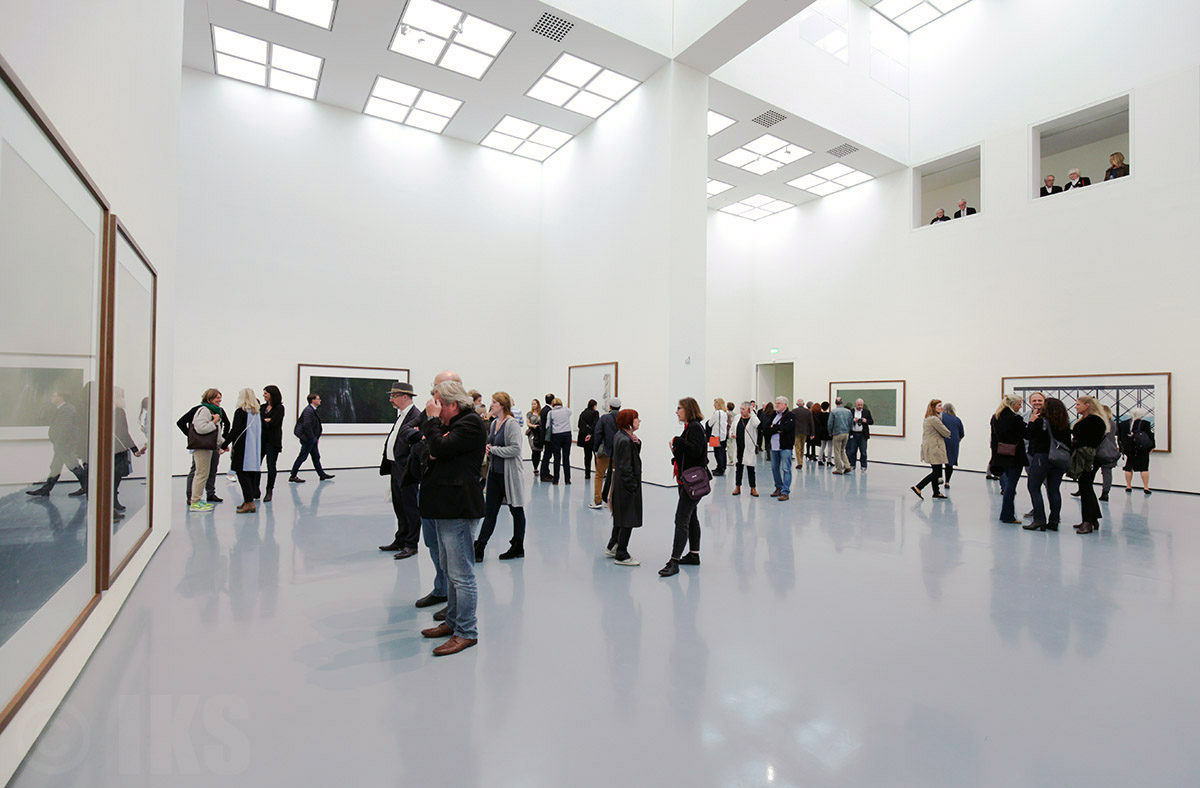 Around 1700 visitors were coming to the opening on September 22nd, 2017.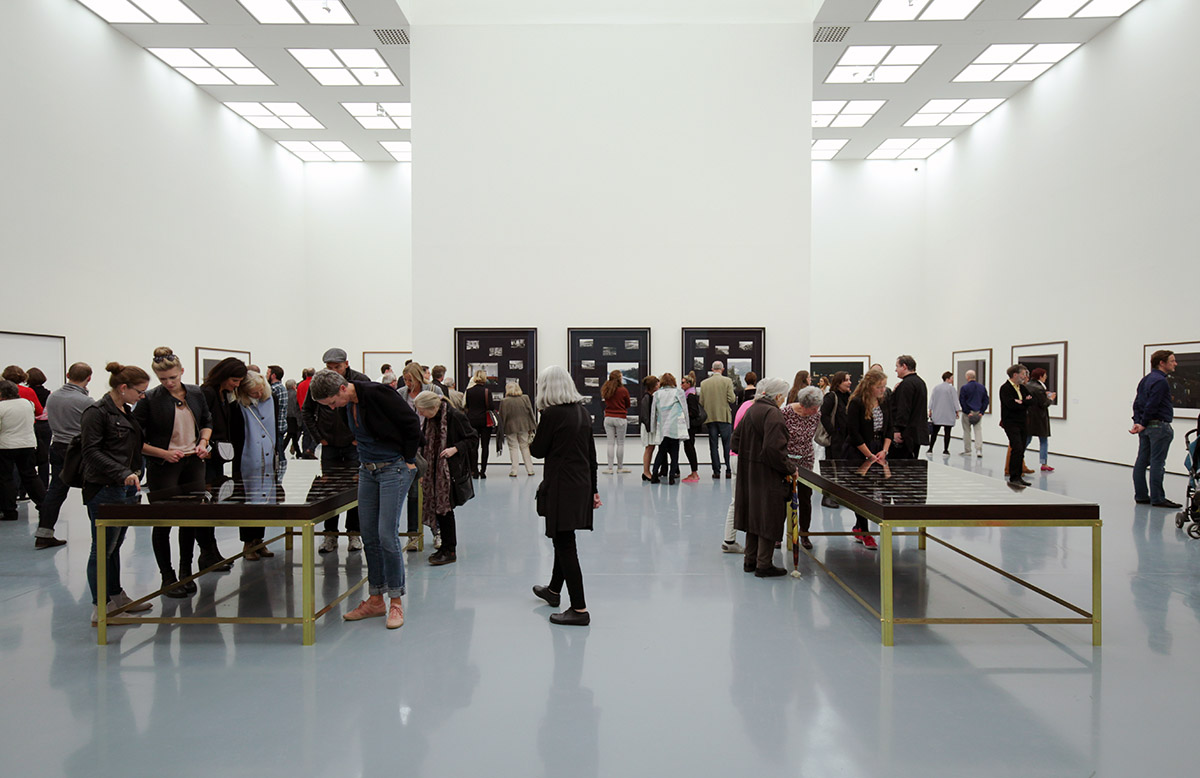 With around 37.000 visitors the exhibition became one of the two most popular photo exhibitions in 2017 in Duesseldorf. Number one was "Lindbergh/Winogrand: Women" at the NRW-Forum also curated by Ralph Goertz.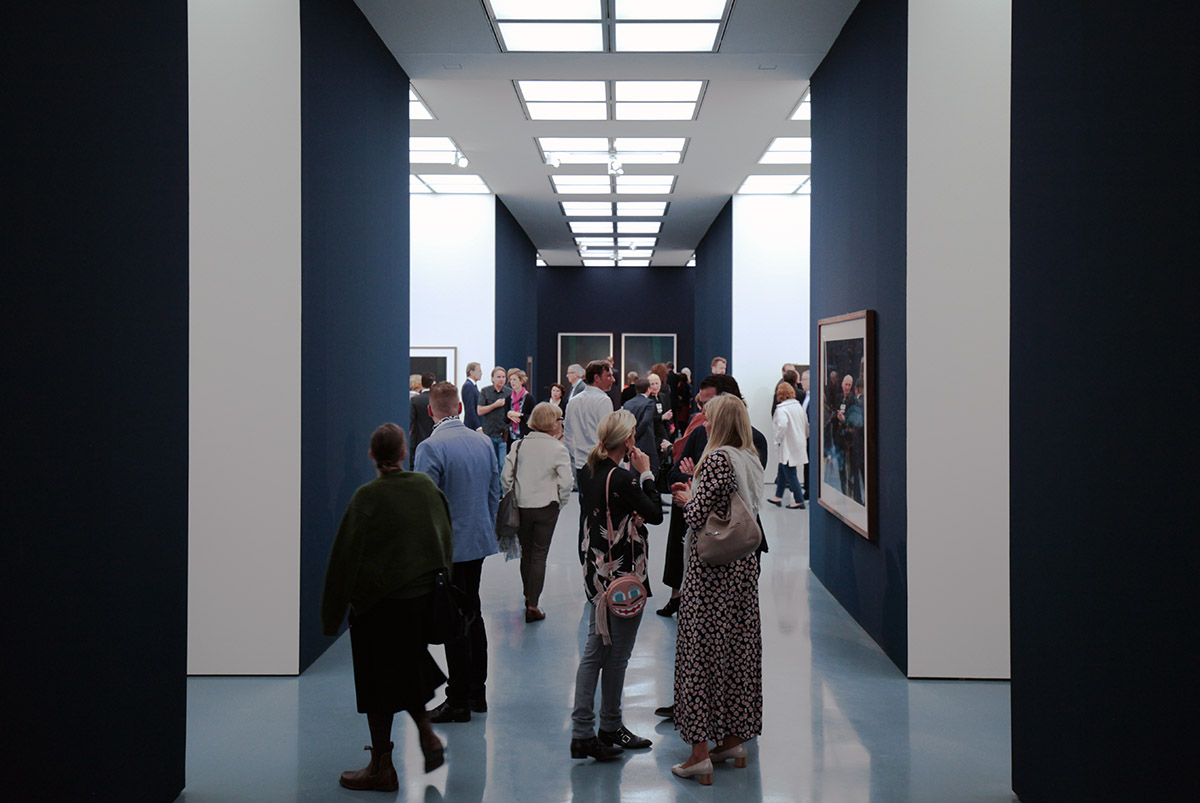 Axel Hütte is regarded as one of the most important representative of the genre of landscape photography, and through his rigorous compositions and the emptying of the pictorial spaces, he achieves the most radical presentation of nature.
"His view focuses on the appearance of reality and not on the factual reality. That's why his nightviews and landscapes can be read as mental and as visual spaces the same time."
Ralph Goertz, curator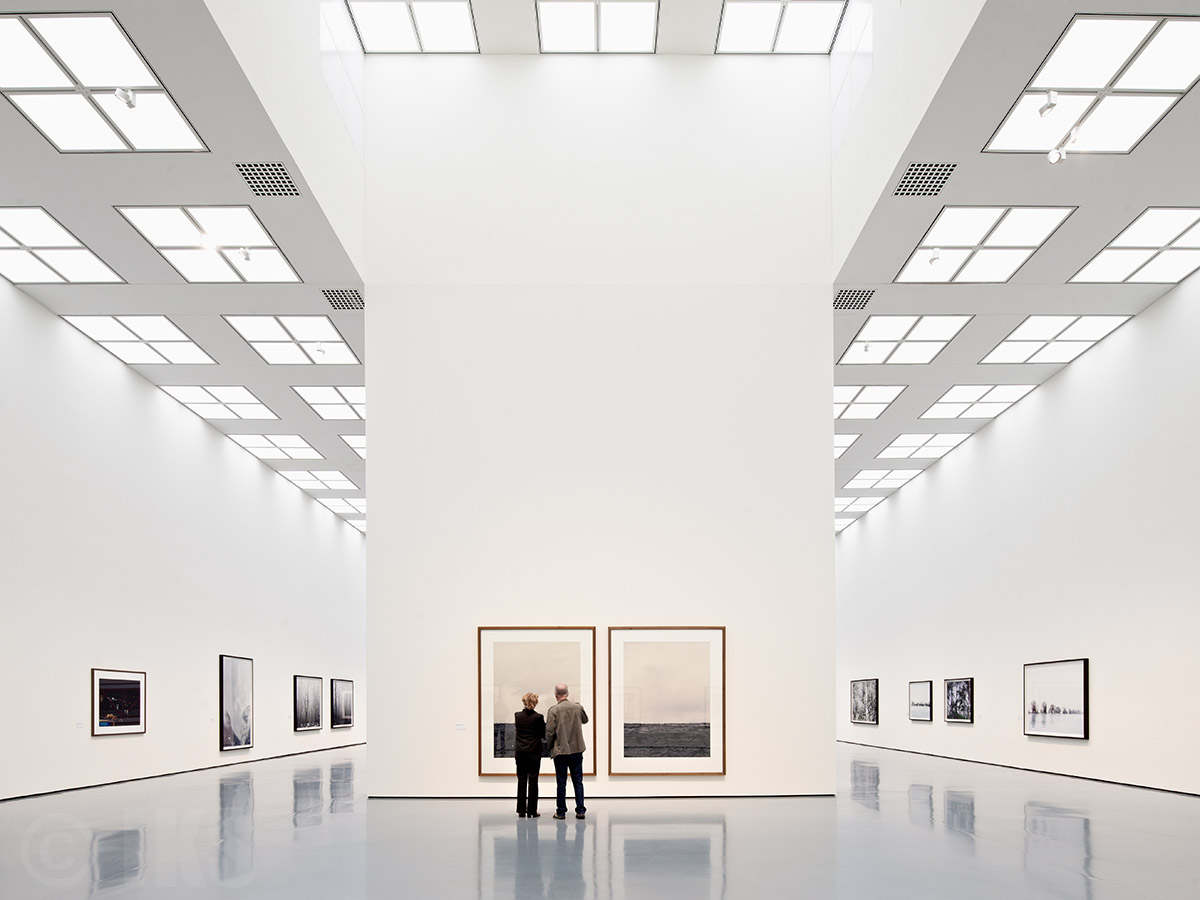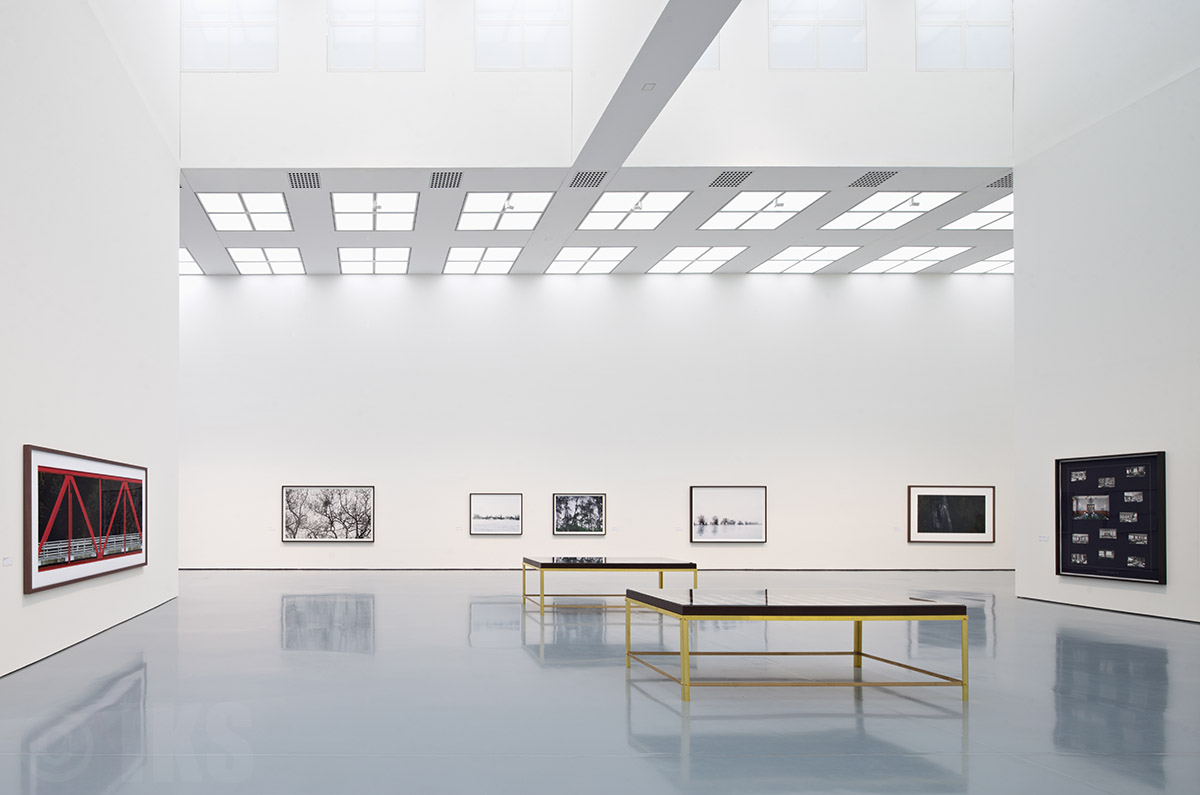 "Curator Ralph Goertz staged Hütte's large format congenially as a succession of brilliant solitaires. "
Stefan Lüddemann, Neue Osnabrücker Zeitung, 6 October 2017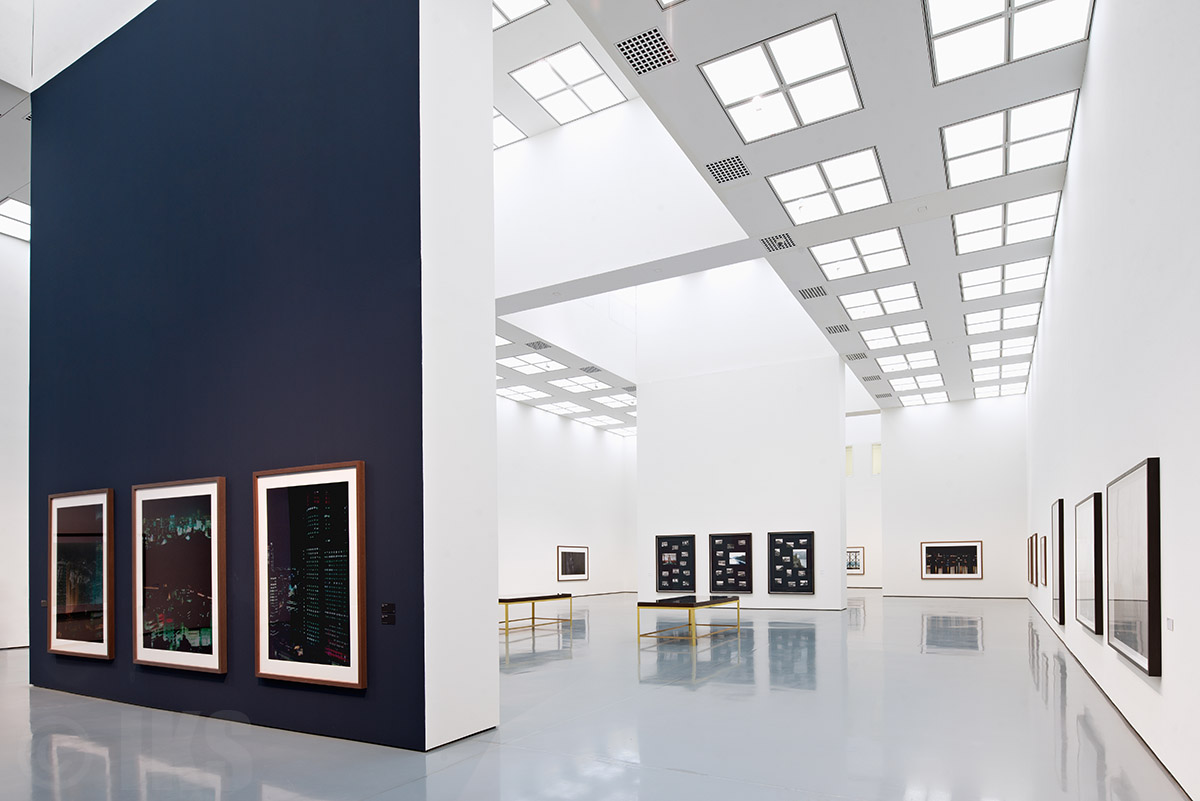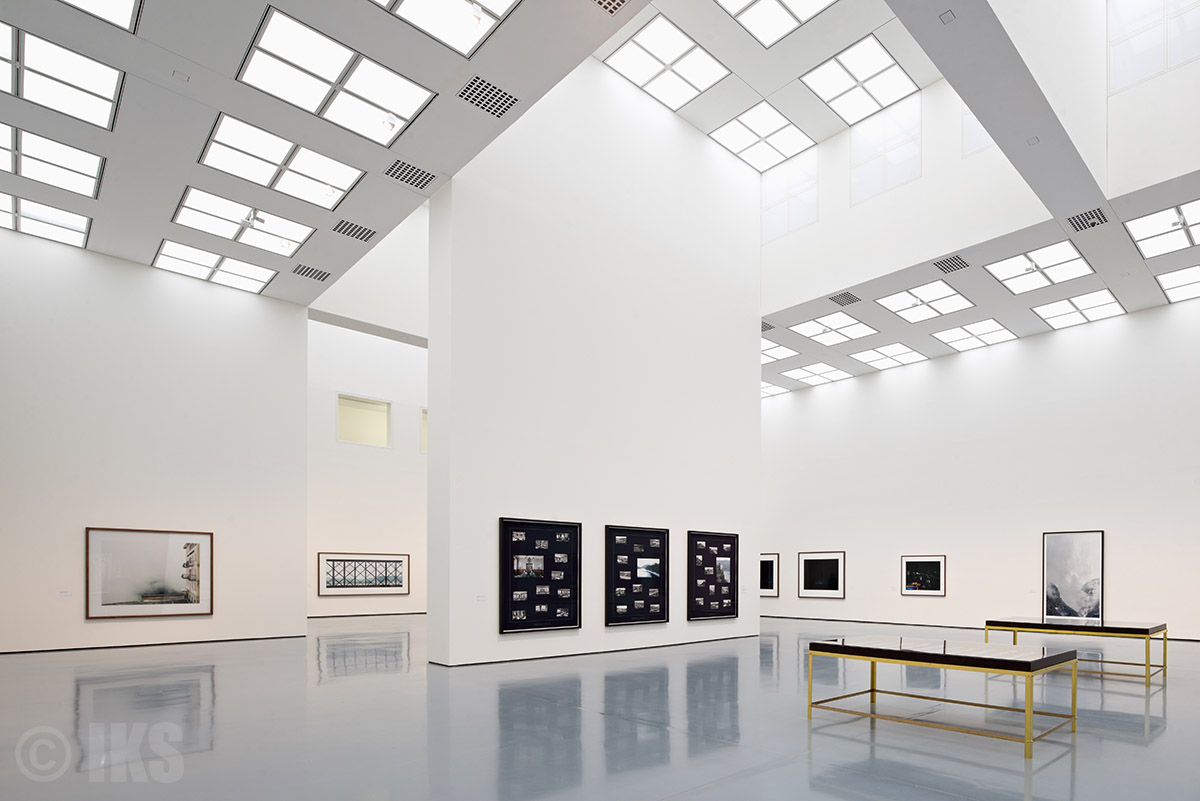 "What surprised me the most was the silence. It is a great sublimity and you can feel that this exhibition has been planned very precisely and that the viewing axises work beyond the individual picture."
Beat Wismer, Director, Museum Kunstpalast
The exhibition follows the different continents and is presented on two spaces with 800 square meter each. The views shall walk through it like walking between night and day.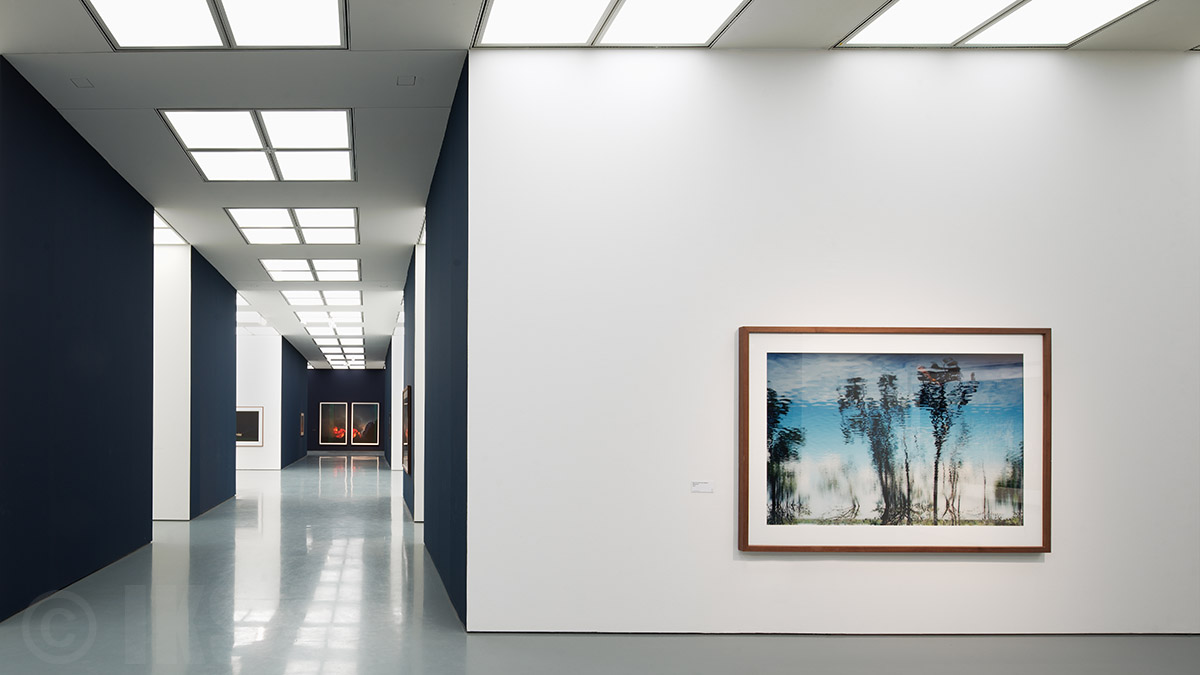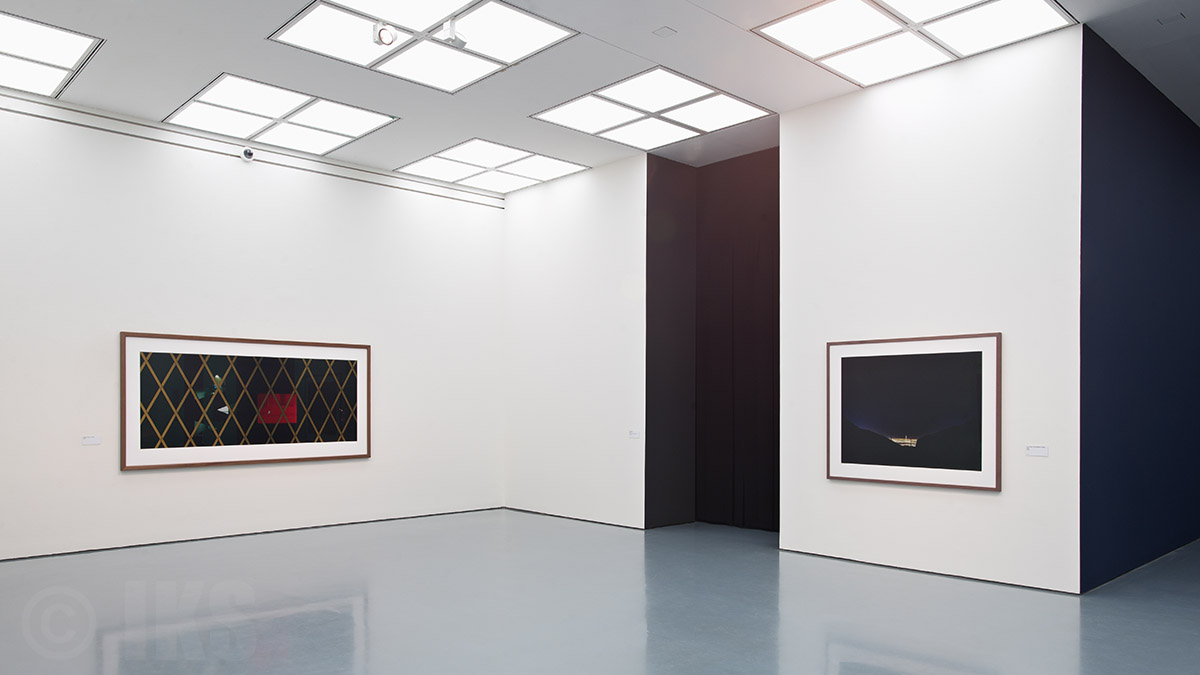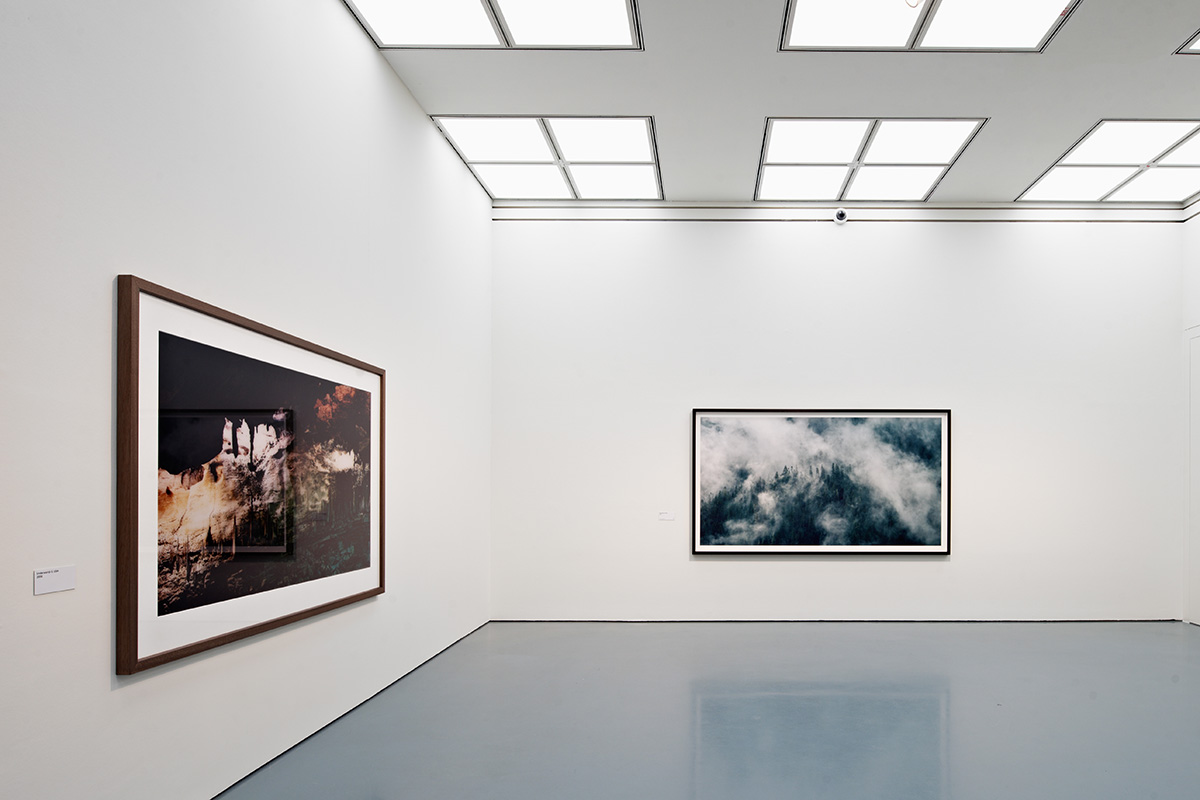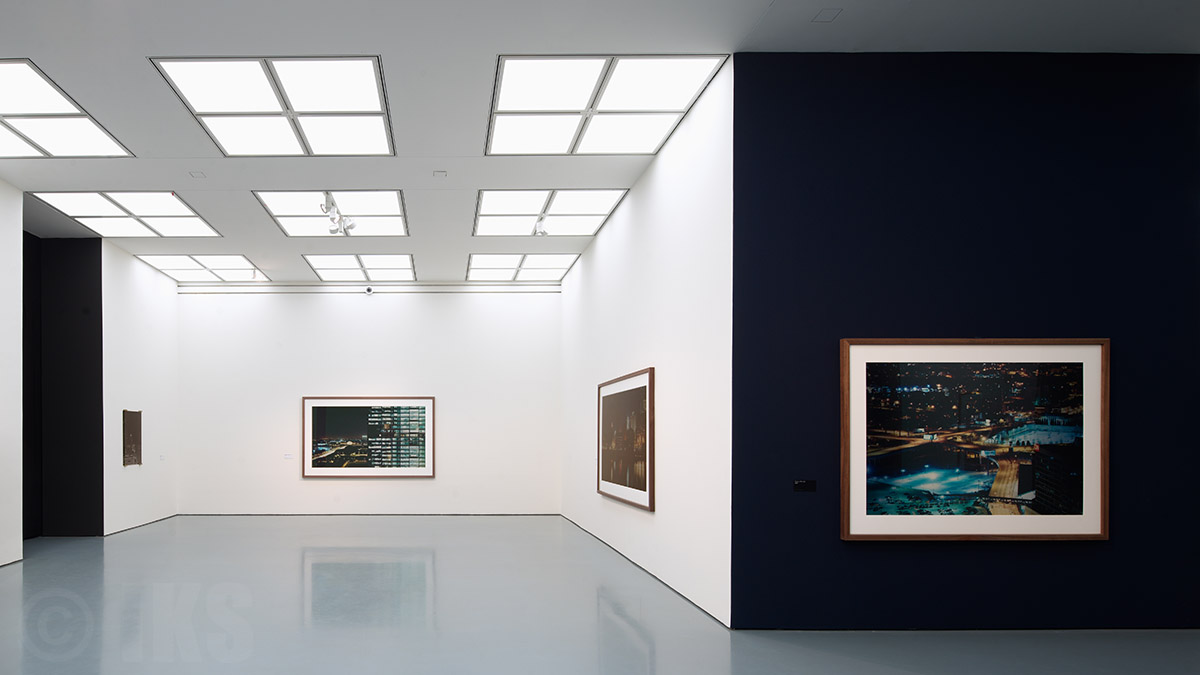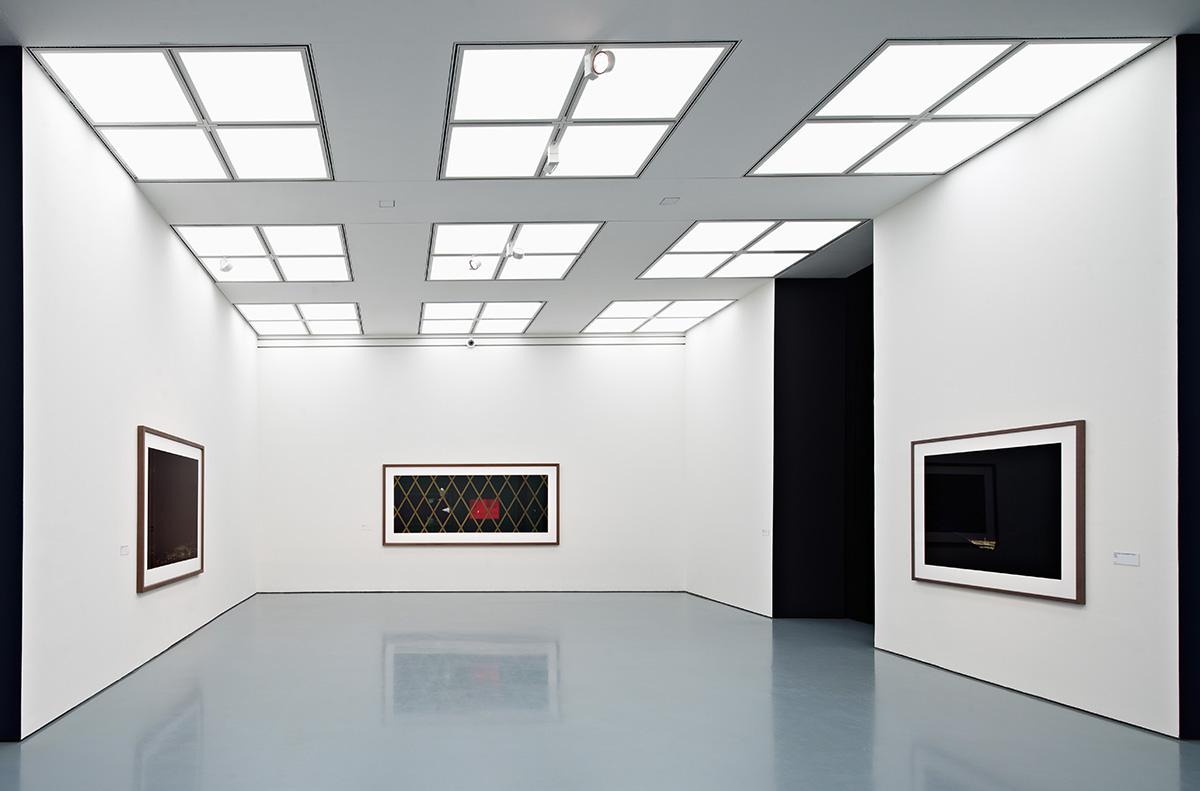 "Really impressive"
artreview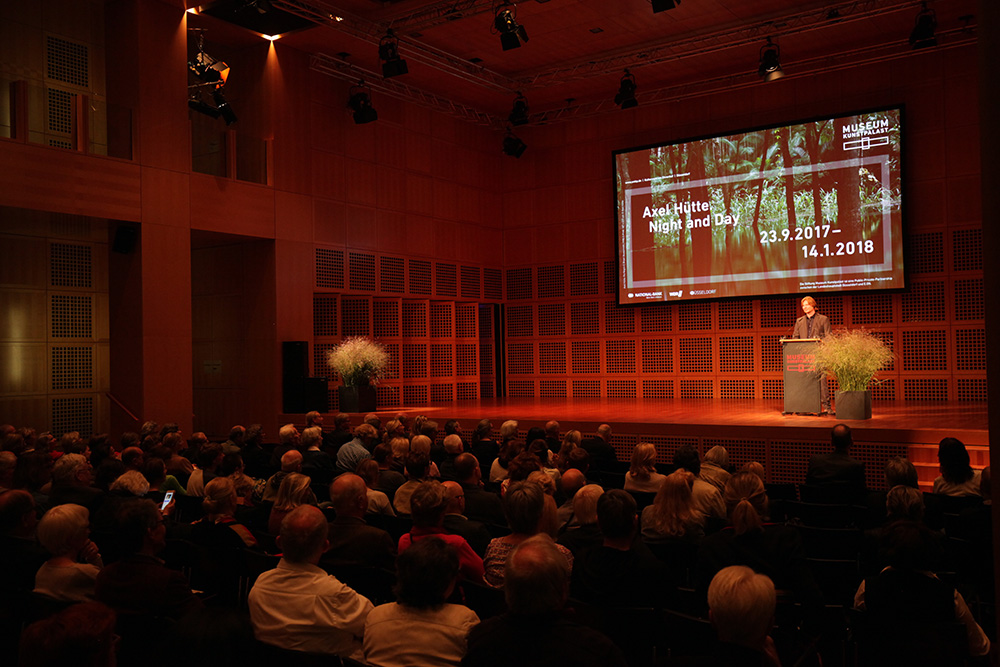 600 guests listen to Ralph Goertz curators speech at the opening.
Installation photographs: Dirk Rose © IKS-Medienarchiv
photo: Isabel Hernandez / Ralph Goertz © IKS-Medienarchiv