Facing Britain
British documentary photography since the1960s
Facing Britain is the first exhibition produced and curated by the new IKS Photo Department and available as a touring exhibition. An individually curated exhibition will be put together for each venue, which will be combined with new positions, also to be open for new photographers and themes! For further infromations, you are welcome to contact us!
27 September – 24 November 2020
Museum Goch
September - December 2021
Kunsthalle Darmstadt
spring / summer 2022
Mönchehaus Museum Goslar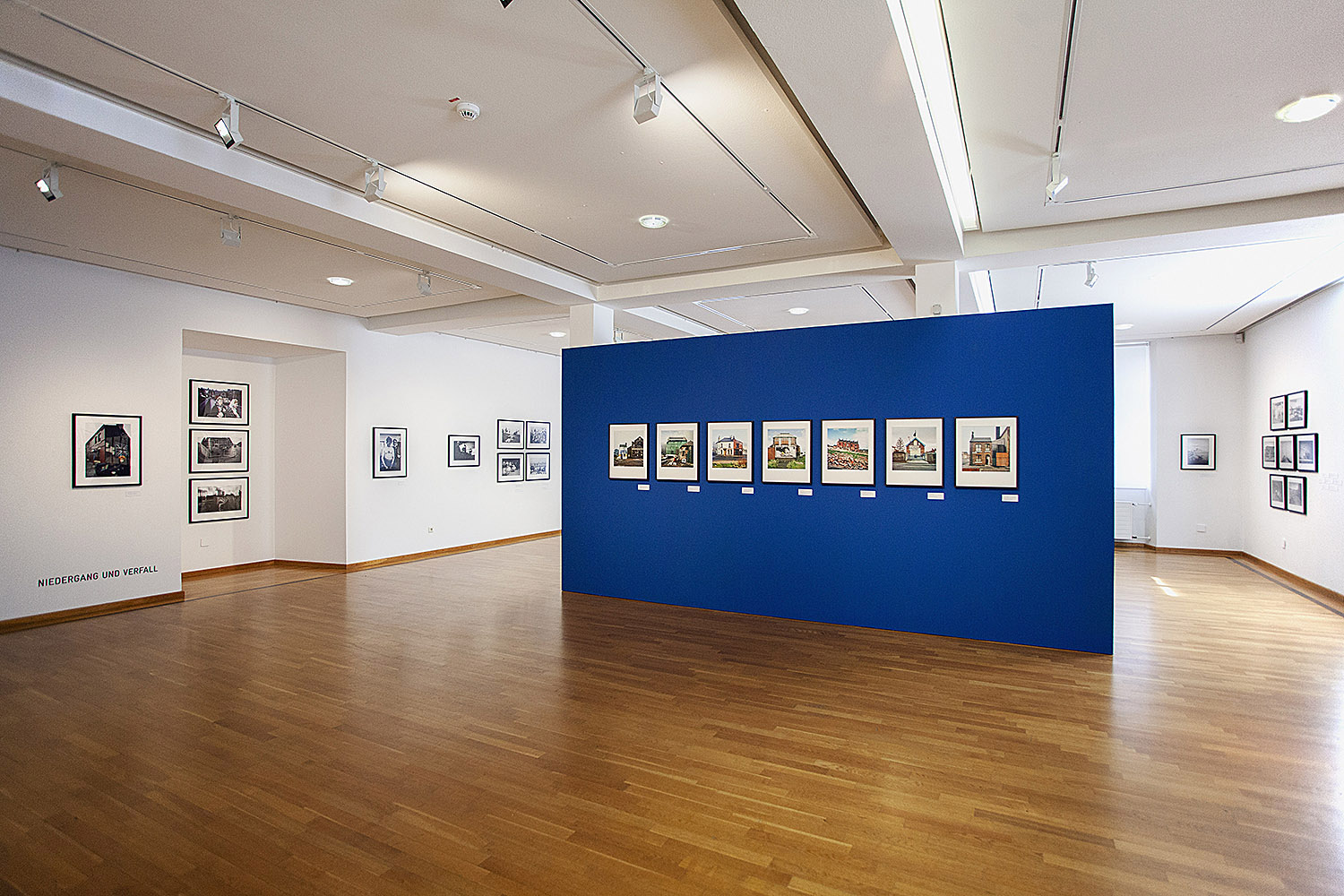 Installation view Museum Goch
"World-class"
Corinna Denzer-Schmidt, Niederrhein Nachrichten
Watch it on arte journal
by Barbara Lohr
"Impressive group exhibition!"
Patrick Bahners, Frankfurter Allgemeine Zeitung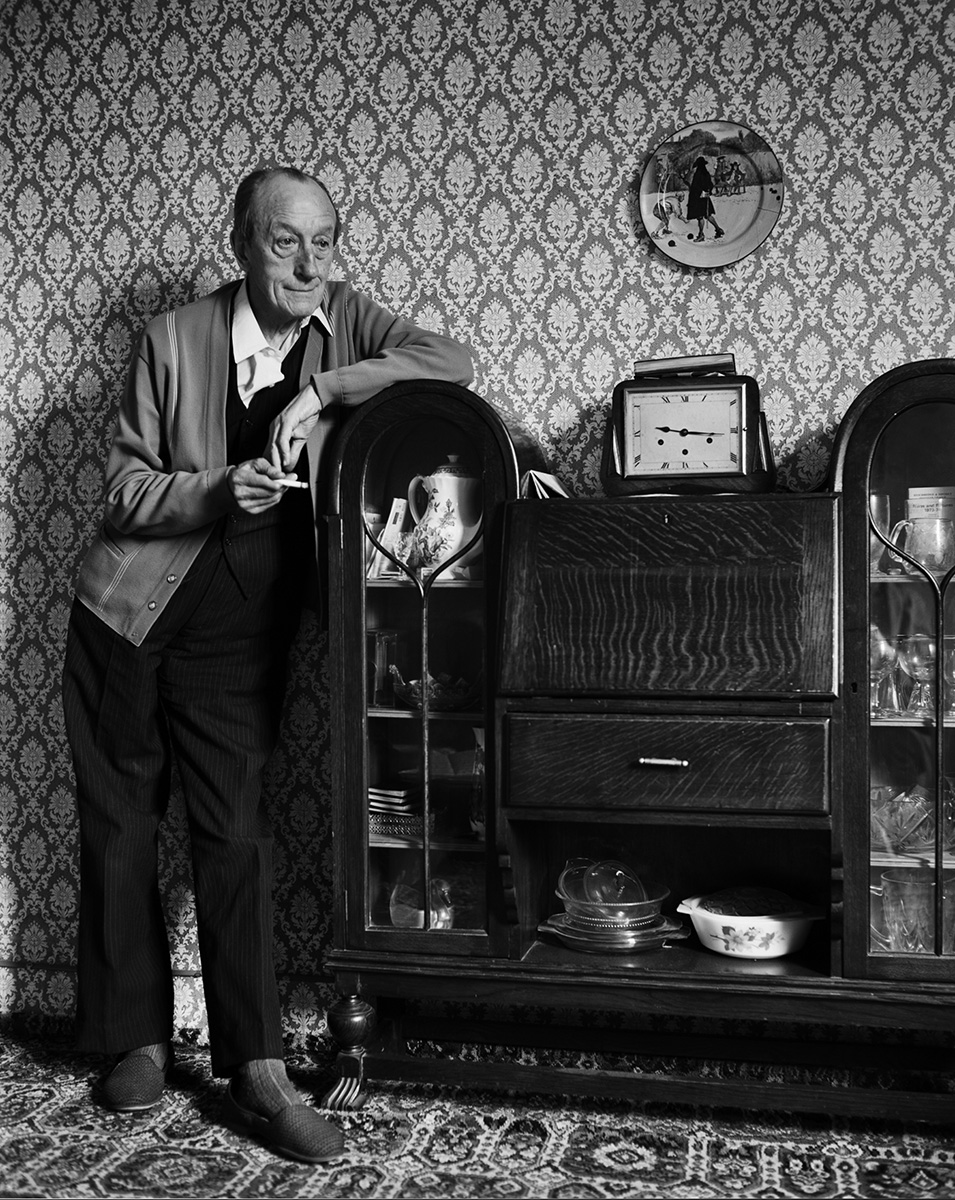 Foto: John Myers. Mr Jackson, 1974 © John Myers
Facing Britain brings together for the first time almost all important representatives* of British documentary photography in a large overview exhibition outside the UK.
Long forgotten and only recently rediscovered positions such as John Myers, Tish Murtha or Peter Mitchell are shown alongside works by world stars such as Martin Parr. The show thus offers a unique insight into the developments in the field of photography in the United Kingdom, which are interwoven with continental Europe and North America, but also independent of them. The documentary aspect proves to be one of the great strengths of British photography, which is capable of depicting a part of Europe in transition in a multifaceted, surprising and artistically original way. Facing Britain was therefore deliberately chosen as a temporal bracket for the period of Britain's membership of the European Union and its forerunner between1963 till 2020. Particularly in view of the current Corona pandemic, the exhibition proves to be a break in the artistic development of an entire nation.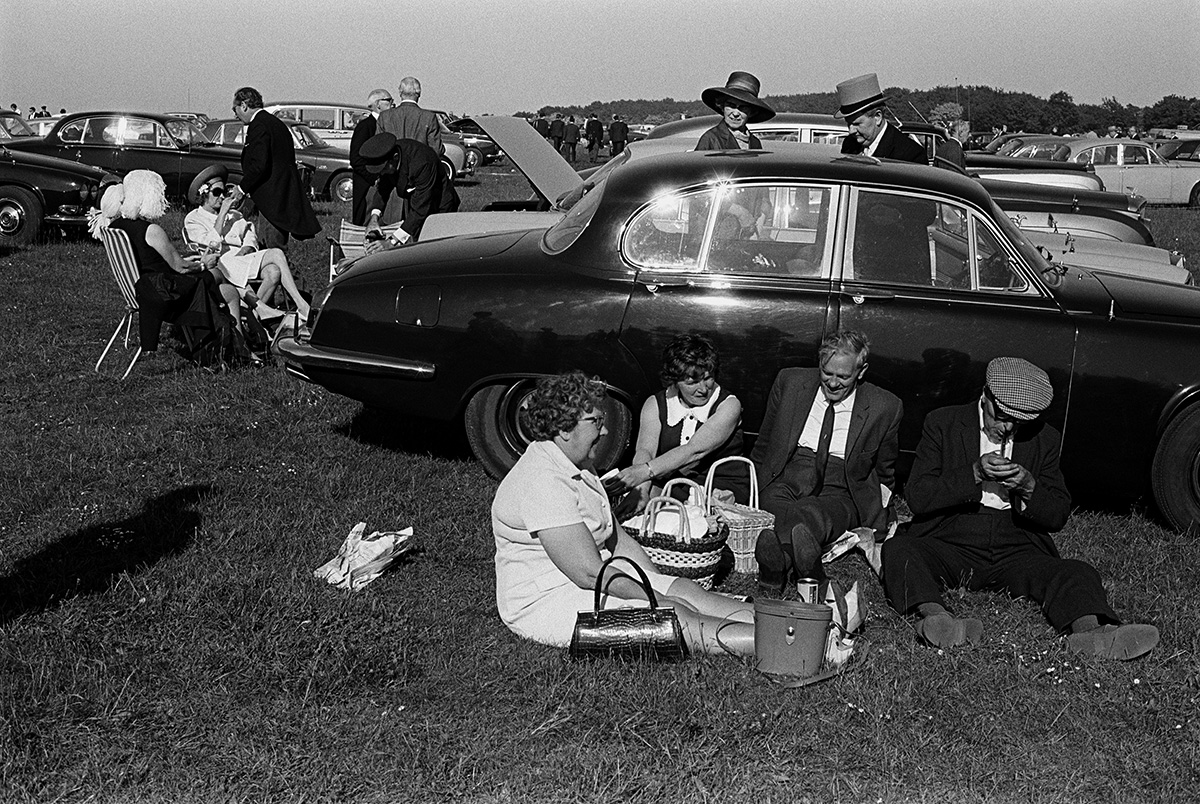 Poto: Homer Sykes. Family outing the derby horse race, 1970s © Homer Sykes
It describes the various epochs from the decline of the coal industry, the Thatcher era with the Falkland conflict, the Brexit that split the island into two parts. A special focus is on the 1970s and 1980s, which were influenced by David Hurn, Tish Murtha, Daniel Meadows and Martin Parr, when artistic documentary photography gained an importance worldwide. Martin Parr describes these decades as:
"A formative period for British photography, in which the strength of the documentary movement really came alive".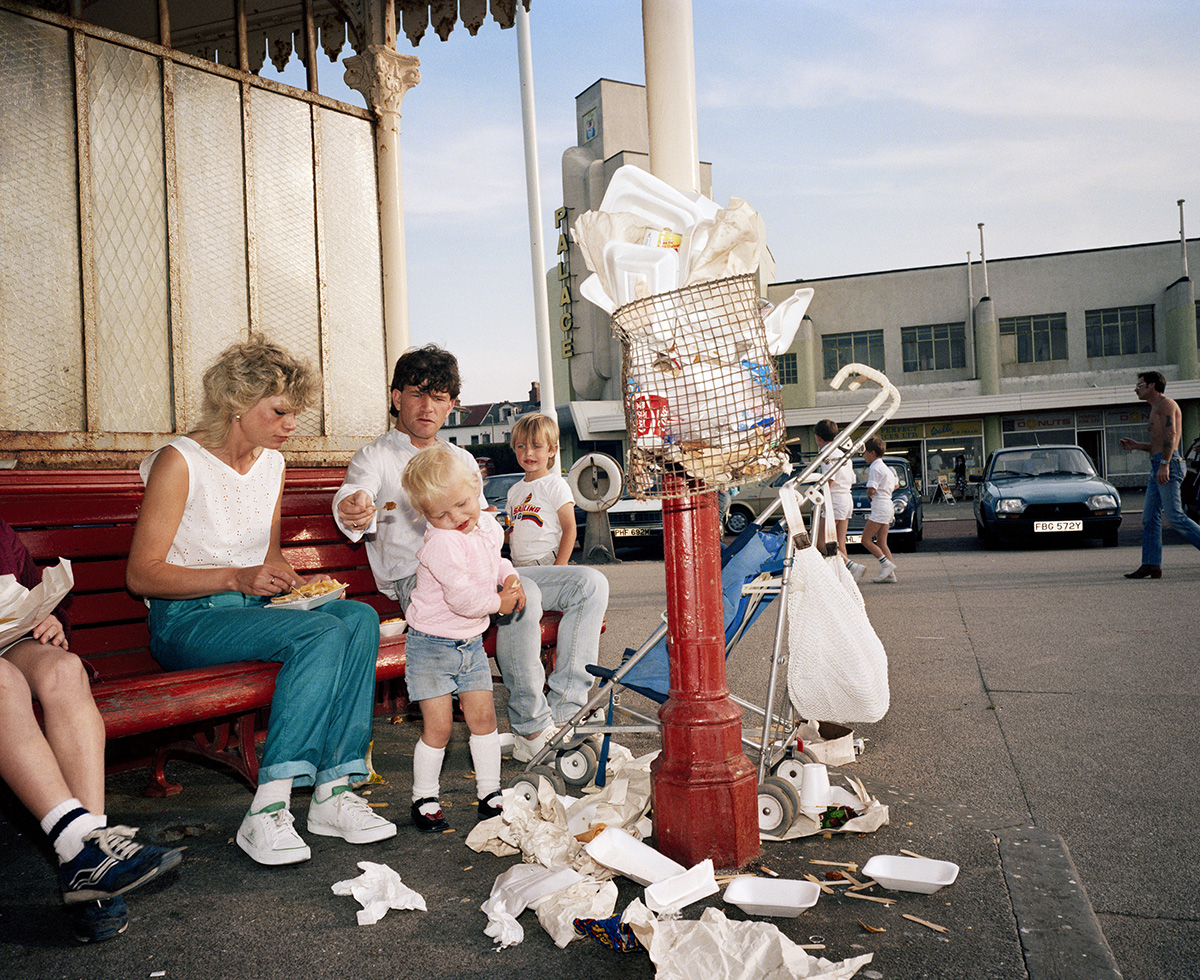 Martin Parr. New Brighton. From 'The Last Resort'. 1983-85 © Martin Parr / Magnum Photos
"Life without make-up between Aberdeen and Brighton, Belfast and Ipswich: British documentary photography from six decades on the "English Way of Life" is a remarkable rediscovery."
Rheinische-Art, cpw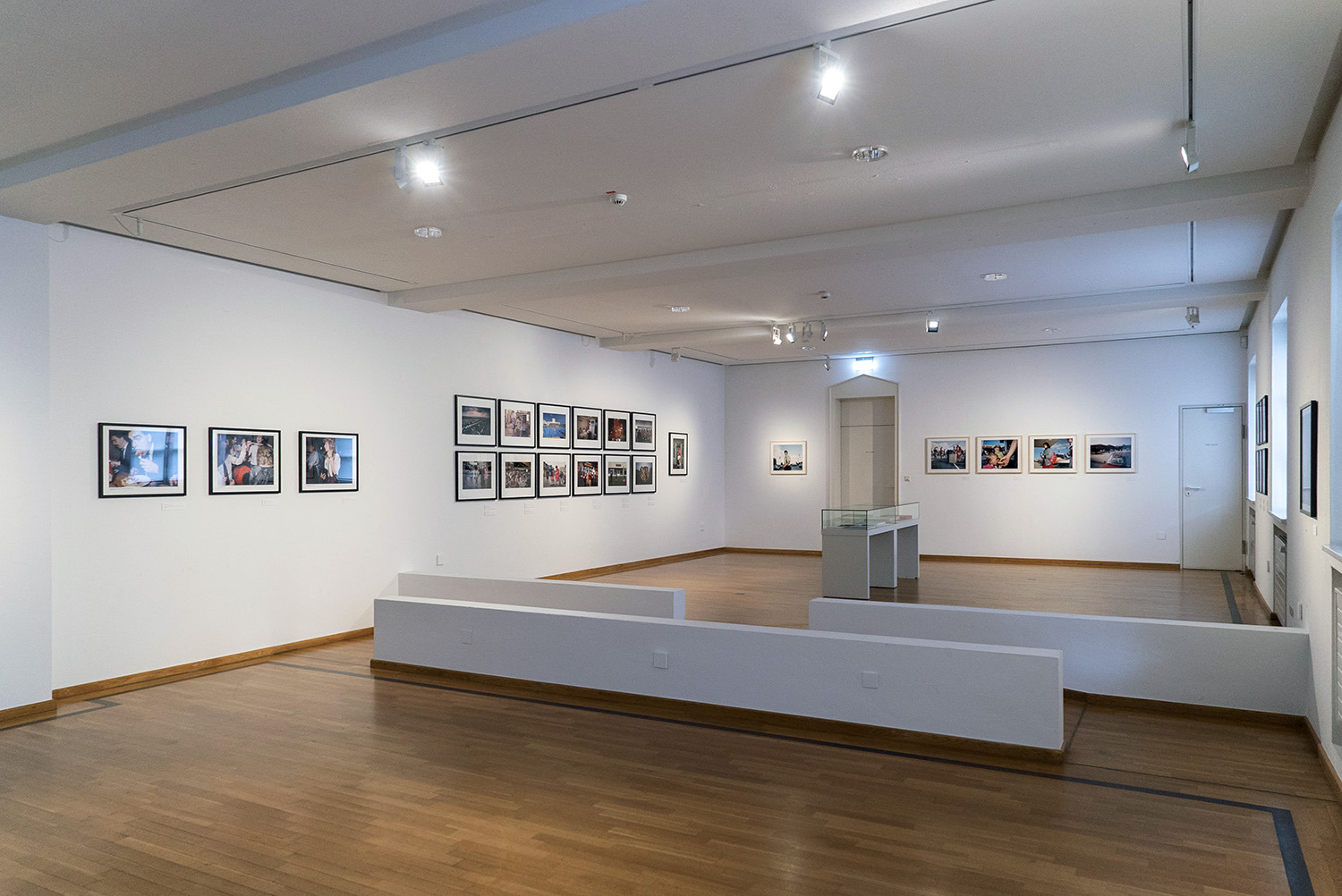 Anna Fox, Barry Lewis, Paul Reas. Museum Goch
"Loving portait of the unique foreignness of Great Britain"
Franz Geib, Gocher Wochenblatt
Early on, Parr had knowledge of the work propagated in the Rhine and Ruhr metropolises of Duesseldorf, Cologne and Essen, which also influenced John Myers, Anna Fox and Paul Hill. In England, the work of David Hurn, Chris Killip, John Myers or Daniel Meadows, which was less well known in this country, was regarded as the photographic reference. The photographer Tony Ray-Jones, who died early in 1972, was considered the British Garry Winogrand and pioneer of contemporary photography in Great Britain with his impulsive and direct street photography.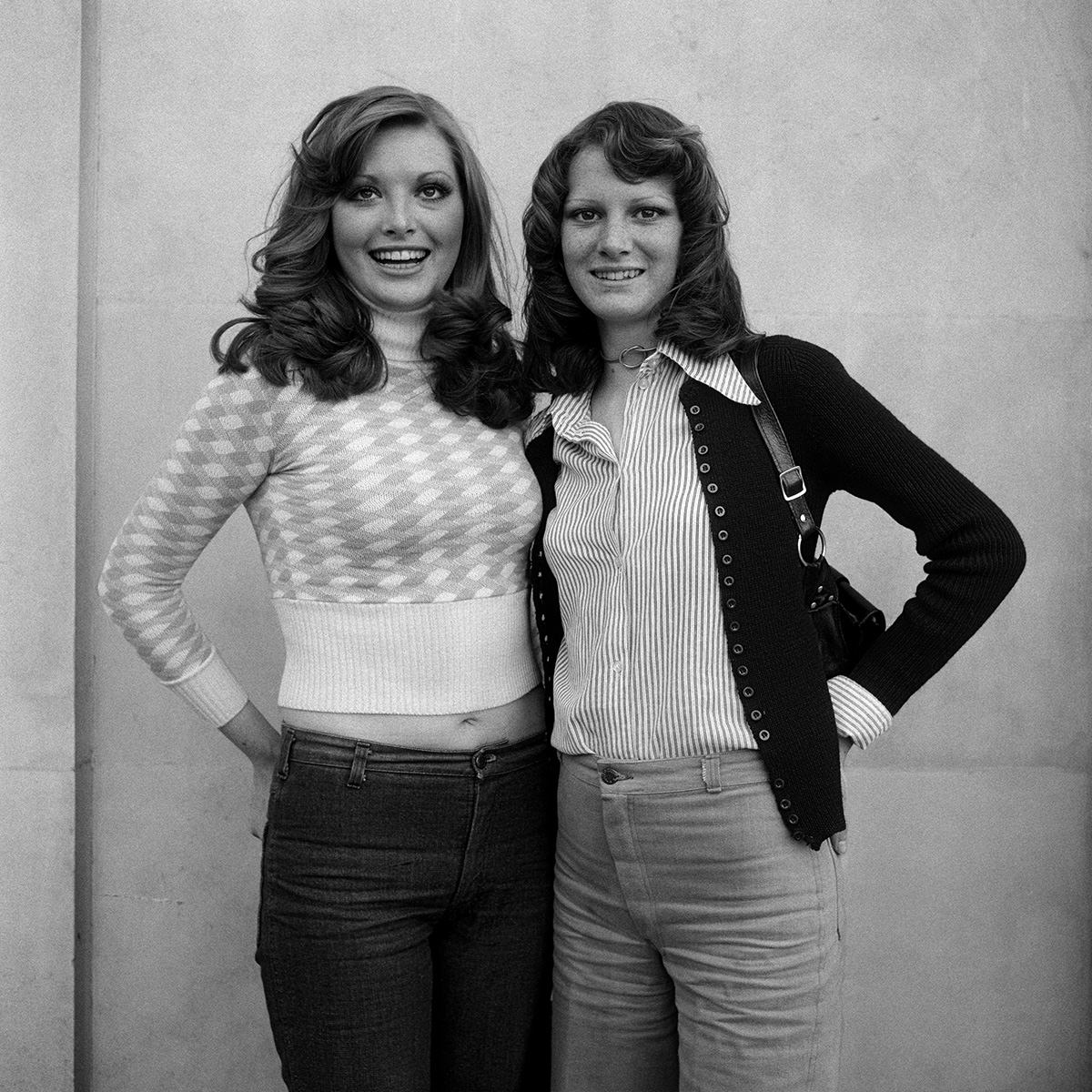 Photo: Daniel Meadows. The Brasher sisters, left: Lyn, right: Stella, Southampton. May 1974 © Daniel Meadows
In contrast to the United States - where the first large-scale photo exhibitions such as Family of Man (curated by Edward Steichen, 1955) or The Photographer's Eye (curated by John Szarkowsky, 1964) were already held at the MoMA in New York. In Germany, the Deutscher Werkbund already showed Foto und Film in 1929 in Stuttgart, an overview exhibition on the working and application areas of photography and film. Artistic photography in Germany only achieved its breakthrough, however, with its presentation at documenta 5 (1972) in Kassel.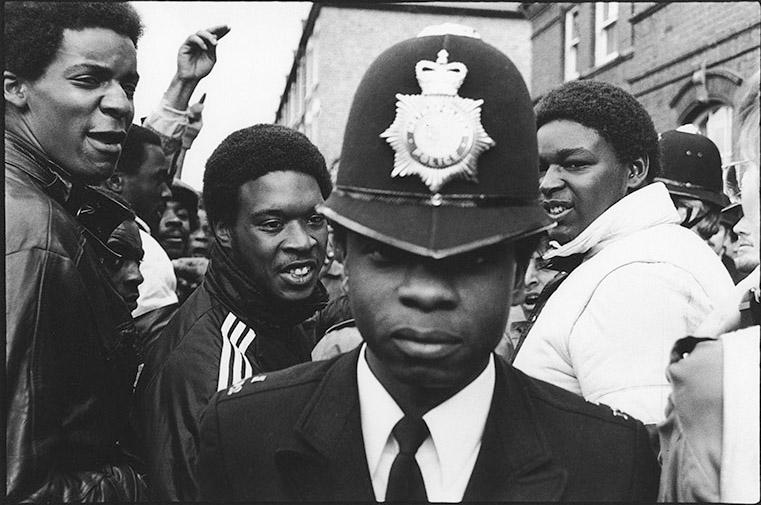 Photo: Black Copper, London 1985 © Dave Sinclair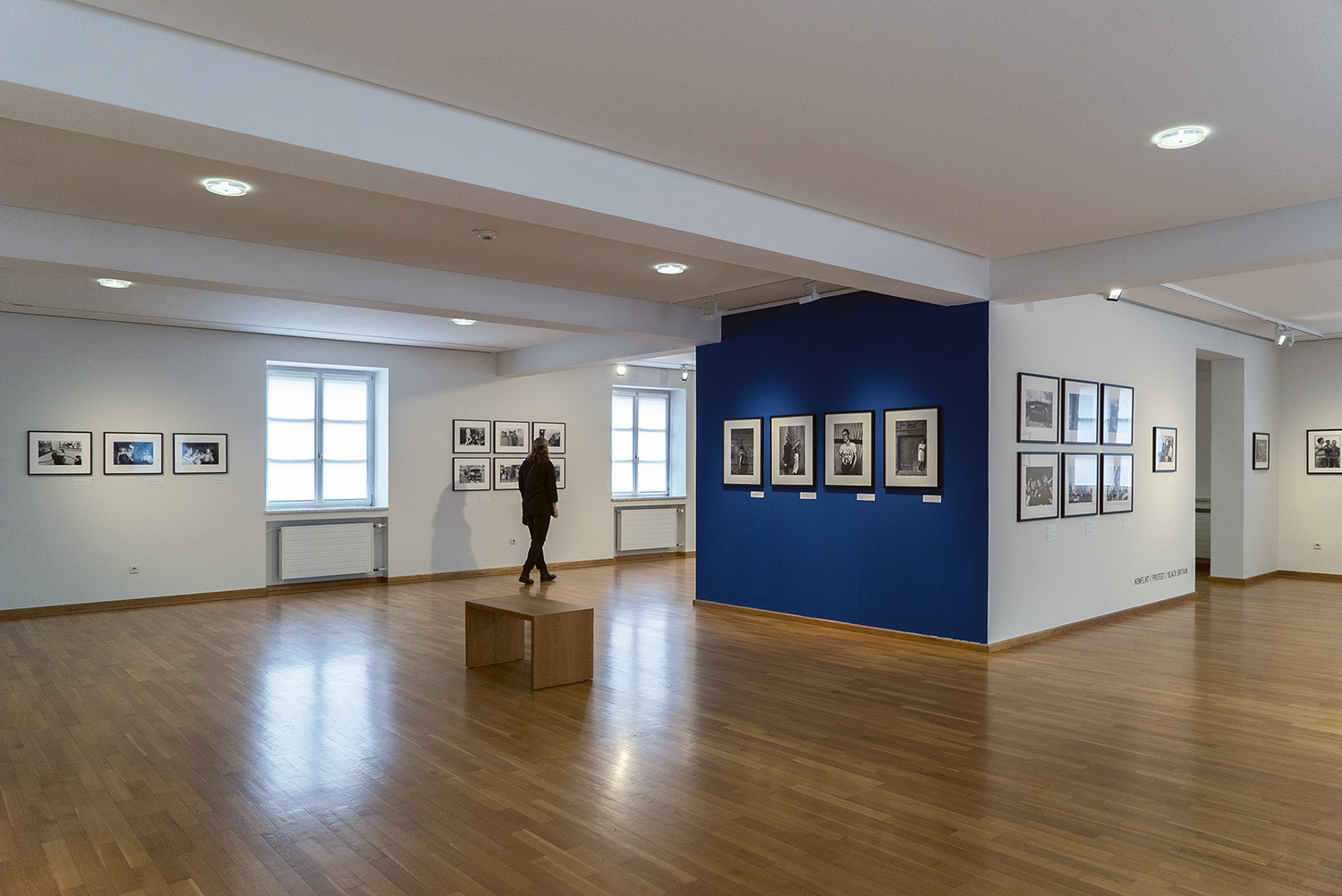 Syd Shelton, Dave Sinclair, Homer Sykes. Museum Goch
"Remarkable exhibition!"
Stephan Hermssen, NRZ, culture
In Great Britain, photography was not considered an autonomous art form until the 1980s. Not even before 1985 British photographers were honoured with exhibitions at the Photographer's Gallery and Barbican Art Gallery in London or the British Council. Only individual photographers such as Tony Ray-Jones or Peter Mitchell were honored with small solo exhibitions from 1969/70 on. The first major survey exhibition on British documentary photography in Great Britain did not take place until 2007 under the title How We Are: Photographing Britain at the Tate Britain, London. Subsequently, the British Council's exhibition No Such Thing As Society: Photography in Britain 1967-1987 toured the UK, Poland and Sweden from 2008 to 2010.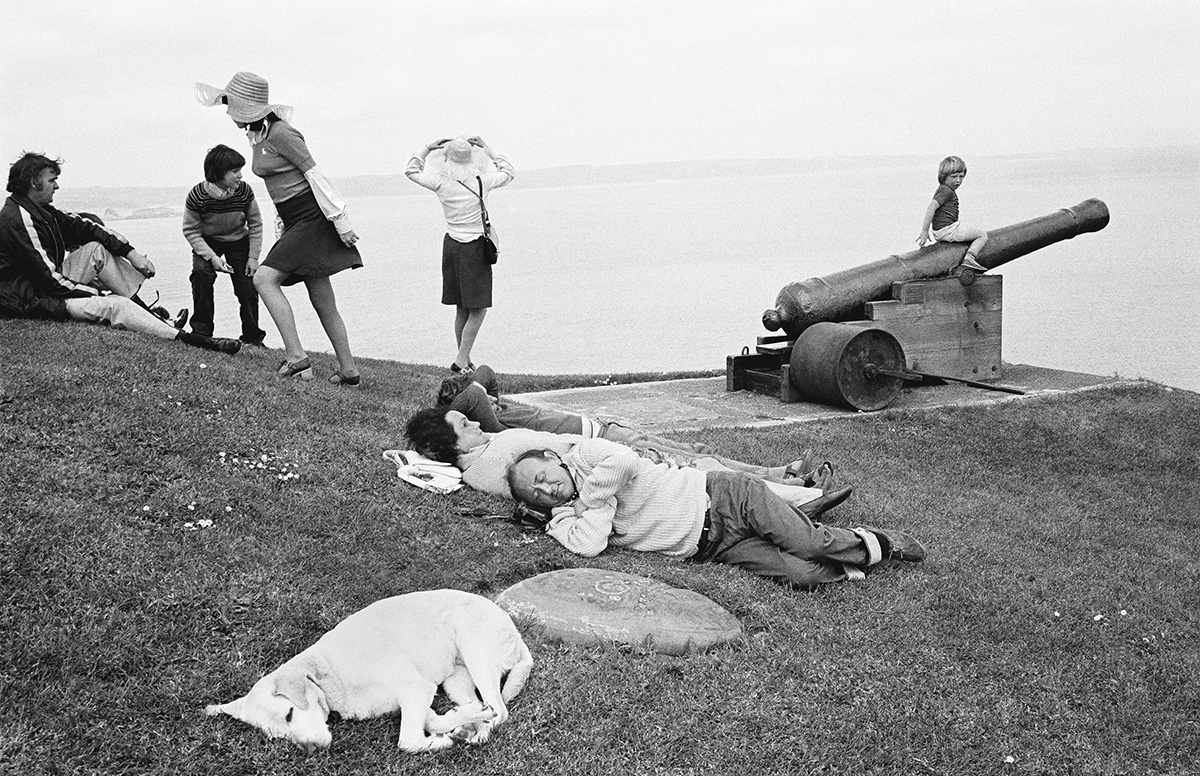 David Hurn. Tenby. Castle Hillat the elegant seaside town of Tenby, South Wales. 1974 © David Hurn / Magnum Photos
This late tribute to the pioneers of British documentary photography also demonstrated the difficulties of photography in Britain. British photography - apart from its established Magnum photographers such as David Hurn or Martin Parr - had difficulties to assert itself on the international market, not least because of its socially critical or political content and socially critical approaches, which are unmistakable in the work of Ken Grant, Tish Murtha, Homer Sykes, Paul Reas or Anna Fox.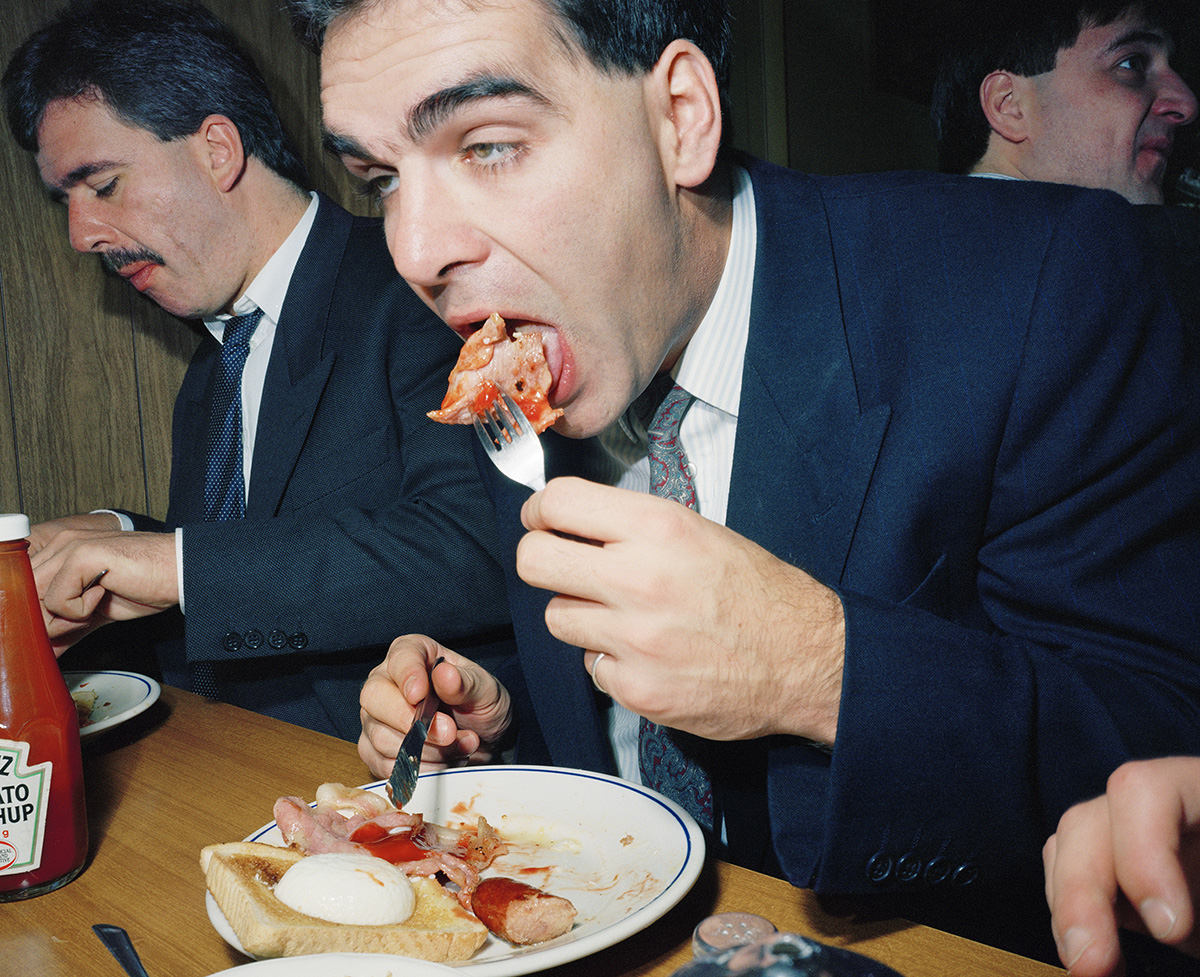 Photo: Anna Fox. Fortunes are being made that are in line with the dreams of avarice. Business, 1987 © Anna Fox
"Remarkable exhibition!"
Stephan Hermssen, NRZ, culture
Facing Britain presents a portrait of the unique foreignness of Great Britain - divided, unequal and interspersed with classes, but marked by deep affection, humanity and humour. The photographs speak for themselves, bear witness to artistic concepts and attitudes and convey historical contexts. They call for a view of today's United Kingdom beyond the clichés. Inequality and identity are still the key concepts that dominate the nation and define what makes the exhibition more relevant than ever. Previously virulent themes such as youth unemployment, the decline of the mining industry or protest and demonstration against the policies of Margaret Thatcher are historically illuminated in the exhibition and critically questioned by the participating photographers.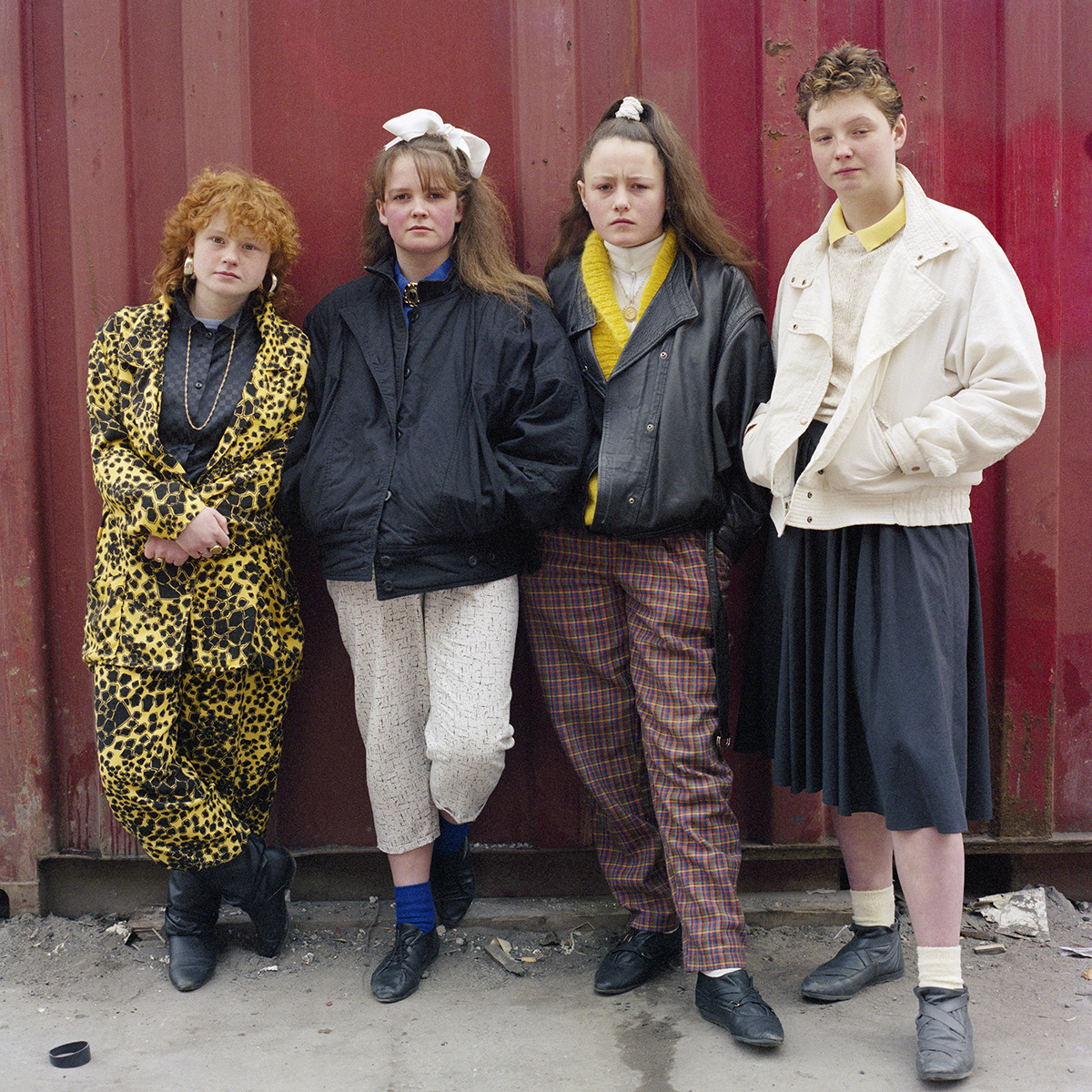 Photo: Rob Bremner. Vauxhall, Liverpool, 1987 © Rob Bremner
Recent works by Kirsty Mackay, Paul Reas, Robert Darch or Niall McDiramid also reflect current issues on topics such as gender justice, consumer society, Brexit or migration.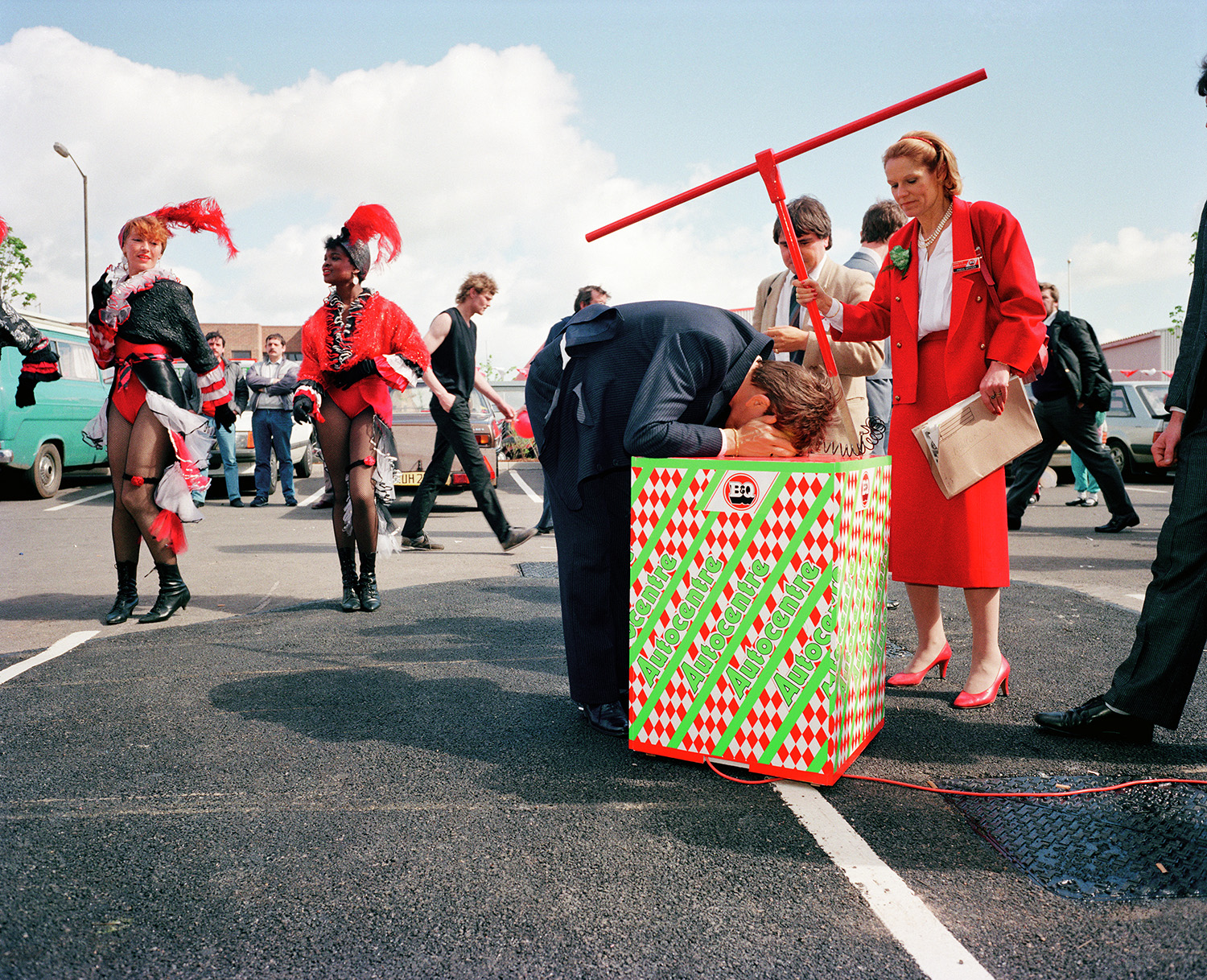 Photo: Paul Reas. from the series 'I Can Help'. A critical view of consumer culture. 1988 © Paul Reas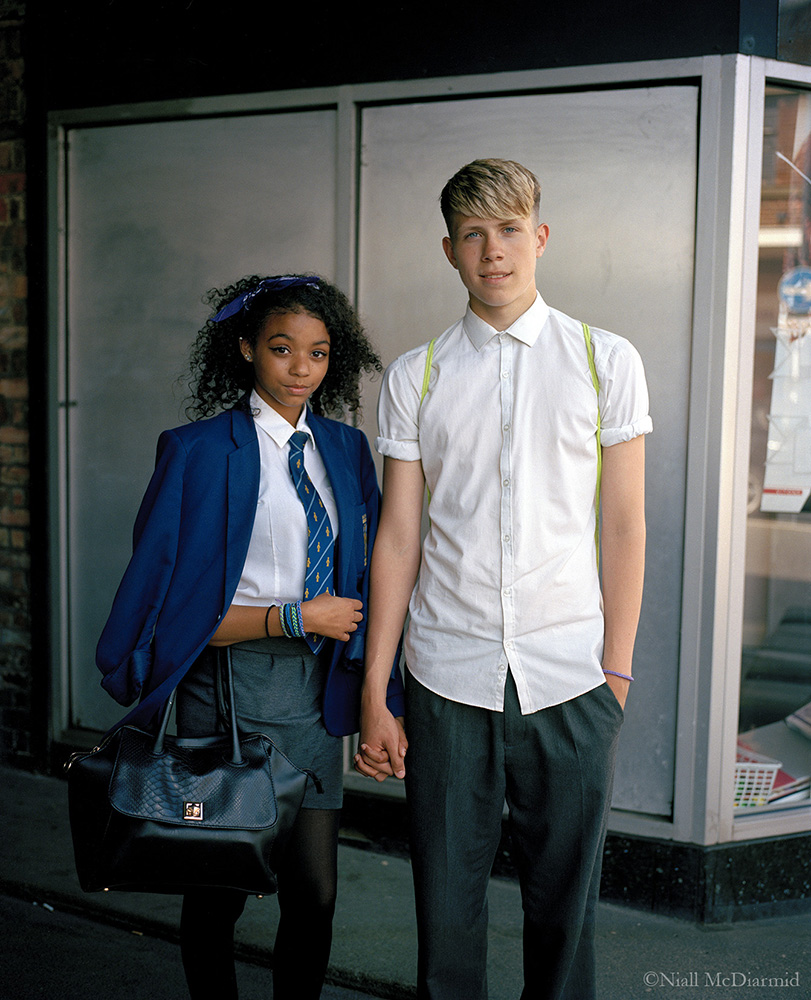 Photo: Babington Lane, Derby - June 2014 © Niall McDiarmid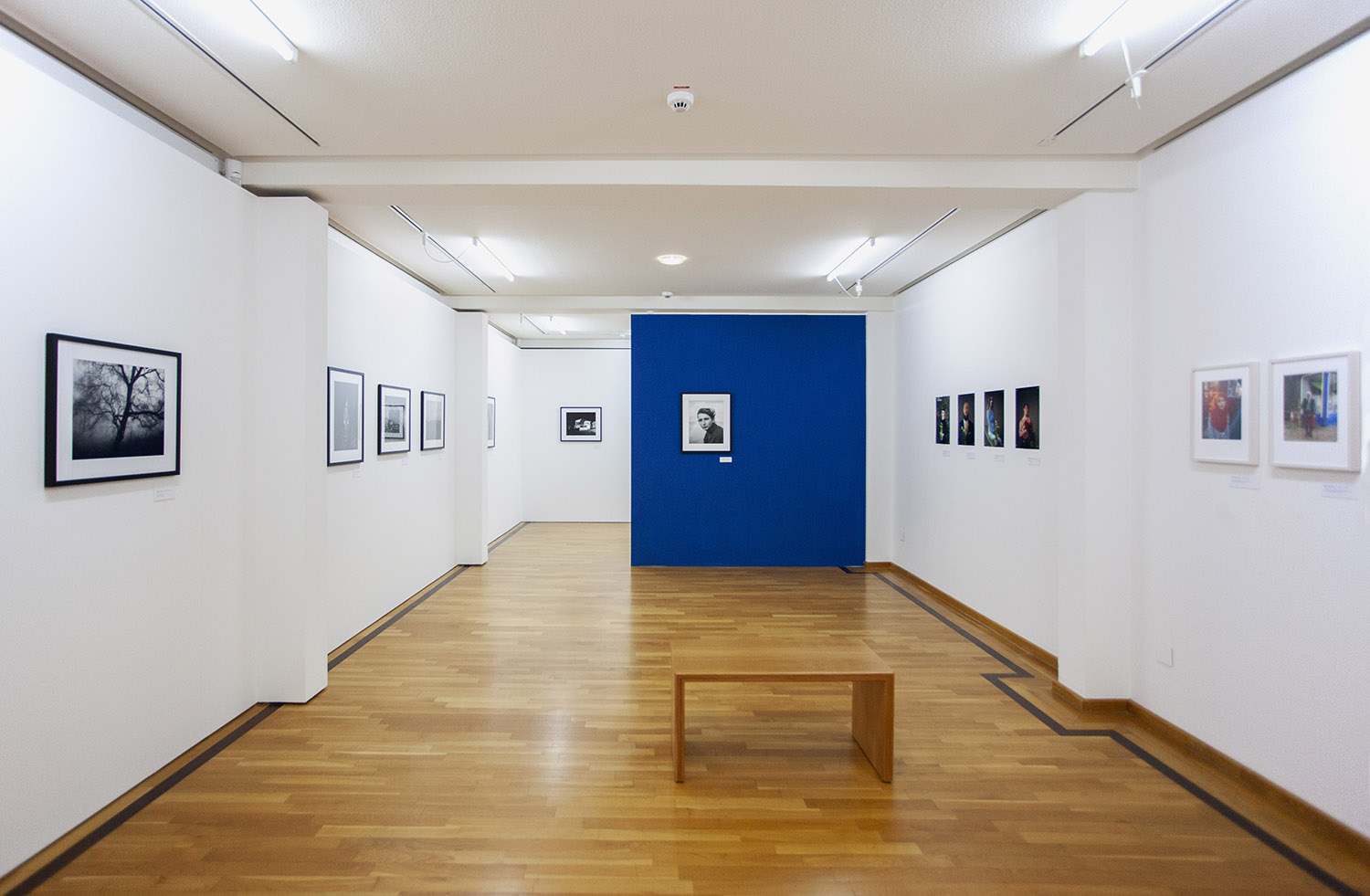 Robert Darch, Mohamed Hassan. Museum Goch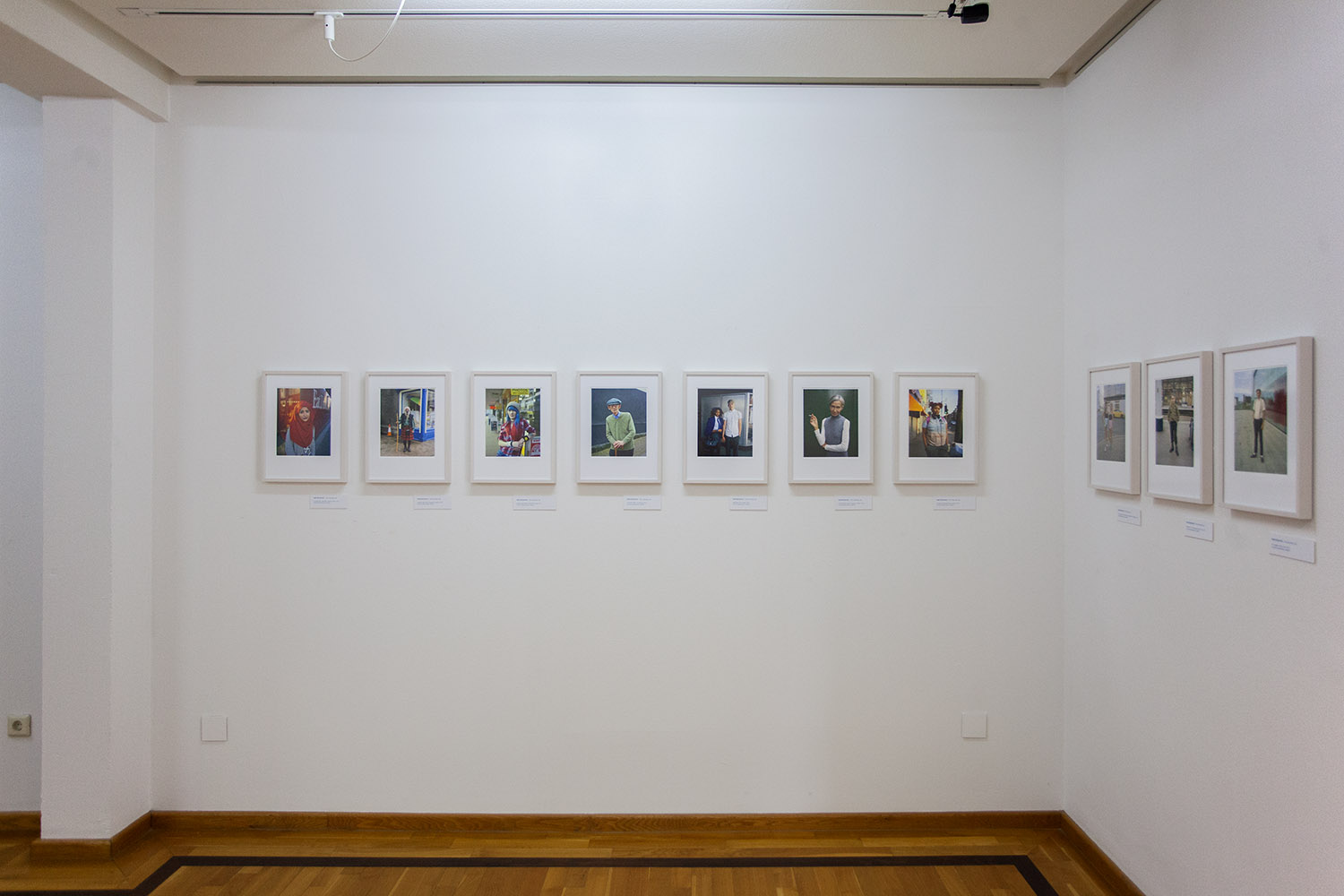 Niall McDiarmid. Museum Goch
Another important aspect of the exhibition will be the first view on photographers of colour who brought their distinctive perspective to British documentary photography and how they gave their own subject matter an artistic voice.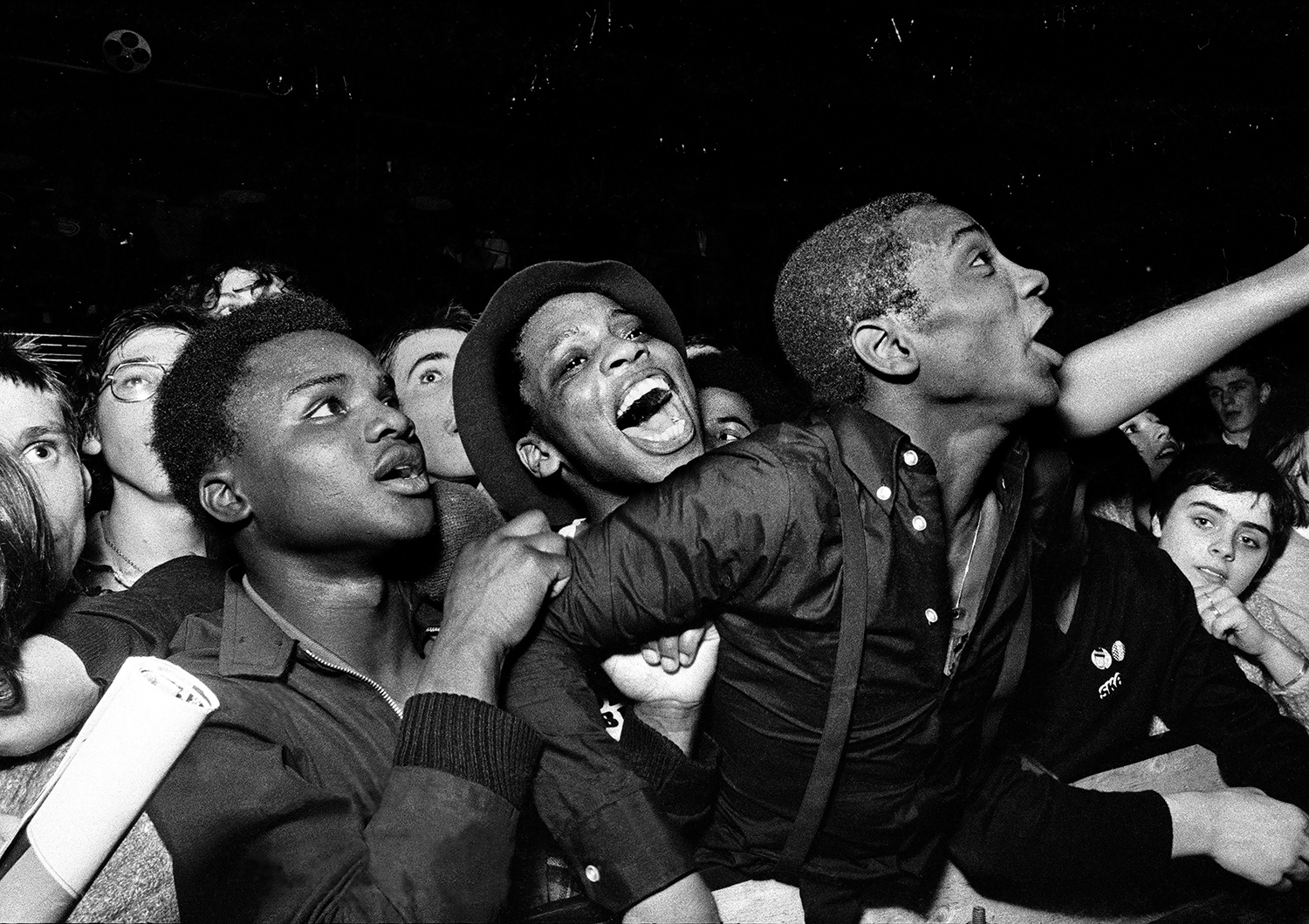 Rock Against Racism/Anti Nazi League Carnival Against the Nazis Potternewton Park Leeds 1981 © Syd Shelton
The exhibition Facing Britain is curated by Ralph Goertz, who has already presented exhibitions such as Martin Parr Retrospective, Two Rivers. Alec Soth / Joachim Brohm, Joel Meyerowitz Retrospective, Peter Lindbergh / Garry Winogrand: Women at the NRW-Forum Duesseldorf, Axel Hütte. Night and Day at the Museum Kunstpalast or currently Subject and Object. Foto Rhein Ruhr at the Kunsthalle Duesseldorf.
The list of photographers will be open till the exhibition starts:
Meredith Andrews, James Barnor, John Bulmer, Rob Bremner, Thom Corbishley, Robert Darch, Anna Fox, Henry Grant, Ken Grant, Judy Greenway, Mohamed Hassan, Paul Hill, David Hurn, Tony-Ray Jones, Neil Kenlock, Kalepsch Lathigra, Markéta Luskačová, Kirsty Mackay, Fran May, Niall McDiarmid, Daniel Meadows, Sandra Mickiewicz, Peter Mitchell, David Moore, Tish Murtha, John Myers, Mark Neville, Jon Nicholson, Kevin O'Farrell, Martin Parr, Mark Pinder, Yan Wang Preston, Kavi Pujara, Paul Reas, Simon Roberts, Michelle Sank, Syd Shelton, Hazel Simcox, Dave Sinclair, Chris Steele-Perkins, Homer Sykes, Alys Tomlinson, Jon Tonks, Dan Wood and Tom Wood.